How to Reach Sporty Shoppers With a BigCommerce Product Configurator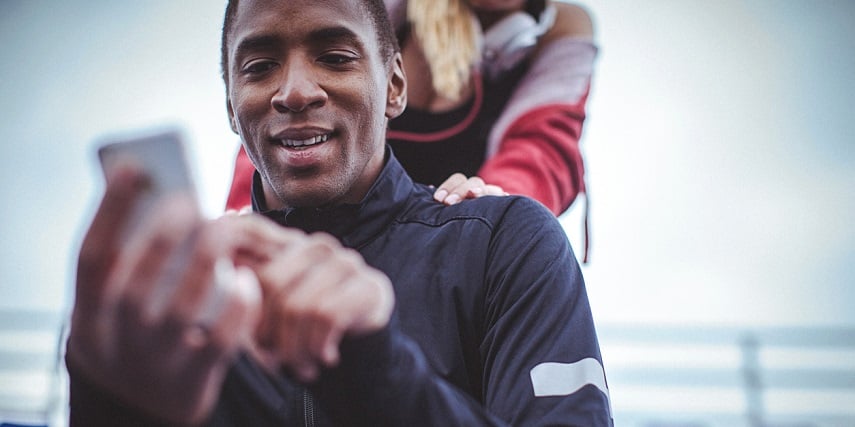 Online retailers who use BigCommerce to reach shoppers interested in an active lifestyle have tapped into a large market. With a BigCommerce product configurator, you can enhance your eCommerce store with features that improve product customization and provide amazing visuals.
As an industry that once depended on brick and mortar specialty stores, sporting goods sales are thriving online. In fact, online sporting goods stores have experienced 159% growth in recent years.
As a sporting goods retailer with an online store that utilizes the functionality of one of the most popular eCommerce platforms in the industry, you're poised to increase sales.
But you're not the only eCommerce website taking advantage of this opportunity. Various Shopify, Magento, and BigCommerce stores are competing for your customers' attention.
To stand out in a crowded market, it's essential to combine digital marketing with a user-friendly interface that provides additional options for shoppers. Your customers are drawn in by the beauty of 3D visualization. Also, your conversion rates rise when you put shoppers in the driver's seat with the ability to create their own products.
Wondering if a product configurator will really help you reach your target audience? Consider how a BigCommerce product configurator can help you reach these four types of sporting goods shoppers.
1. Campers
For many outdoorsy shoppers, sporting goods have little to do with organized sports. Campers require a variety of gear for sleeping, eating, and playing outdoors.
If you offer custom camping gear in your eCommerce store, then you may have already seen a surge in sales during the pandemic.
But shoppers new to camping are browsing with less experience and camping know-how. When you utilize a project configurator that integrates seamlessly into your product pages, your store can provide additional information when customers need it.
From tents to backpacks and even clothing, camping gear must be able to stand up to the elements. It also needs to provide the functionality campers need. When you provide eight (or more) images, 3D models, and optional hotspots that highlight important features, shoppers get a clearer sense of a product's quality.
Ready to transform your BigCommerce website with a BigCommerce product configurator that offers your customers an enjoyable user experience and meets your business needs with backend features that automate selling features? Then learn more about the Threekit platform today.
2. Fitness Buffs
In the interest of pursuing a healthy lifestyle, fitness is a part of daily life for many shoppers. As an online store owner selling to all levels of athletes, you need to provide a lot of variety. A configurator lets you do that without adding clutter to your storefront or product pages.
From t-shirts to treadmills, customization provides your shoppers with many options within one product page.
A product customizer allows users to make changes in real time. Shoppers can even see pricing changes as new features are added. As workouts become more personalized to a person's body traits, shoppers expect fitness gear to be customized, as well.
When customers have options to optimize fitness gear to their size and fitness level, you can sell hundreds of different products from a single page.
3. Athleisure Fashion Enthusiasts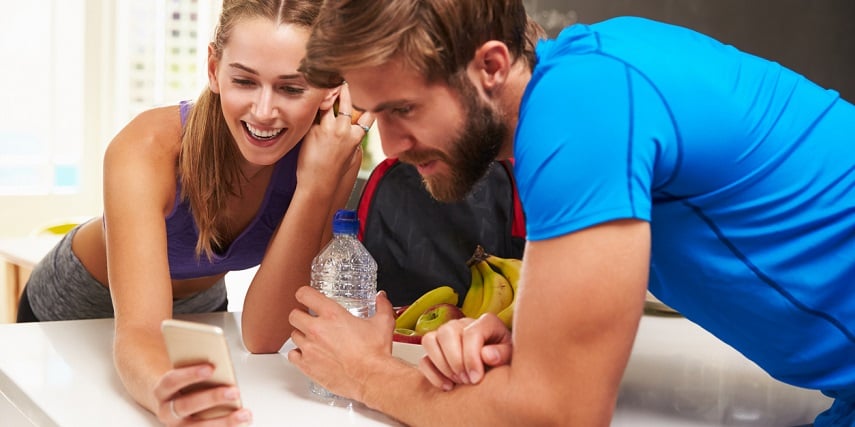 Activewear is no longer the aging sweatpants and t-shirt you stuff in the bottom of a gym bag. As a healthy lifestyle and the benefits of exercise creep into the workplace, shoppers need versatile clothing that will do double duty.
Besides, who can deny the comfort of adding workout wear to your daily style? Athleisure combines the comfort of workout wear with the fashion style of daily clothes.
More importantly, this fashion trend has little to do with your activities and everything to do with fashion and comfort. The popularity of the style is undeniable. In fact, the global athleisure market will grow by $122.66 billion by 2023.
Like many fashion trends, fit, and style are essential when it comes to athleisure wear. According to 62% of fashion industry leaders, customers want to participate in the design-making process.
Your BigCommerce product configurator makes this happen by allowing you to provide your customers with templates as a starting point to create their own custom products.
Enhance your customers' shopping experiences even further with the addition of augmented reality. This allows them to use a mobile device to virtually try on clothing pieces. Shoppers can even share them on social media.
When you include embedded slideshows from your own social media pages, your customers can become ambassadors for your brand.
4. Surfers
Surfing is more than a pastime; it's a lifestyle. Like many other outdoor sports, surfing is a sport that spans all seasons and requires a lot of gear.
The surfing culture oozes personality, which makes the need to provide personalized gear more important than ever.
Beautiful images and 3D models created by your BigCommerce product configurator will allow your potential customers to see each of your products in rich, beautiful detail and customize their boards from top to bottom. The addition of informative hotspots can help you avoid fielding a variety of questions without cluttering your product pages with product details.
Sell More Sporting Goods With a BigCommerce Product Configurator
Online sporting goods sales are continuing to increase. The ability to provide your customers with a fun and simple shopping experience can help you stand out from the competition.
No matter what type of sporting goods you sell in your BigCommerce store, you can provide enhanced benefits for your customers with the addition of an easily integrated BigCommerce product configurator.
Our product configurator is designed to work seamlessly with your product pages. It not only provides valuable benefits for your customers but also makes the sales process a breeze for you.
A simple user interface on the customer side means you get an automated order process with specs and material requirements when the customer presses the buy button. 3D asset management means you can store your product data as individual models to enable wide-scale repurposing.
Ready to get started with a product that will enhance your customers' shopping experiences and cut your work in half? Get in touch with our platform experts to learn more.