How to Engage Customers Through Kitchen Cookware Product Customization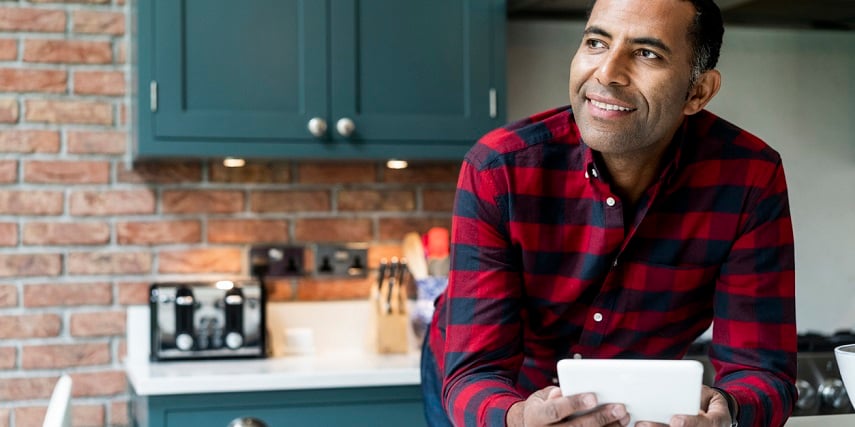 Selling cookware and kitchen products online requires businesses to gain people's trust before buying. People want to know that the products they use to prepare their food and complete other culinary tasks are reliable, safe and easy to use. By offering product customization online, you can provide shoppers with the ideal eCommerce experience that drives engagement and sales.
With cookware and other similar products, the overall feel of these items is important to capture through an effective product customization experience. Using the right tool, you can provide the perfect customer experience in a number of ways.
Here we'll discuss a few of the key ways you can use product customization to showcase your products online.
Top-Notch Graphics
Traditional photography can still produce high-quality imagery. But retailers are better off taking advantage of today's advancements in virtual photography.
Unlike traditional photography that limits product images to 2D visuals, you can develop photorealistic 3D visualizations that truly impress your website's visitors.
3D visuals are critical for driving both engagement and conversions. While user engagement can increase by as much as 66% using 3D product configurators over 2D iterations, you can see up to a 40% increase in conversions using interactive 3D.
High-quality 3D images can capture every detail of your products, down to the precise texture and color. This ensures your products are accurately represented on your online stores. This removes the need for people to view them in person.
When developing their customized products, shoppers can also see the image update in real time based on their inputs. They'll get a clear idea of what to expect from the final product.
Depending on the complexity of a product, high-fidelity visuals can also supplement visuals with text explaining the properties and functionality of each component. Explosive views could even show every layer of a product to help customers understand how it works from the inside out.
Additionally, customers can interact with personalized products using a configurator, zooming in and rotating on the model to view it from every angle.
Click here to find out how Threekit's product customization tool can produce high-quality visuals for your product lines.
Convenient Change Options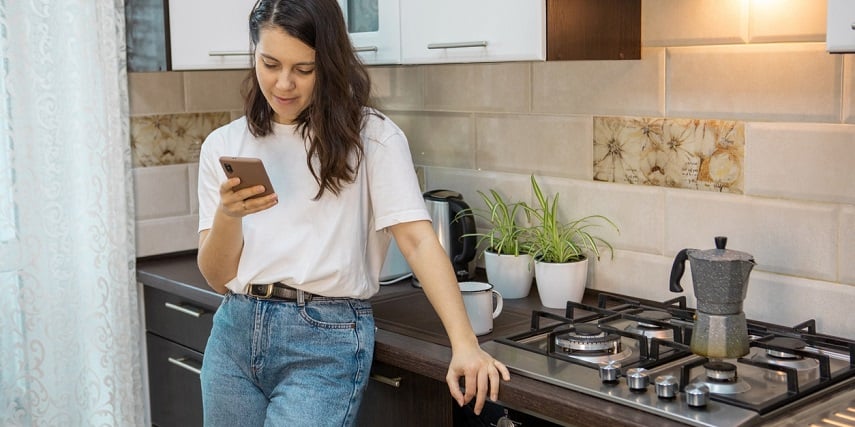 Online shoppers can effectively customize products with customization options included in a configurator. You should make sure your customers have the ability to change different features based on their preferences. Then the configurator can reflect those changes in the product visualization.
A user-friendly configurator will make use of convenient dropdown menus and popups that enable customers to easily select various options for cookware and kitchen products.
For instance, customers may want to personalize cooking utensils with their names or a phrase. They may also want to choose from different colors of cookware. With a fully-loaded product configurator, product personalization and customization can be easier than ever.
Also, customers often want to know the total cost of their custom products before getting to the checkout page. With a configure price quote (CPQ) feature, you can update pricing for customizable products as shoppers select various options.
Subsequently, shoppers will know exactly what they're getting with each product in a convenient and streamlined eCommerce platform.
Seamless AR
Augmented reality (AR) is one of the best technologies available to online retailers of all types.
Many associate it with gaming and other applications. But it's becoming increasingly popular among consumers for visual product customization, as it essentially allows them to sample a product.
With custom kitchen products, shoppers will want to know precisely how the product will look in their kitchen.
Will it take up too much space on the counter? Can it fit in their pantry or cabinets? Will it be too awkwardly shaped or sized to handle or store?
These are simply some of the many questions that AR can answer.
AR entails using a mobile device to project a virtual object in physical space, which is perfect for gauging a product's fit, look and overall feel before buying. This is especially helpful when people can't visit a retail location to see products in person.
Specifically, you'll want to offer a seamless AR experience that meshes with the rest of the product configuration process.
You can do this by integrating product customization software that includes an AR solution. This would allow users to access this feature without any need to download an external app to their device.
In the process, users would be able to instantly view their customized product at home or in another kitchen space to determine if the design is right for them.
This will further instill confidence in customers during their shopping experience, likely leading them more efficiently toward a sale.
Select the Right Configurator to Harness the Power of Customization
Through product customization using a complete product configuration solution, you can appeal to customers of all kinds. A convenient and overall positive experience on your eCommerce website will go a long way in increasing engagement and sales.
However, it's important to find the right solution to give you the results you want with your platform. Not just any product configurator will do — you need one with all the features that truly drive conversions and generate positive ROI.
This is where Threekit can come in, with a comprehensive product customization solution that's designed to meet the needs of all types of retailers.
To start with, we use virtual photography software to capture our customers' entire inventories with ease, eliminating the need for physical photoshoots by simply converting product samples into top-quality 2D and 3D visuals.
We can then upload these 3D assets to an intuitive product configurator that enables shoppers to interact with and customize these designs in nearly infinite configurations. Our platform is compatible with a wide range of eCommerce sites, including Shopify, WooCommerce, BigCommerce and more.
Finally, we can make your configurator AR-capable using our innovative AR integration. Using this, customers can conveniently view their custom designs in their kitchen space, straight from the configurator.
No additional app or install is required. If customers wish to make additional changes, they can then go back into the configurator to further modify their designs.
All of these elements make for one of the most reliable product customization solutions for kitchen products and much more. Get in touch with us today to learn more about what our platform can do for you.