How to Do Product Analysis With Your Salesforce Product Configurator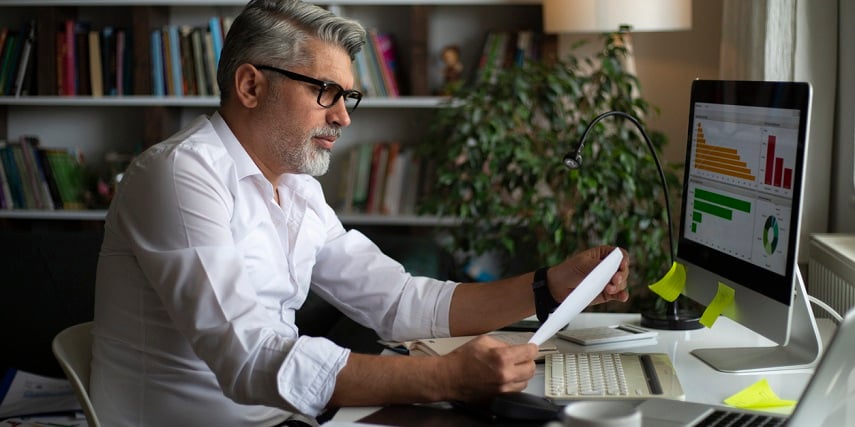 For every eCommerce business, it's important to have an optimized product catalog that drives sales and maximizes profits. A Salesforce product configurator can provide insights that allow for proper product analysis.
Certain products may not be worth offering or come with certain frustrations that deter customers, all without the business owner becoming aware of these problems. Thorough product analysis keeps your top performers in the spotlight.
By implementing a high-quality product configuration tool for Salesforce, you can benefit from data that you wouldn't be able to access as easily for product analysis. Using this data, you can identify which products deserve more focus and which you need to either improve or drop.
To help you get the most from your Salesforce product configurator and optimize the customer experience, the following are some ways you can use this tool to perform in-depth product analysis.
Pinpoint the Most Popular Options
Many stores offer complex products with a variety of custom options that affect everything from appearance to functionality. Keep everything organized by knowing which options are the most popular. Then you can determine which are worth more focus.
For example, through your Salesforce product configurator for custom furniture, you may discover that a specific material option is a popular choice. It might even be the top choice when people configure a custom couch.
This could indicate that this material is ideal for other pieces of furniture, which might make it worth offering for other products if you aren't already.
Additionally, finding out which options your customers like the most could inform your marketing strategies.
If a specific feature appeals to certain target audiences, put it in the spotlight. Future marketing and advertising campaigns could highlight this feature to bring more people to your business.
You could also reach out to existing customers through email marketing and other remarketing strategies with recommendations for products with similar options.
If you would like to find out what kinds of product option insights Threekit's Salesforce product configurator can provide, click here.
Figure Out Which Products Are Worth Sunsetting
Conversely, you might discover that certain products aren't worth selling any longer. Based on data such as sales and engagement with your Salesforce product configurator, you may decide that it's in your business's best interest to phase out poorly performing products.
For instance, some products may not be attracting as much engagement compared to others. Alternatively, some may see ample engagement during the customization process but a disappointing lack of sales.
For products that aren't yielding the kind of results you want, it may be time to let them go. Then you can focus on more lucrative opportunities.
Depending on metrics like sales and engagement, you'll be able to better determine if a product is truly worth sunsetting. From there, you can gradually phase this product out as you redirect focus on others.
If you decide to spend fewer resources on products that aren't performing to your standards, you may then be able to reallocate your budget to new products or additional options for existing ones.
In turn, you'll be able to avoid wasting money on low-performing products. You'll also improve the ROI for your top performers.
Gain Insight Into Certain Frustrations or Confusion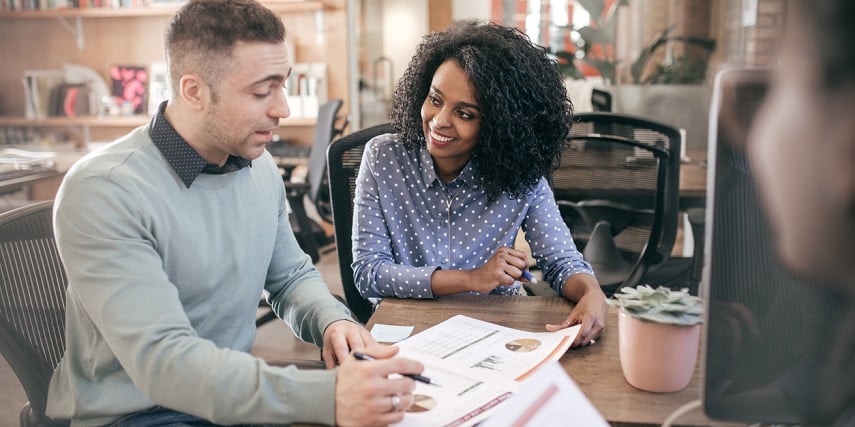 In some cases, customers may be eager to purchase a product. But they might not understand certain aspects or select the options they want.
Using a Salesforce product configurator, you can find out just what's causing people to keep from actually completing a purchase.
Pricing barriers
One potential issue could come down to pricing models for certain custom features.
For example, you might discover that when people are configuring products with a particular feature, they're not converting as much. This could be due to that particular feature's price addition.
If it makes sense, you might consider adjusting the pricing for that particular feature or others to get people to convert.
Pricing uncertainties
Another possible pricing issue could have to do with a lack of transparent pricing entirely. Then integration with a configure price quote or CPQ software can come in handy.
With a CPQ solution, you can clearly show customers how much the final product would cost in real time based on their custom options. In addition, sales reps can benefit from a CPQ platform; they'll have quick and accurate quote generation when directly interacting with customers.
Quality of visuals and information
If pricing isn't an issue, uncertainty might have to do with how user-friendly your visual product configurator is for customers. Customers may engage with your configurator but stop when they get to certain options that confuse them.
For instance, complex configurable electronic products have many components. People who are new to buying electronics might become overwhelmed.
To help streamline the sales process and move people toward a sale, your configurator could be reorganized to guide users.
For example, you could include pop-ups with text information about each component and its role. In other cases, you could gray out incompatible parts based on desired specs and redirect people toward the right components.
But without data-based insights, you're left guessing about what frustrates customers. With an integrated customization tool, you can pinpoint trends and frustration points.
Turn to Threekit's Salesforce Product Configurator for All the Insight You Need
If you're in need of a Salesforce tool that can help perform comprehensive product analysis, Threekit's innovative Salesforce product configurator is the ideal solution. Our configurator can connect seamlessly with your Salesforce CRM. This will give you plenty of access to actionable data around product performance.
Unlike other product configurators on the market, Threekit's gives you the ability to develop detailed photorealistic 3D models of every product in your inventory. We use our high-tech virtual photography solution that quickly digitizes every product and custom option.
We can then integrate all product visualizations into our 3D product configurator. This equips both customers and sales teams with the perfect customization solution.
In the process, you'll benefit from increased workflow automation and the ability to manage your entire catalog. Whether you want it for a small business or a more established company, our configurator can give you the chance to excel.
For additional information about our Salesforce product configurator and what it can achieve for your business, reach out to us today.