How a Shopify Product Customizer Streamlines Custom Bicycle Sales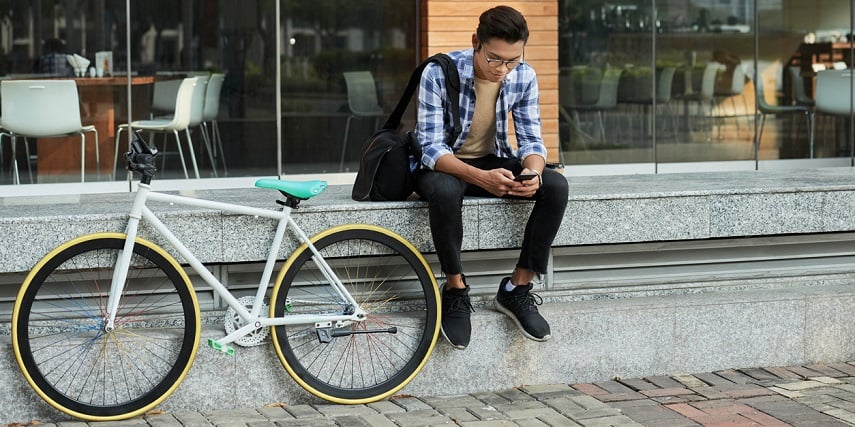 The benefits of using a Shopify product customizer to customize a bicycle might not be immediately obvious to everyone. However, devoted cyclists who understand the struggle of finding the perfect bike, especially online, are more likely to see the potential right away.
Getting consumers to see the value of your customizable products is only half the battle, though.
Consumer data consistently shows the importance of providing a fast, easy and efficient customer journey. It won't matter to consumers if you have a great app that can help them make the perfect customized product if getting their dream bicycle requires complex steps, technical skills or excess time.
Consumers are loyal to businesses that make their purchases easy. Customer loyalty has a whole host of benefits that create a domino effect of additional advantages that often aren't considered. Most businesses don't know how to successfully cultivate customer loyalty because they're focused on the wrong things.
We'll prove:
Customer loyalty is the best way to create long-term eCommerce success.

Current tactics focusing on customer satisfaction scores and exceeding expectations by delighting consumers are not only ineffective but often costly and detrimental.

Effortless customer experiences are the best way to cultivate customer loyalty.

Quick, easy and free installation of a Shopify product customizer achieves the smooth, streamlined customer experience you need effortlessly — for both you and your customers.
Benefits of Customer Loyalty
Loyal customers are more conducive to success in many ways that often feed into each other, causing the benefits to snowball.
Customer loyalty drives long-term success because:
Returning customers spend 140% more than new ones.

Steady repeat customers spend 300% more.

They refer 50% more people.

Conversion rates are more than 50% higher for repeat customers.

80% of a business's future profit comes from 20% of its existing customer base.

Good CX costs businesses as much as 33% less.

Customer acquisition is five times more expensive than customer retention.

A 5% increase in loyalty can increase profits by 25% to 125%.
Current Tactics Don't Work
Many detailed studies into current methods have been done by some of the most trusted authorities, including the Harvard Business Review and Gartner. Their findings show that going above and beyond expectations to delight customers — the primary customer retention and loyalty strategy currently being used by 89% of companies — isn't effective.
This tactic is based on the faulty assumption that satisfaction leads to loyalty. While this seems like it should be correct, one-fifth of customers who self-identified as satisfied still intended to leave, while more than a quarter of dissatisfied customers reported they planned to stay.
Trying to delight customers can have negative effects, too. When customers interact with support teams, four times as many will walk away less loyal.
Giving customer service teams the wrong goal can increase the already disproportionate likelihood that customers leave disappointed and less likely to return. That's why it's so important to know what actually creates customer loyalty.
Low Effort Experiences: The True Key to Customer Loyalty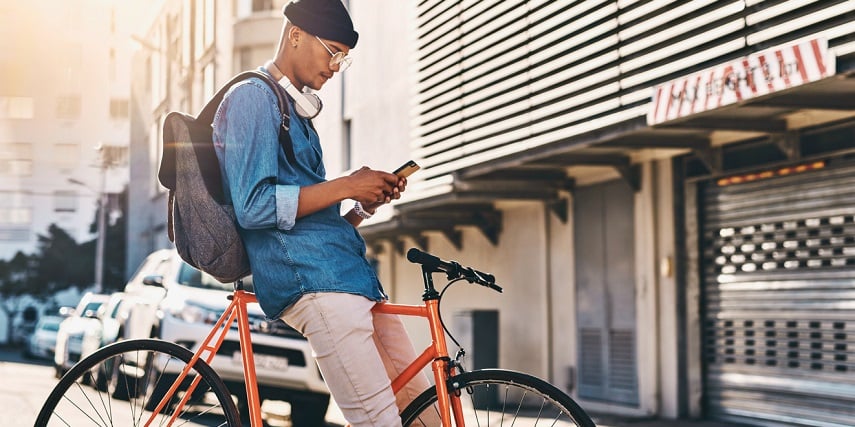 While customer satisfaction had little correlation to loyalty, low effort scores show a powerful predictive ability.
In fact, a smooth, low-effort purchase process is the single strongest driver of consumer retention and is 40% better at predicting future loyalty. Ease-of-use features and streamlined processes that make their experience easy cultivate loyalty better than anything else.
Customers are 90% more likely to return to a business after a low-effort experience. The link between an effortless, streamlined customer journey and loyal repeat customers is very clear and direct. Maintaining low effort scores is clearly a much more effective tactic.
How a Shopify Product Customizer Creates a Streamlined, Effortless Experience
Adding a Shopify product customizer to your online store provides an array of benefits in addition to the ability to take custom orders. You'll be able to use the custom product designer to display almost unlimited products.
This powerful design tool then lets customers tailor their own products to their personal taste, so every customer gets their ideal custom bicycle.
The amazing ease-of-use features and ways to streamline customization and workflow will also improve customer effort scores. This is possibly the only time that a trip to the Shopify App Store could increase your customer retention and loyalty by 90% in minutes with fast and free installation.
Take a look at some of the ways a Shopify product customizer can do this.
Codeless rules engine and conditional logic
Our product builder software is completely codeless, making the custom product design process easy. Even the least tech-savvy user can start customizing instantly to experience the fun and ease of our product customizer app and all the functionality it provides.
On your end, you can alter the options using the simple admin panel without learning complex tech jargon or backend code. Conditional logic sets the product options available for product customization.
If you run out of any customization options, you can hide options that aren't available. Then the personalizer won't display any options you don't have, avoiding added frustration.
Self-guided customer journey
Self-guided sales features make it easy for customers to navigate your Shopify store and research your custom bicycle options. Providing on-site features that lead shoppers through a step-by-step process allows them to engage with your brand on their own terms.
Four out of five B2C customers prefer solving issues on their own and favor a self-guided buyer's journey.
Most customers avoid your service team at all costs. They prefer self-service options like a searchable knowledge base or comprehensive FAQ section. This benefits you, too, since any contact with your support team, quality and results notwithstanding, quadruples the likelihood of them coming out the other side less loyal.
Self-serve support avenues also positively impact a business's bottom line. Fewer calls and messages to support staff frees up your representatives for the customers who do prefer the help and cuts down on the time and money spent on service interactions.
Furthermore, the added SEO-friendly knowledge base and FAQ content can boost traffic. Meeting the needs of customers who prefer self-serve and self-guided functionality even improves customer experiences, which leads to a host of cascading benefits like those mentioned above.
It's a win/win.
Self-guided features include:
Templates for step-by-step guidance and examples

Bulk actions to save time by applying multiple changes with one click

Easy-to-use checkboxes and dropdown menus to make options clear

Simple file uploads if you choose to allow them to add their own photos and clipart (like many custom t-shirts do, for example) via JPG, PNG and SVG images

Text fields allow users to add their own text inputs in the same way custom business cards do

Social media sharing buttons to easily post their creation and get feedback from friends. This also provides free advertising linked to the product page
Click here to learn more about Threekit's Shopify product customizer.
Stunning state-of-the-art visuals
Our Shopify product customizer has a variety of visualization methods using advanced imaging techniques. Our image creation tactics and technologies are backed by our decades of experience beginning in Hollywood, where we created industry-leading visuals and effects.
These visual tools include:
Virtual Photographer™: Generate endless photorealistic images to display customization choices and pricing changes in real time.

3D Product Configurator: Mix and match product pieces, elements and materials to build your own product. Our 3D product configurator is able to display a 3D model of the custom product in real time. It offers 360-degree immersive visualization.

Augmented Reality (AR): Show your visitor's customized product in their space as if they already brought it home to eliminate any uncertainty about the bike's size in relation to them or their space.
A Tailored Sales Cycle for Custom Bicycles
Clearly, this effort-based model is more effective than the traditional satisfaction-based methods. It provides so many benefits almost instantly, and our Shopify product customizer makes it easy to implement.
Get in touch to learn more about how Threekit's product customization platform can help your business.