How SAP Product Configuration Forms a Headless Solution for More Sales
With more shopping happening online, eCommerce businesses continue to face the challenge of offering a better user experience throughout the shopping experience. Headless solutions like SAP product configuration for eCommerce give e-retailers the flexibility to build future-proof online shopping experiences.
Specifically, a switch to headless commerce makes it possible to provide configurable products for improved shopping experiences. In this article, we take a look at the concept of headless solutions and how SAP product configuration gives you a headless solution for more sales.
What Is a Headless Solution?
Headless eCommerce is an approach that requires decoupling the front end of a website from the back end and having them communicate with each other through APIs, SAP ERP, and SAP CRM.
This makes it easier for designers and developers to adjust the look and feel of online stores without being constrained.
This was also possible on traditional eCommerce platforms built on top of a monolithic architecture. But it was labor-intensive. Any change made to the front end of a store would require a change to the back end.
With headless architecture, improvements can be made to the front end of eCommerce stores without necessarily requiring significant input to the back end. That means marketers, designers, and the sales teams can configure and implement changes to the front end to offer a better user experience without involving developers in the process.
How Does SAP Product Configuration Give You a Headless Solution?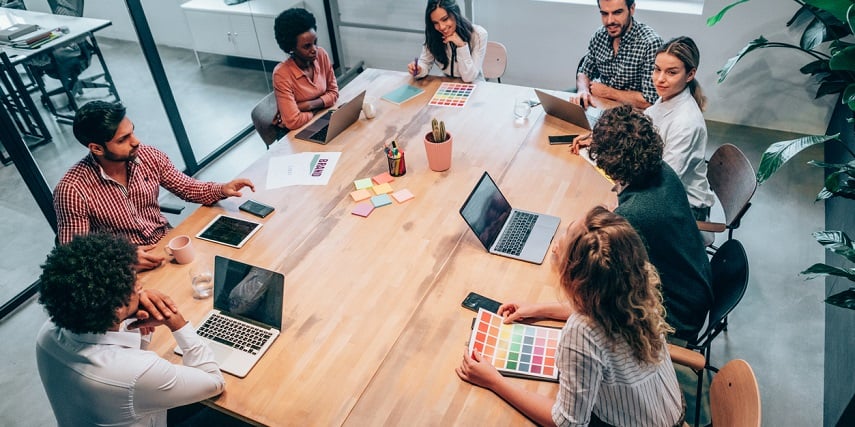 SAP product configuration, when implemented in the right manner, can also offer you a headless solution that can improve your sales. It does so by making it possible to offer new variants of products in your stores. You can eliminate the need to manually create different images for the same products.
To put it simply, SAP product configuration makes it possible for your store to present your products in the different variations your customers prefer.
Say you have noticed that your customers compare different designs, styles, and colors of the same products before making purchases. In that case, you can pair your product configurator with 3D visual and augmented reality to offer an immersive shopping experience.
Traditionally, when a customer requested to see a different variation of the same product, that would mean customizing the initial products in different ways and capturing different instances.
For example, say a customer requests to see furniture in different colors or styles. It may require your team to find the exact match. This replication is not only time-consuming. It's also tedious and costly.
SAP product configuration gives you a headless solution by loosely coupling the relationship that exists between your customers and your internal team (sales, marketing, or technical). Customers can create unique configurations, experiment with add-ons, and more.
With a product configurator, your customers can make adjustments to the products you are selling without engaging your team at every step of the purchase process. That means your team can focus on other activities and only provide support when needed.
Better Customer Support and Improved User Experience With the Right Configuration Engine
Customers today are willing to pay more for a great shopping experience. A whopping 86% of them will pay more when you offer them a better shopping experience.
One advantage of a headless solution is ensuring your customers get the right experience. It gives you the flexibility to provide the level of support they need to shop more seamlessly.
This is very important, especially when it comes to the configurations of complex products. You will know what a customer wants without going through lots of iteration processes. Your clients get to customize the functionality of the product models to their liking. Then you can more easily provide what they need.
More Sales at the End of the Day
You are in business to make sales and profit, and the more sales you make quickly, the better. If the customer experience is core to great sales, why not make sales configurations that will get you better results?
Implement an SAP CPQ that will get you the results faster. The level of personalization a product configuration solution provides improves your chances of making more sales every day.
Customers today are more concerned about what they are getting for every dollar they spend. That is why you will find most spending hours researching and reaching out to the support team for additional information. Any amount of information goes a long way in helping them make informed purchase decisions.
SAP integration into your store ensures your customers have the information they need at their fingertips. It ensures they view real-time changes in pricing for every customization they make.
Click here to learn more about adding SAP product configuration capabilities to your site.
Threekit's Product Configurator for SAP Commerce Cloud
Our SAP product configuration integration is designed to put your customers in control. We know your customers mean a lot to your business. To ensure they press "purchase" and proceed to checkout, our SAP product configuration tools give them the flexibility they need to do that.
Beyond that, we ensure they get to experience your products in their space and before making a purchase. We achieve this by perfectly pairing our product with augmented reality to provide your customers with the best shopping experience possible.
Integrating our solution with your eCommerce store is straightforward. Also, our team of technicians is always working extra hard to make sure you experience no challenges with our products. We have a help portal and knowledge base, which you can always reference anytime you need a hand.
For more information on how our SAP product configuration can be a great addition to your eCommerce business, contact our team. Also, don't hesitate to get in touch if you have any other questions regarding our services. We would be happy to help.