How a Product Customizer Reduces Abandoned and Forgotten Carts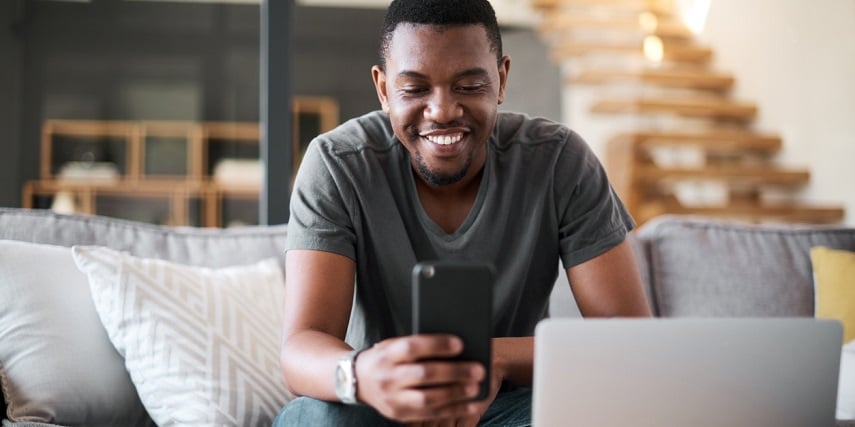 A product customizer allows your customers to choose product options that meet their needs and helps build buyer confidence to eliminate the main causes of cart abandonment. Imagine this common scenario:
You've put a lot of effort into your marketing strategy, and you're seeing increased traffic to your online store. Customers select a few items, but then they leave the cart to gather dust. Even reminder emails don't reengage their interest.
Unfortunately, abandoned and forgotten carts mean your conversion rate is nowhere near what you hoped. The truth is, nearly 70% of potential sales end with abandoned or forgotten carts.
But you don't have to simply accept those numbers. What you need is a tool that will give your customers choices, make the shopping experience enjoyable and increase customer confidence.
Luckily, this tool is available. Let's walk through the common phenomena of cart abandonment and how you can address it.
Understanding Cart Abandonment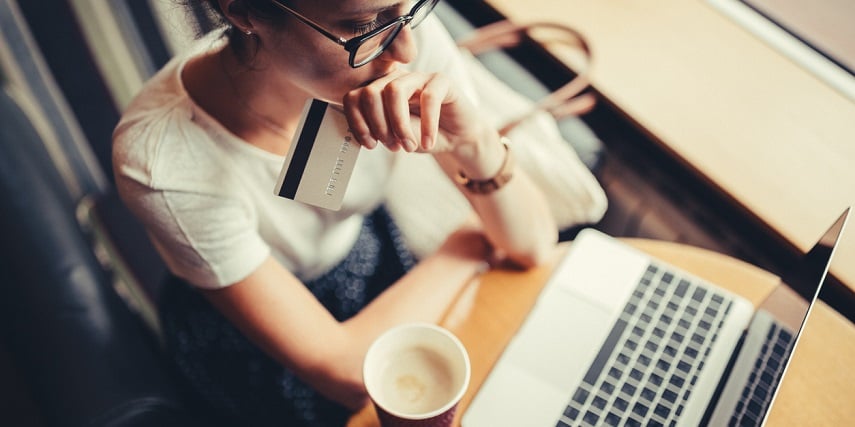 Cart abandonment occurs when shoppers put products in their shopping cart but fail to complete the checkout process.
It rarely occurs in physical stores. But it's a major issue for online retailers.
Whether you use Shopify, Magento, BigCommerce, Salesforce or another popular eCommerce platform, abandoned carts are to be expected.
Research shows that 69% of desktop users, 85% of mobile shoppers and 80% of tablet users abandon their shopping cart instead of making a purchase. This results in $18 billion lost in sales revenue each year for online retailers.
The reasons for shopping cart abandonment vary. For example, some shoppers fill shopping carts as a convenient way to comparison shop.
While this practice is largely unavoidable, there are many other issues that cause shoppers to abandon carts. Some of the most common reasons for shopping cart abandonment include:
Unexpected costs are too high (49%)
Account creation required with purchase (24%)
Slow delivery (19)
Overly long/complicated shopping/checkout process (18%)
Website errors (12%)
While you can't force window shoppers or comparison shoppers to make a purchase, many cart abandonment issues can be solved. A product customizer uses a streamlined, convenient customization process to eliminate many of the common issues that lead to shopping cart abandonment.
Ready to get started with a product customizer that will help you avoid the abandoned carts that most eCommerce retailers face? Click here to learn more about Threekit's product customizer.
3 Ways a Product Customizer Can Help You Eliminate Cart Abandonment
A product customizer is designed to offer online shoppers a fun and easy way to create custom products. The popularity of custom products alone can actually increase a shopper's likelihood to buy.
Back-end features also work to naturally increase buyer confidence with amazing visuals, added information and real-time pricing changes. When buyer confidence is increased, shoppers are less likely to abandon or forget about their carts.
Not convinced a product customizer will meet your needs? Read more about these three ways they work to eliminate the causes of cart abandonment.
1. Customized products increase sales
Customizable products are growing in popularity. Instead of mass-produced household goods, clothing and furniture, a new trend of standing out is on the rise.
Around 36% of customers want products they can make their own with customization options. A product customizer meets this desire with a simple, fun process that includes:
Templates to kick off the customizing process
Dropdown menus or checkboxes with product design options
Text fields for names or meaningful messages
File uploads in the form of PNGs, JPEGs and clipart
Options to complete bulk actions that will create multiple changes at once
Conditional logic options designed to only show appropriate materials for a given product to eliminate user error
A simple plugin format that increases the functionality of your product page
Information hotspots that eliminate the need for additional customer support during the product customization process.
All of these features come together to create an enjoyable shopping experience that increases user engagement. When customers invest time in the design process and see the completed project in an accurate product preview, they're more likely to click buy.
2. AR allows customers to see products in their space and get attached
A product customizer app offers your shoppers the chance to act as a product designer with the advice of a support team. This combination yields fewer mistakes due to human error.
But there's another great feature you can include that will increase buyer confidence even further. Whether your online store offers customers the opportunity to create personalized t-shirts or configure a full suite of furniture, augmented reality (AR) can enhance either process.
When shopping for clothing in-store, 79% of adult customers try on items before buying. AR can provide online shoppers with the same confidence when they're shopping online for clothes, household items or even equipment.
With the use of a mobile device, shoppers can put the product they've just created into their own space to increase confidence that they're buying the right product.
3. Real-time visual updates and pricing changes provide an accurate product preview
The most common reason for abandoned carts is abrupt pricing changes. But when your customers use a Threekit product customizer to customize products, changes occur on the screen in real time.
This means that shoppers see the changes they make in 3D quality and the price changes that occur with each addition. The transparency of the process offers customers a chance to remove expensive options before heading to checkout.
Instead of experiencing sticker shock at checkout and abandoning the shopping cart, users can find affordable substitutes that still offer the function they need.
When customers go to make a purchase, they've already seen the complete product preview along with the price of the finished product. This knowledge increases the chance that customers will finalize the purchase.
A product customizer puts your customers in control and allows them to create their own products. The process also creates a situation that eliminates many of the problems that lead to cart abandonment.
With amazing 3D visuals, a customization process that puts shoppers in control and a fun-to-use interface, customers are more likely to complete the purchase process. This helps you avoid an increase in your cart abandonment percentage.
Ready to start using a product customizer from Threekit? Fill our easy online form to learn more.