How a Product Customizer Can Help Foster Customer Self-Sufficiency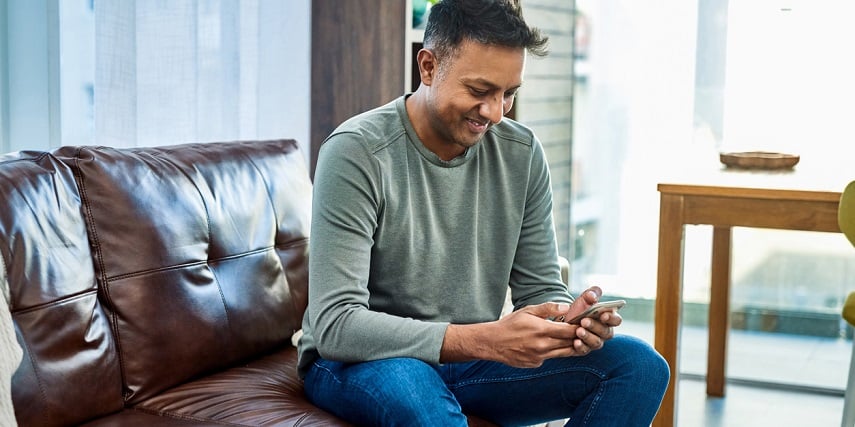 People frequently dismiss a product customizer as a fancy extra or sales gimmick. As a result, they often overlook the more subtle benefits that offering customizable product options can provide.
Furthermore, that unwillingness to look past the surface prevents them from seeing the peripheral advantages of product customization and the value added by the product customizer itself, outside its ability to configure customized products.
That's not all they overlook either. When cutting costs to increase profits, many fail to identify customer self-sufficiency as an effective method.
As a LinkedIn article pointed out, businesses often concentrate on improving traditional tactics like customer support team training to solve problems faster. Updating traditional solutions isn't always the best approach in modern times, though. Why simply shorten customer support call times when you could prevent calls in the first place?
Product customizers excel at modern, non-linear, outside-of-the-box solutions like that. Let's discuss some reasons customer self-sufficiency is so important. Then we'll explain how our platform helps customers be more self-sufficient while creating their own custom products.
Why Foster Customer Self-Sufficiency?
Surveys consistently show that consumers prefer self-service options and doing more on their own without talking to sales or customer support teams. It's also more cost-effective.
In fact, 81% of customers across all industries try to handle problems on their own before contacting customer support.
This trend is so prevalent that some experts predict that by 2022, customer self-service will make up 64% of all customer support interactions. Also, 85% of interactions will begin with self-service options.
Having good self-service options will be an important factor for customer satisfaction based on these numbers.
Self-service options also positively impact a business's bottom line. Having methods for consumers to get the answers they need without contacting your customer support team will reduce the number of calls your representatives need to handle, allowing you to spend less time and money on live support personnel.
Customers are attracted to easy-to-use DIY options, which can boost traffic. Plus, when dealing with eCommerce sites that meet their needs and preferences, they'll have better customer experiences (CX). This leads to a host of cascading benefits, including:
Good experiences make customers more likely to return, and they

spend 140% more

when they do.
Steady repeat customers spend 300% more.
They refer 50% more people.
Conversion rates are 13% for new customers and 60%-70% for repeat customers.
80% of future profit comes from 20% of current customers.
Good CX cuts costs as much as 33%.
Customer acquisition costs five times more than customer retention.
A 5% increase in retention can increase profits by 25% to 125%.
How a Product Customizer Provides the Functionality Needed to Do It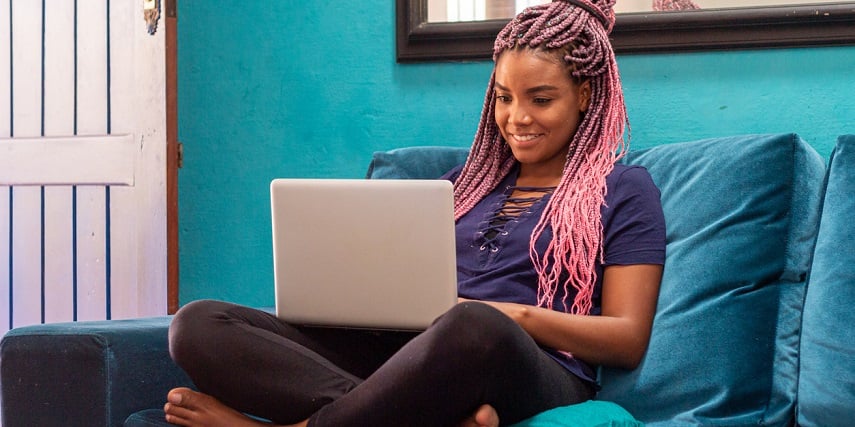 A product customizer can provide the functionality needed to increase customer self-sufficiency in many ways. A very recent LinkedIn article on creating a self-driven customer journey suggested providing a self-driven experience, collecting data to gain insights, and using the data to provide a customized picture of the possibilities. Our product customizer platform does all that and more.
Guided Selling Features Make Shopping Quicker and Easier
Up to 80% of customers prefer a self-guided digital experience. A product customizer with the right features can easily walk customers through the buying process without the need to contact anyone for help.
This allows them to go it alone — but without the confusion or lack of information doing so can cause without the right tools.
Guided Selling Features:
Customizable product

templates give them clear and easy options for where to start.
Product customizers

run on conditional logic, which is backend code that controls the available customization options. You can use this to create simple steps to walk customers through their journey. (For example: Step 1: Pick a product. Step 2: Choose a color. Step 3: Pick add-on features.)
Bulk actions save time by allowing users to create multiple customized products at once.
Simple checkboxes and dropdown menus allow them to select and unselect their desired product options easily. It's also clear what options are currently selected.
Text fields and file uploads make it easy for users to add their own text and photos or clipart with JPGs and PNGs.
Not only does this help them do it all on their own, but they can get it done faster and easier. eCommerce experiences that don't require as much effort are more satisfying and increase customer retention by 90%. Customer effort even predicts future loyalty 40% better than customer satisfaction.
Product Designers Provide a Wealth of Customer Data
Having a product customizer can allow much deeper insights into customer behavior by collecting data on:
What your customers do on your site
The products they buy the most and the least
What pages they stay on the longest
Which combinations are most likely to be chosen together
Knowing what's most popular can help you build templates that resonate better with customers. You can also decide what options should be front and center to make the process even smoother.
The least chosen options can be featured less or, if they're barely ever chosen, removed completely to streamline the customization process. This kind of data can also make all kinds of trends and patterns more obvious so you act on them.
Click here to learn more about Threekit's product customizer and discover how our great app can make your Shopify products shine and make every product page an adventure! You can get free installation when you download our product customizer app from your Magento, BigCommerce, or Shopify app store.
High-Quality Visuals Show Consumers What's Possible
The Threekit product customizer platform provides you with a variety of top-quality, high-fidelity, photorealistic visuals to choose from when deciding how best to represent your custom products. These visuals increase customer satisfaction, increase conversions, and save businesses huge amounts of money on costly returns.
Virtual Photography
Our Virtual Photographer™ generates photorealistic images to present a clear picture of every customized product while cutting your product photography costs by as much as 90% compared to traditional photography! Generate gorgeous visuals digitally and save hundreds or thousands of dollars on photo shoots.
3D Product Models
3D models that shoppers can spin and zoom in on to see every angle reassures customers they know exactly what they're getting. Display millions or billions of interactive 3D visuals in real time for the ultimate product customization or configuration experience.
See products from every angle and watch these vivid and engaging 3D images increase your conversions by 20%. Use them to create 3D ads to triple your engagement.
360° Visuals
360° product visuals allow users to zoom, spin, and rotate around the product a full 360 degrees to simulate the feeling of walking around it in person.
You can even create 360-degree product videos to show off your products in action or add "hotspots" (spots with added interactivity like text or photos that display when users click or hover over them) to highlight certain features.
Augmented Reality (AR)
Augmented Reality (AR) can increase psychological ownership by showing users what the custom products would look like in their space before they buy to increase their confidence and likelihood of a conversion. AR makes 66% of shoppers more confident in their purchase, causing a 300% conversion spike and making customers 11 times more likely to buy.
Guided Selling Raises the Bar
Having a product customizer can make the customer much more self-sufficient and happier overall while cutting your costs and increasing profits. You can:
Make the buying process better for them while making it cheaper for you
Use detailed data to notice trends in customer behavior and preferences
Then show them the wealth of possibilities with incredible visuals that are sure to amaze
It has everything you need and more! As soon as people begin to look beyond the surface of product customizers, they can unlock what is truly possible.
Get in touch to learn more about how Threekit's product customization platform can help your online store shine, no matter what eCommerce platform you're using. With our platform, you can provide a product configurator that allows users to configure their own product designs and see real-time product previews of every customization option, and so much more!