How a Product Customizer Builds E-Loyalty and Repeat Business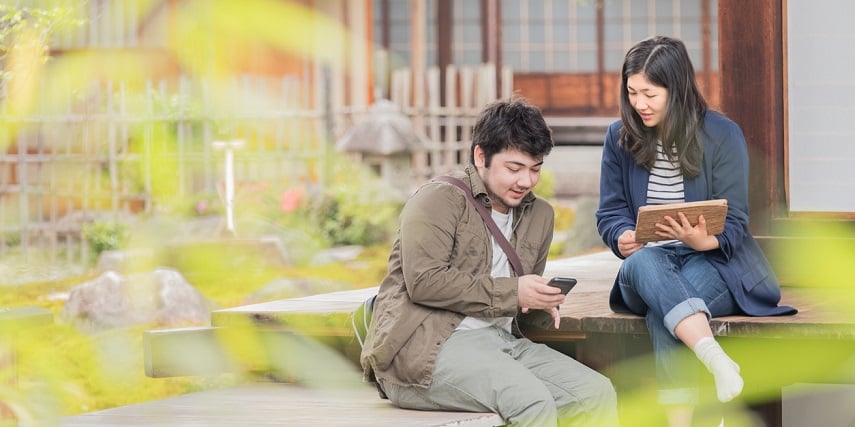 Do you want to give your customers an immersive, gratifying, fast and fun shopping experience? Any eCommerce CEO would say yes! A product customizer will not only help you cut through the noise and stand out but will also help you cut costs, improve customer experience, gather data and boost your company's profitability.
In fact, research shows that 36% of consumers are interested in purchasing personalized products or services. Also, at least one in five consumers would spend 20% more on a personalized or exclusive product. The demand is there, so it's time brands caught up.
Here's how a product customizer can go beyond just influencing consumers to spend more on your product by building e-loyalty towards your brand and boosting repeat business.
1. Gives Consumers What They Want
Consumers have been asking for more personalization in their experiences with brands. This ranges from customized product recommendations and messaging to personalized customer support and products.
According to one study, 49% of consumers are interested in product customization. Also, at least 3% are willing to spend $1,000 or more on "made-to-measure" products.
This suggests that there is a significant segment of consumers your brand can appeal to online with personalized offers beyond that of similar products offered in the market.
Another study adds that almost half (48%) are willing to wait longer for a personalized product. This can add more freedom for brands focused on improving customer service and experience but are concerned about shipping.
Enter your product customizer.
Our platform offers more customizable variants to your buyers, so they can tailor your product in every variation possible to make it their own product. When they can make it their own, they are more likely to go through with the purchase.
Click here to learn more about our product customizer.
2. Offer Realistic and Real-Time 3D Representation on Product Customizer Apps
Powerful product visuals are the key to a successful online store. With all the available technology and advancements today, customers expect to be wowed in their experience with your brand at every touchpoint.
A product customizer is here to deliver.
Our solution is available on many major online platforms, including the Shopify store. So you will be able to provide your customers with an augmented reality (AR) experience that offers:
Three-dimensional visuals from all angles
As many custom variations as possible
High quality and real-time

product previews
Conditional logic — with

3D digital asset management, our platform stores your product data as individual models, materials and textures to enable wide-scale repurposing. This means you do it once and access it easily every time after that.
Tech giants are also eager to accommodate and optimize the eCommerce shopping experience, with companies like Apple already heavily investing in augmented reality plugins on their iOS/iPad products, AR Quick Look.
This emphasizes the importance of getting started and getting ahead to build loyalty and repeat purchasing. Customers will soon come to expect these types of advancements when online shopping.
Right now, however, it will give you a competitive advantage and a solid head start in innovation. It's also an additional opportunity to stand out and be unique in a saturated market with similar products.
3. More Consumer Insight Means More Ways to Appeal to Your Audience
Believe it or not, customers want you to know more about them so you can keep resolving their specific problems and making their lives easier. It also means you can tailor your support team to resonate more efficiently with your customers.
The more you know about your ideal consumers, the better positioned you are to fulfill those needs more efficiently than the competition — enough to elicit loyalty and repeat purchases.
Even better, you can develop a more holistic representation of your target audience. How? You can combine the data you collect from each customer's customizable products with other buyer behavior.
Take, for instance, a noticeable link between several shoppers' preferences for the same fabric and bulk actions. A furniture brand may take this insight as evidence that they should offer this fabric in a wider range of options.
According to a Deloitte study, 22% of consumers would be more than happy to share these preferences with you when asked if it meant more personalized experiences and products.
4. Budget-Friendly Pricing and Product Designs Means More Sales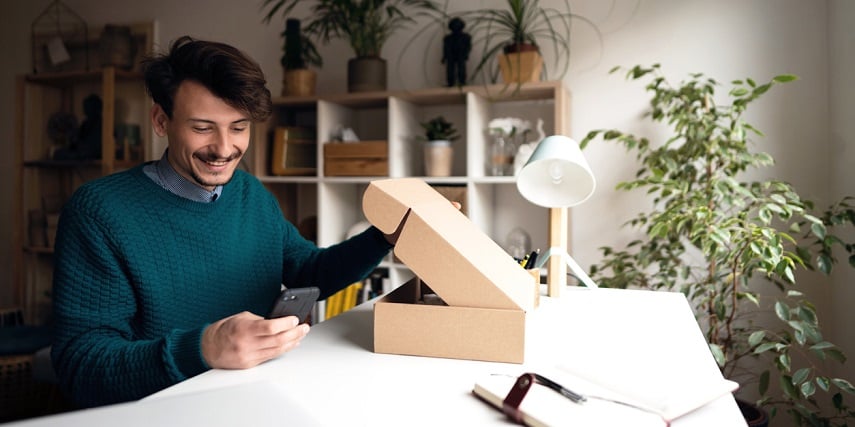 Otherwise similar consumers in your target market can vary in pricing and product designer preferences. Offering customizing options on your product page with a clearly visible price quote keeps the buyer informed on their potential purchase.
This means they can find the perfect balance of exploring multiple variations of their custom product while staying within their budget.
With more high-risk purchases like furniture, it may even encourage additional furniture sales for those who prefer their home and office to be a complete representation of themselves.
One study found that a target audience over the age of 55 is particularly receptive to personalized offers. They value self-expression — although all ages were found to value self-expression in some way or another.
5. Word-of-Mouth Referrals Increase Trust, Sales and Loyalty
Word-of-mouth referrals are a pretty great indicator that you already have loyal customers. But they also encourage more loyalty among those around them.
A great app like the Shopify app combined with customization options improves the customer experience, boosting word of mouth. This is because consumers are more likely to tell whoever will listen about your products if they feel the experience was unique and exceptional.
There's also a good chance that the customer will get compliments. Then they'll feel compelled to state that they were the ones to configure it, promoting all your product options and templates in the process.
But don't just take our word for it.
Research shows that word of mouth increases customer loyalty by almost 25%; it also generates more than two times the sales of paid advertising. Another study adds that 92% of global consumers say they trust word-of-mouth or recommendations from friends and family.
Strengthen Customer Experiences With Threekit's Product Customizer
Customer experience should be the primary focus for any business in today's market, especially since customers now prioritize it above all else.
74% of today's consumers are somewhat likely to buy based on experiences alone. 80% of consumers are also more likely to purchase when brands offer experiences personalized to them.
Threekit's product customizer allows your customers to take your product and tailor it to their unique needs and desires.
Along the way, you gain more insight into their specific preferences. Then you can give them precisely what they're looking for — not just mostly what they want.
This way, you can meet their needs now. You can also inform future product decisions based on the new insight your competitors have yet to tap into.
Even better, our easy customization functionality works on popular eCommerce platforms like Salesforce, Shopify and Magento.
When you want to learn more about driving repeat sales and e-loyalty with our product customizer, complete our form!