How a Visual Configurator Helps Shoppers With New Year's Resolutions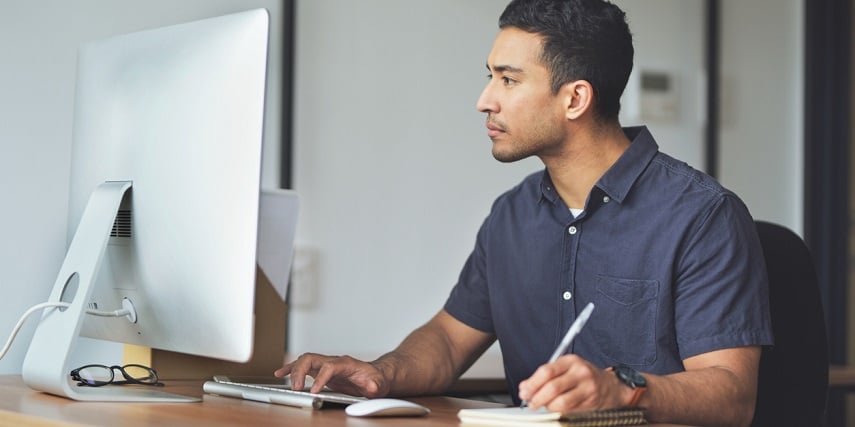 With 2022 right around the corner, it's the time of year when many people — including online shoppers — decide to make New Year's resolutions. Numerous eCommerce business verticals can help customers achieve these resolutions, and many of these businesses would be well-served by the use of a visual configurator.
New Year's resolutions can take many forms. They take aim at improving people's habits and behaviors to make them happier or healthier.
The New York Times profiled how people can get better at keeping these resolutions, outlining some popular ideas for them. Ultimately, a person's ability to achieve these is only as strong as their support system.
There are numerous products that can help them achieve these ends. If your eCommerce store sells one that can, then product configuration can help.
How to Market to Shoppers With Popular New Year's Resolutions
Through the power of customization and configurable products, you can help your customers design specific, tailored products that allow them to attain their goals.
As the holiday season progresses, let's look at three popular New Year's resolutions and how a visual configurator can support the accomplishment of these resolutions.
1. Losing weight
One of the most popular (but sometimes dangerous) resolutions is to lose weight. Many people try and often fail, as it requires consistent discipline.
It can also require a massive shift in habits, such as an individual's approach to their diet and eating. That's why many look for shortcuts when it comes to cutting pounds.
Many people attempt crash diets that inevitably fail. But for online businesses that support planning efforts, there's an opportunity to provide real support.
Let's say you design daily or weekly planners for either office use or self-improvement purposes. These products are a great way to help keep individuals focused on their goals or on task.
A visual configurator could allow your customers to design countless variations on your initial product, personalizing this tool to their own specific tastes.
One of the most important components of weight loss is being able to eat a healthy, nutritious diet. The best way to do this is to cook at home; making one's own food is almost always healthier than eating out.
That's where a cookware company could tap into the New Year's resolution trend. Using a visual configurator to help customers design their own custom-made kitchenware is a surefire way to get people excited about cooking and sticking to their resolutions.
2. Exercising
Exercise and New Year's resolutions go together like peanut butter and jelly. It's why you see the gyms packed every January 1.
Many eCommerce retailers could develop custom products to help support this, no matter where your customers find themselves in the sales cycle.
If you're an exercise equipment manufacturer, then you could present your customers with an optimal buying experience by allowing them to customize their own home gym equipment through visual configuration.
One of the hardest parts of committing to exercise is getting to the gym. It gets a lot easier to stick to a resolution when you've got your own custom-made equipment at home.
Think of the customer experience your audience will experience when they use the virtual images and augmented reality of a visual configurator to see their very own bike or weight rack, tailor-made to their own specifications.
Of course, gym equipment pieces are often complex products. Maybe you offer something that resides in the fitness space but isn't exactly the same — something like athletic wear.
A visual configurator is great for these types of products, as well. People love to look and feel good when they work out, and they'll pay a premium to do it.
With the power of product visualization, you can enable your customer to substitute sizes, colors, accessories and limitless other features for their shorts, t-shirts, sweatbands or other workout gear.
When people commit to working out more, they're going to want to have products to help support those goals. If you're an eCommerce retailer with a fitness-based product line, a visual configurator can help your customers see themselves in your custom gear or equipment through crystal-clear 3D models.
The fitness industry has plenty of opportunities for customizable products. New Year's is the best time for your customers to load their online shopping cart.
Click here to learn more about our visual configurator.
3. Developing new skills
Eating better and working out aren't the only noble pursuits people often look toward as the new year dawns. Many also look to build a new skill of some kind.
There are many ways a visual configurator can support and enhance online eCommerce businesses that support skill-building.
For example, many people learn skills (software coding, learning a language, creative writing and more) while in a home office. For manufacturers of home office equipment, 3D product configuration is critical for building the perfect environment for learning and growth.
Desks, writing tools, laptop accessories, office chairs… These are all products that can be customized using 3D product visualization.
Building a new skill often requires new products that put users into the right state needed for learning. If you make any kind of tools, equipment or accessories that support a home office, then a product customizer could greatly support your sales process.
Think of your sales team pitching the idea of building an "ideal skill-building station" for your customers. Tapping into the self-improvement market could help your conversion rates skyrocket.
You could do it all using stunning, photorealistic 3D images generated by your 3D product configurator. The 3D visuals will provide your customers with a crystal clear look at the product they're customizing.
Start the New Year With a Visual Configurator
The bottom line is that a visual configurator adds a lot of value to eCommerce products in many sectors, including those that support the growth and personal development many individuals seek around New Year's.
Can your business benefit from using automated functionality through a visual product configurator? Do you want to give your customers the power of choice, letting them explore their own creativity to create unique products that will help them achieve their goals?
If the answer to either of those questions is yes, then look no further than Threekit.
Including Threekit's visual configurator as an add-on to your online store lets your customers tackle their objectives in real time. It supports the next generation of New Year's resolutions — the ones where the individual seeks out tools to empower themselves.
For more on how Threekit's visual configurator can help you make more sales this January, contact us for a free demo today.