How a Magento Product Configurator Can Help You Sell Custom Computers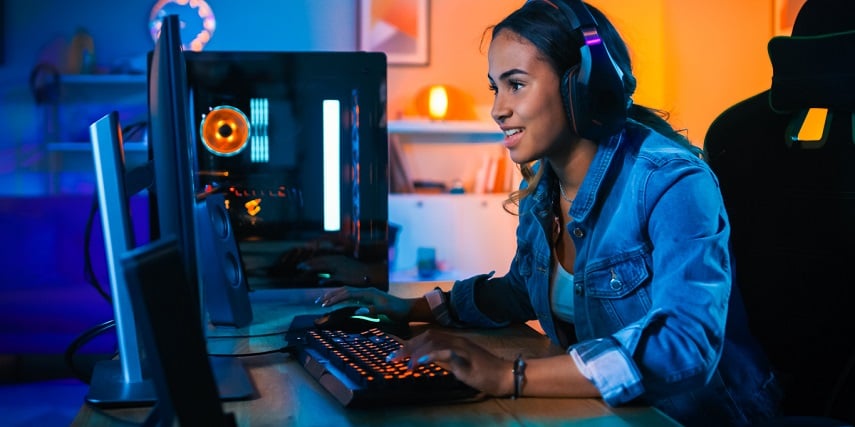 Competing against so many brands in the electronics space can be exhausting, but this doesn't have to be the case. Although competition is inevitable, you can leverage robust technology such as a Magento product configurator to stand out from the crowd.
To differentiate your store from other computer and electronics sellers, always ensure all mission-critical operations work smoothly and cost-effectively. Additionally, simplify the complexities facing the consumer online and deliver the best user experience. A Magento 2 product configurator can help you streamline operations and deliver great experiences. Here's how.
How Magento Product Customization Helps Shoppers Customize Computing Devices
In this digital age, eCommerce sites can leverage technologies such as a Magento product configurator to attract first-time buyers and retain loyal customers. Success in today's fiercely competitive eCommerce marketplace depends largely on the robustness of your technology solutions.
For example, augmented reality and 3D configurations are the two most important technologies to streamline user experiences and enhance loyalty.
According to a recent study, about 51% of consumers are willing to use AR to assess products online. Similarly, 40% of consumers are willing to pay more for a product if they have explored it using AR.
Another study revealed that 88% of online shoppers might not return to a Magento store if they've had a bad experience. Our Magento product customization tool offers 3D configurations and AR capabilities, which helps improve online shopping experiences and meet customer demands for augmented reality on your website's backend and frontend.
Stores that leverage 3D and AR innovatively can streamline processes, entice first-time buyers, outpace competitors, and enhance brand loyalty.
Click here to learn more about how our Magento product configurator can streamline computer and electronics sales.
Deploying 3D Models of Computers With a Magento Product Configuration Tool
Magento product customization enables merchants to leverage 3D and AR configurators simultaneously without compatibility issues. It connects your site with a unified visualization platform that enables 3D configurations, AR, and virtual photography.
The platform comprises a pre-built connector and plug-ins that support seamless integration with your online store's ERP and website, allowing you to build your own product. You can easily integrate the tool on your store since it's available on the Magento Marketplace. All you have to do is navigate to the Magento extension page and install the connector to get started.
Once you've installed the connector, you can seamlessly deploy existing 3D models so shoppers can view your products on your storefront. The platform offers virtual photography software that enables you to generate photorealistic images of any product using photo samples or CAD files.
You just need to associate your 3D models with the corresponding items to help customers explore product customization with a Magento configurator. For example, you can implement a Magento product customizer on a computer website to enable customers to design their own PCs or laptops by choosing the specs, dimensions, and colors.
Additionally, you can toggle on AR for any computer models you've deployed to enable consumers to view the products in augmented reality. Consumers can also use AR to place products on their desks to see whether they fit in the available space or match their other items.
Here are five other things Magento product customization can do for shoppers:
1: Personalized Visual Experiences
Magento 1 product customization delivers 3D and AR capabilities to help shoppers generate personalized experiences. 3D configurators allow the consumer to configure products based on their unique needs, which immerses every shopper in a thrilling online shopping experience.
Besides, customers can visualize their customized items in AR for an enhanced visual experience. A Magento product customizer leverages AR and 3D simultaneously to deliver personalized visual experiences before checkout.
2: Great Product Presentation
According to a recent consumer survey, product presentation and visuals influence the purchase decisions of about 83% of consumers. 3D product visualization can help you present your products and deliver exceptional visual experiences that can entice your potential customers and positively influence their buying decisions.
For example, you can use a custom product builder to expertly display your computing devices in detail. This helps buyers explore them from every angle or even explore internal parts. The customer can simultaneously play around with various color schemes and add-ons to suit their unique preferences.
3: Live Demos With Custom Details
You can use unified visualization platforms and virtual photography to create photorealistic computer-generated images of all your configurable products. Virtual photos also help create 3D models for high-quality product visualization. Potential buyers can explore your product extensively using a 360-degree viewer with zoom capabilities.
Both non-technical audiences and electronics hobbyists benefit from this in-depth virtual demo capability. As they update colors, features, and technical specifications, the configurator will also show real-time pricing updates.
Ultimately, a Magento product designer can help the shopper understand your product better and increase their confidence, resulting in higher conversion rates.
4: Enhance Customer Satisfaction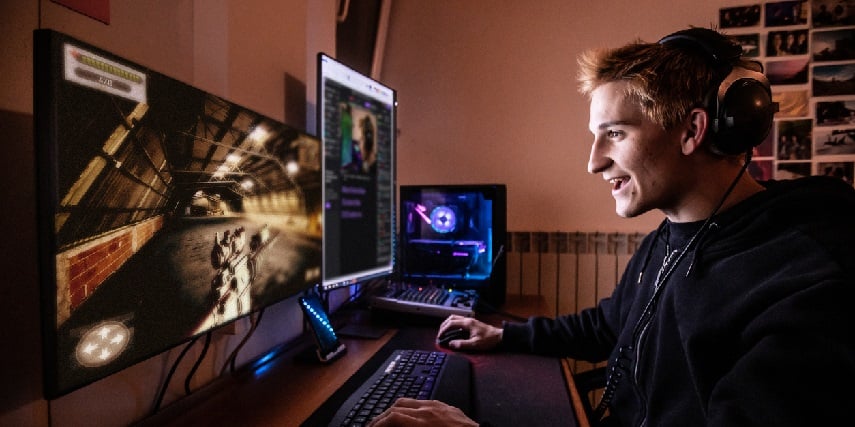 32% of consumers demand customized product offerings. So satisfying modern-day consumers requires you to focus on great customer service, not just great products.
That's why many consumers are shying away from mass-produced products. But a Magento product customizer gives your customers everything they need to express their lifestyle and personality through your products.
Generally, customers are more satisfied with their personal creations. By implementing a Magento product designer in your online store, you can quench your customers' thirst for tailored offerings.
5: Reduce Returns
Online stores often have higher return rates compared to physical stores. Due to the physical limitations of eCommerce stores, it is often difficult to accurately describe products to the consumer. They also can't hold their product before they purchase it.
But an online configurator addresses that problem. A 3D configurator can help shoppers visualize your products more accurately than still photos, pre-recorded videos, and traditional visualization options.
This accurate visualization is particularly crucial when dealing with big-ticket products such as computers.
With a Magento product designer's 360-degree viewer and zoom capabilities, shoppers can inspect every feature of your products. As a result, it is less likely that they will get disappointed by their own product and return it.
Take the First Step to Adding a Product Configurator on Your Magento Website
Using a Magento product configurator in your computer store can enhance brand loyalty, deliver a positive user experience, and increase engagement, leading to more sales. It also minimizes returns and operational costs.
ThreeKit offers a Magento product customization solution that enables merchants on Magento to leverage both augmented reality and 3D configuration. We also offer a full-featured API for implementing a 3D configurator on most major eCommerce platforms.
Contact us today to learn more about Magento Product Configurator and how you can leverage it to boost your online computer store!