How a 3D Furniture Configurator Makes Your Company More Eco-Friendly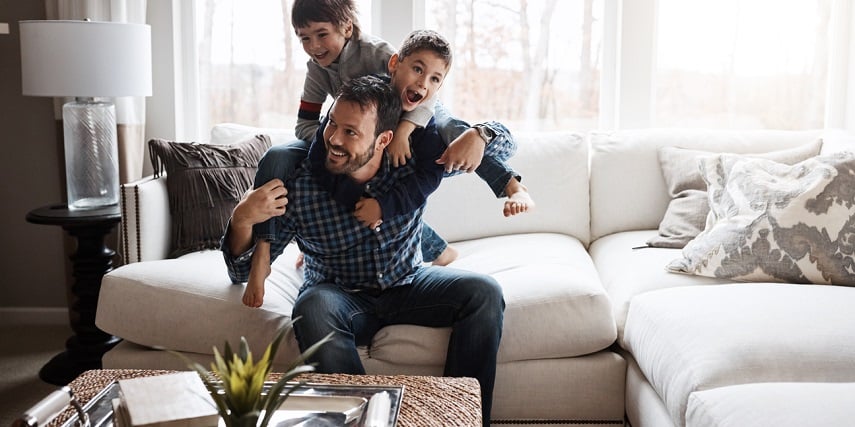 Selling furniture online is a great way to provide a streamlined sales cycle and eliminate the cost of running a physical store. Different product configurator tools for every industry can present furniture, home decor, and other consumer and commercial goods in an approachable online format.
However, online sales in every industry are plagued with customer dissatisfaction and returns.
Bolstered by the actions of eCommerce giants like Amazon and Zappos, customer expectations regarding returns are at an all-time high. 79% of shoppers want free return shipping, and 69% refuse to buy from online retailers that charge for returns.
For online furniture retailers, the situation is even worse. Bulky furniture items require a significant amount of materials to create, and shipping requires additional space and higher rates.
The cost of predicting customer behavior, meeting expectations, and accepting returns is a serious threat to the success of any online furniture retailer. That cost is also reflected in the amount of waste created by these actions and how they affect the environment.
Luckily, there is a way to meet your customers' expectations and make your company more environmentally friendly. A 3D furniture configurator boosts customer confidence, eliminates waste from overproduction, and decreases customer returns.
This means you can save time and money while helping the environment. Additionally, your potential customers will appreciate your sustainability efforts.
What Is a 3D Furniture Configurator?
As an online retailer, you're always seeking new ways to provide as much information as possible about your product. A 3D furniture configurator is an eCommerce tool that provides 360-degree visuals and customization options for every piece of furniture in your catalog.
Your customers can control zoom and rotate functionalities to see each detail of the product. They can even customize products in real time.
Interactive 3D models combined with augmented reality even let your customers go beyond the physical store experience to virtually place furniture and home goods products in their homes.
For a retailer, a 3D furniture configurator is a way to communicate with customers without creating a drawn-out sales process. The software integrates seamlessly with most major eCommerce platforms, including Magento, Shopify, BigCommerce, and WooCommerce, to launch automatically from your product pages.
The configuration process automatically guides customers through the sales process in a way that feels like they're interacting with you, the retailer.
Are you ready to enhance your product pages with a 3D furniture configurator? Then click here to learn more.
4 Ways a 3D Furniture Configurator Makes Your Company More Environmentally Friendly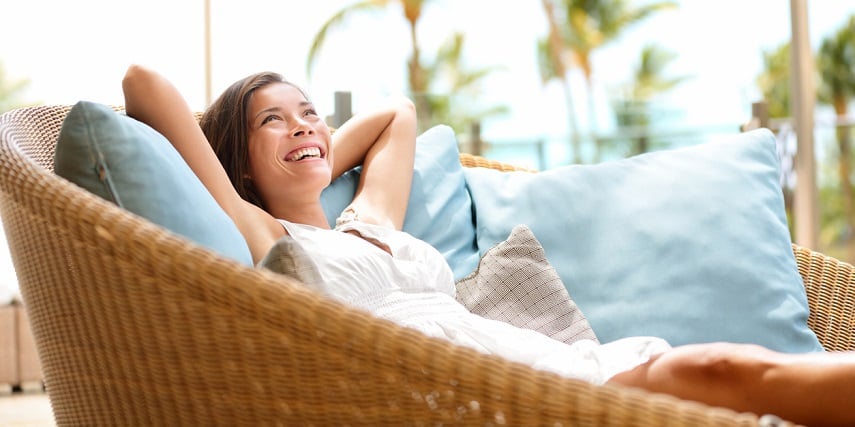 At this point, you might have realized that a furniture configurator will make your website more user-friendly and easier to navigate. Still, you might be wondering how any of this helps the environment.
Product configurators are designed to provide an improved customer experience and allow retailers to create products on demand. This ability works in the following ways to make your company more environmentally friendly:
1. Reduced Material Waste
All retailers must try to anticipate demand in the hope of creating enough of a product to satisfy interested customers. This process is typically accomplished by demand forecasting.
But like all types of forecasts, demand forecasting can miss the mark. When retailers over-forecast, a surplus of products is created.
In the furniture industry, this creates a significant amount of waste.
Product configuration allows customers to see a virtual representation of the product and customize it in real time. The configurator automatically records all manufacturing specifications, providing you with exact material amounts before production.
Since the process occurs during sales, there's no need to have large warehouses filled with completed products in anticipation of increased sales.
2. Digital Photo Production
A single photoshoot for a new product in a furniture line is a big deal. Photographing an entire inventory requires packaging, shipping, and creating a showroom for high-quality visuals that accurately represent your products.
But digital photography allows retailers to use software to create thousands of images from a single design file. 3D configurators take visuals one step further with infinite configurations in 360-degree views.
Digital photography provides the same quality as studio photography without the added overhead and increased impact on the environment. It eliminates carbon emissions from additional shipping, industrial studio lighting, and waste from packaging.
3. Fewer Returns
Reducing returns is where a 3D product configurator really shines. It streamlines the sales cycle and creates an enjoyable customer experience. These are a few ways a 3D product configurator reduces furniture returns:
3D models create high-quality visuals so your customers don't have to depend on written product details and specifications.
3D configuration allows customers to add custom features in real time. They can also see pricing changes as they occur, eliminating shopping cart surprises.
AR allows your customers to use an Android or iOS mobile device to place furniture into their space so they know if it's a perfect fit or not.
Interactive product configuration makes the shopping process fun and interesting, boosting overall satisfaction.
Photorealistic

3D models provide customers with 360-degree modular views so they know exactly what they're getting.
Customization helps customers become invested in the product, making returns less likely.
Reducing returns does a lot more than save your company money. It also helps the environment in several ways. Fewer returns mean:
Less landfill waste
Lowered fuel emissions from large shipping vehicles
The elimination of wasteful production, which reduces your company's carbon footprint
4. Reduced Warehouse Space
Demand forecasting requires retailers to utilize large amounts of warehouse space for finished products in anticipation of potential sales. Since product configuration happens ahead of sales, you can accurately gauge your orders based on customer sales.
This predefined data means you can reduce warehouse space and unused materials.
A 3D furniture configurator has the potential to help your company save time and money. More importantly, it can help you avoid contributing to the mountain of waste created by online sales and customer dissatisfaction.
As a retailer, you have a responsibility to provide the best experience possible. Achieving this in a way that helps the environment is a bonus that you and your customers can be happy about.
Ready to get started? Then contact the experts at Threekit to learn more about how a 3D furniture configurator can revolutionize your sales and make your company more environmentally friendly.