How 3D Configuration Can Impact Growth in the Aftermarket Sector
Threekit Perspectives
This blog post is part of our Threekit Perspectives series, a platform for our trusted partners to share their expertise with our audience. This post comes to us from Mitchell Lee, Profit Evangelist at Vendavo.

The aftermarket sector offers enormous potential for growing brands looking to expand their reach as they move into new markets. In today's increasingly connected world, there are huge opportunities for ambitious companies to expand as they capitalize on this fast-growing sector. But to do so, they need to be innovative.
One highly accessible and practical idea currently making waves in the aftermarket sector is 3D configuration. This technology allows consumers to see what they could be buying in 3D, even allowing buyers to tweak the final product according to any specifications that they choose. In doing so, it brings a product to life for consumers, and makes an item infinitely more desirable. You won't need us to tell you what that does for profits!
Using 3D configuration platforms, brands are now starting to reach new audiences in the aftermarket sector, and the subsequent effect on company growth is already proving considerable across a wide range of industries. Read on to find out more about how 3D configuration works and the impact it could have on the growth of your company.
So what do we mean when we talk about "aftermarket"?
The aftermarket sector refers to the ever-growing industry that relies on products consumers have already purchased. Goods being produced and sold in this sector are designed to work with existing products, so consumers generally have a good idea of what they're looking for from the aftermarket sector before they make a purchase. Aftermarket products cover replacement parts, additional extras or items that have been manufactured to improve the capabilities of an already popular product.
The Benefits of 3D Configuration
Platforms offering 3D configuration are starting to provide all kinds of benefits to companies with ambitions in the aftermarket sector. And that's because 3D renderings are irresistible to consumers. Here are just a few of the key benefits of 3D configuration:

Addressing Customer Needs Directly
The capabilities of 3D configuration are proving hugely effective when it comes to addressing the needs of customers. With 3D configuration, brands are able to address their customers' needs directly, which in turn increases their productivity and market share in aftermarket sales.
Shoppers are 20% more likely to complete a purchase after using a 3D configurator. So these platforms do far more than show off the options that consumers have to choose from–they actually help to bring an end product to life, in a way that shoppers can't fail to notice.
New Ways of Interacting With Customers
The use of 3D configuration tools has made it possible for many brands to connect with their customers in new ways. By incorporating new methods of interaction into their customer journeys, brands are upgrading the experience that they're able to offer–and customers can't help being impressed.
These new methods of interaction also translate to better collaboration behind the scenes, as teams make use of a wide range of cutting-edge tools. Teamwork and collaboration can be significantly improved with the introduction of 3D configuration, giving much better overall results for a business. Collaboration comes in the form of 3D asset management, as well as code-free product catalogues that are easily accessible to all departments.
A Better Understanding of Customer Preferences
A brand that truly understands its customers is likely to be far more successful when it comes to promoting products and making sales. And 3D configuration provides endless benefits here too.
eCommerce websites can be easily integrated with 3D platforms. Once this has been done, a business can immediately start exploring engagement analytics from the 3D configuration tools they're offering. This data provides incredible insight into the company's customers, from what they're interested in to what might be stopping them from getting to the checkout and placing their order.
As soon as 3D configuration is up and running, brands can begin to measure engagement metrics linked to the use of their 3D configuration tools and explore new ways of interacting with interested consumers to secure sales. Strategic use of such information will soon result in a significant increase in conversions, leading to considerable growth as time goes on.
Using 3D Configuration to Grow
Success in the aftermarket sector requires well-thought-out strategies, led by data and a keen understanding of target markets. But customer service improvements can also have a real impact on a company's ability to grow in this sector, so it's vital that brands do all they can to capitalize on every opportunity to make improvements in this area.
Innovation that's designed with the customer in mind is always most effective, and that's why tools like 3D configurators are so highly valued by consumers. They aren't just practical selling tools; they also give real added value to the customer, improving their overall buying experience.
Embracing Digital Innovation in the Aftermarket Sector
Digitization is transforming the way that many companies operate, leading to huge changes that are particularly relevant to those working in the aftermarket sector. As a result, it's more important than ever before that companies operating in this sector are highly flexible and receptive to the changing needs and demands of their audiences, to ensure that they remain relevant and competitive.
It's not just existing customers that companies need to be thinking about when considering the potential of digitization. Brands targeting aftermarket sales also need to focus on new customer acquisition, a feat often far more difficult and expensive to achieve than retention of existing loyal customers. Accordingly, brands must make the most of every growth opportunity by embracing the potential of new technology and keeping an eye on the latest customer experience and service developments.
The creation of 3D renderings in real time is a single example of how innovation can be used to power growth in the aftermarket sector–but for many companies, it's already proving an important one. By providing customers with the option to create their own versions of products and visualize how they might work in practice, brands are addressing the specific needs of their customers, in turn increasing their productivity and market share in aftermarket sales.
The unique challenges that the aftermarket sector presents require companies to be highly dynamic, fully flexible and able to respond to changing demand quickly. While there are many ways in which brands seek to do just this, digitization offers unrivalled opportunities for companies working in this sector to up their game, outsmarting their competitors by offering the fastest, most efficiently priced options to buyers.
The introduction of tools like 3D configuration has already had a huge impact on growth in the aftermarket sector. By automating what once were time-consuming and arduous processes, 3D configuration platforms have allowed businesses working in this field to respond to demand faster than ever before. And it's not just response times that have been impacted.
Customers, too, have seen a real upgrade in the service levels that they're being offered. As a result, customers are more likely to complete purchases with businesses offering 3D configuration, and they'll feel more confident doing so, having been given all the information they need on the products they're considering.
Vendavo helps companies automate, manage and optimize commercial processes to unlock growth and profitability. Visit vendavo.com to find out more.
--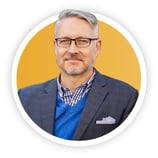 Mitch
ell D
Lee |
Profit Evangelist,
Vendavo
Mitch is the Profit Evangelist at Vendavo with decades of experience in the technical, operational, marketing, and commercial arenas of the chemical industry. Prior to Vendavo, Mitch was with BASF and Orica in product marketing and business management, driving operational optimization, pricing excellence, and margin improvement, as well as personal engagement in high-value sales negotiations. Mitch also has deep experience with raw materials supplier portfolio management having negotiated large-scale and long-term supply agreements with leading global manufacturers.