Your Guide to Social Commerce and Product Customization for 2022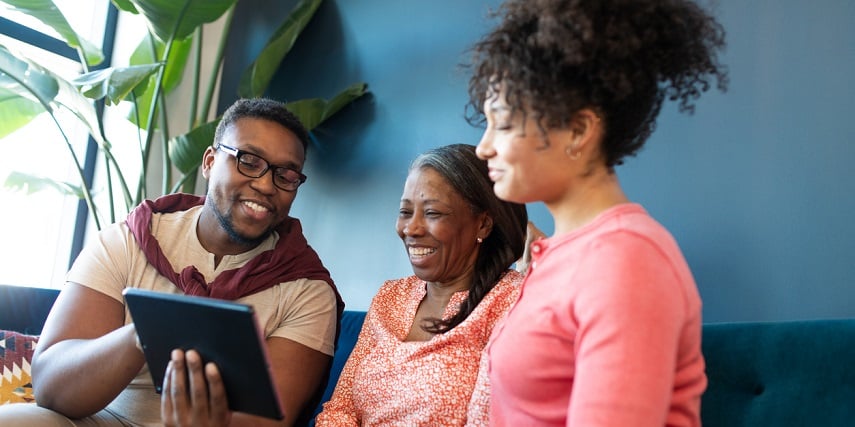 Social commerce is one of the best ways for any retailer to make money online, particularly if they offer customized products. More and more businesses and shoppers alike are getting into social commerce and product customization.
In fact, this $46.39 billion industry is expected to reach $79.64 billion by 2025.
If you're new to the concept of social commerce, it's important to know how to use it to your benefit before jumping into it. In this blog post, we'll go over:
Exactly what social commerce is
How it differs from eCommerce
How you can use customization to create the ideal customer experience on social media platforms
What Is Social Commerce?
Social commerce involves selling products on social media platforms without requiring users to visit another eCommerce website. This allows for optimal convenience, as shoppers can purchase products from the same platform they use to connect with others.
In social commerce, every part of the shopping experience takes place on the same platform. This includes product discovery, the research stage and the checkout process.
Many platforms allow for social commerce, including Facebook, Pinterest and Instagram, with more coming on board.
Offering product customization can enhance the social commerce experience even more. You can give customers the ability to use a product configurator that features a wide range of customization options.
How Is Social Commerce Different From eCommerce?
While eCommerce entails shopping on a dedicated website or app designed specifically to sell products, social commerce enables shoppers to purchase items directly from social media platforms as part of a seamless shopping experience.
Social commerce is also notably different from social selling. Unlike social commerce, social selling is a process that involves building relationships with prospects on social media in hopes that they'll become customers later.
While eCommerce has plenty of benefits, social commerce offers some of its own.
First, social commerce turns the online shopping experience into a social experience. It allows for more interactivity and the ability for shoppers to ask friends and family for advice on the same platform.
Additionally, social commerce creates a seamless shopping experience that's extremely convenient for users. People can simply view the items they want, personalize them using a product customizer and make a purchase in very few steps.
Social commerce is also great for targeting younger generations, including millennials and Gen Z shoppers. After all, 48% of social media users in these generations were making purchases via their favorite social media platforms in 2019. That number is set to grow.
In short, it pays to use social commerce today, and you can greatly enhance the social commerce experience with the help of product customization.
How to Use Product Customization for Social Commerce in 2022
If you want to get the most from your business's social commerce solution, properly incorporating product customization is key.
Here we'll detail how you can offer customization capabilities to your audiences on social media to keep them engaged, boost sales and customer satisfaction and increase customer loyalty.
Use a template
In your social commerce platform, use a template to give customers some direction. The last thing people want is to be unclear about where to start, but your product customization solution can give customers a starting point.
Showcase products with high-quality visualizations
Product images are everything in getting people to make a purchase. Using today's technology in virtual photography, you can create high-fidelity 2D images. You can also harness the power of 3D visual product customization.
With top-quality interactive 3D visualizations of your products, customers are likely to find the social commerce experience even more engaging.
Users can rotate and zoom in on the item. They can also watch the image update in real time with each change they make to the design.
To learn about the visualization capabilities offered through Threekit's product customization software, click here.
Enable shoppers to share their custom product designs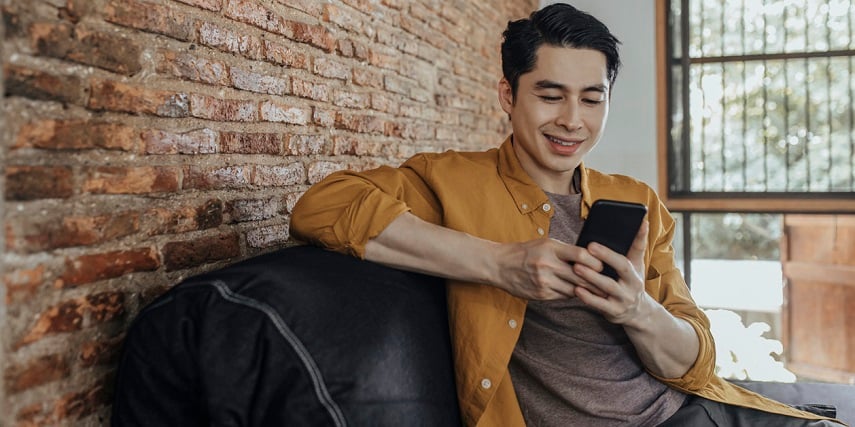 To fully integrate product customization with the social commerce experience, shareability is critical. Your customizer should feature a share button that lets people post their designs to their profiles.
You could also include this functionality on your online store, further connecting your eCommerce and social commerce experiences.
For example, Nike's eCommerce platform makes it easy for customers to share their custom sneakers on platforms like Facebook and Twitter.
Allow for custom price ranges
For items that may come with higher price tags, give users the ability to set a price range in your product customization tool.
A convenient price range tool would help ensure customers stay within their budget. Then they won't design a custom product only for the surprise price tag to scare them away.
Educate shoppers about your products
For more complex products, your customers may not be entirely aware of what they're getting. Using in-context education during the product configuration process, shoppers can actually learn about each feature and the overall product design.
Including this feature further prevents people from having to leave the social media platform to conduct additional research. It also eliminates the need for people to contact sales reps for more information.
All of the details are right there on the same platform where they're customizing and shopping for the ideal product.
Highlight popular options
Do you have certain products or features that you know are hot sellers? You can make the social commerce and product customization experience even more convenient by giving shoppers precisely what they're looking for from the start.
Highlight specific best-selling products or designs in your configurator. They can serve as starting points.
You can also determine which products to feature on which platforms based on what each audience tends to buy.
Get Started With Social Commerce Using Threekit
To get the results you want from your social commerce campaigns, you need the right product customization software for the job. At Threekit, we offer a complete product configuration platform that can help you connect with audiences through high-quality product visuals and convenient customization.
If you would like to learn more about how our solution can fuel your social commerce strategy, connect with us today. We'll show you what our software can do for you.