Finding the Best Product Customization Platform: 3 Factors to Consider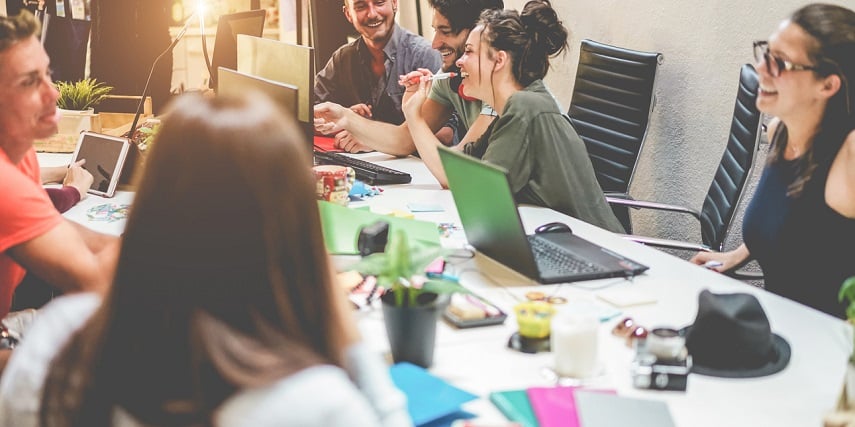 If you're going to start offering product customization options, then it's best to find a reputable tool that meets all your needs and provides the most value. Product personalization is in huge demand right now. However, not all online retailers who sell personalized products will be successful.
Mass customization (term courtesy of Deloitte) is getting so popular that even huge name brands like Nike have product customization software. When eCommerce business owners truly expect to compete, they'll need high-quality products and images.
Also, you need to convince online shoppers to choose your online store over eCommerce giants like Amazon and the reigning champion of product customization, Etsy.
Doing all that will require more than simply letting consumers personalize their own exclusive products. You'll really need to go above and beyond to deliver an excellent customer experience and the features online shoppers want most. That's why it's so important to do your research and find the best source for visual product customization.
Use these three factors to evaluate each option.
1. The Quality and Diversity of Its Visuals
Top-of-the-line visuals are a huge part of why product customization increases customer satisfaction and customer loyalty. Subpar visuals can easily break the immersion that makes users feel like they're interacting with your products and gives them the confidence to buy.
Furthermore, a wide variety of product visualization techniques gives you far more options and appeals to more consumers. Here are some examples:
Digitally Rendered 2D Product Images
Generate high-fidelity, photorealistic product images to display every option imaginable. Our Virtual Photographer™, for example, can generate tens of thousands of product images in every color, style, and combination with every add-on, from any angle.
Real-time visual updates display users' customized product options.
Virtual photography is infinitely more convenient and versatile than traditional photography for a fraction of the price. For example, eliminating in-person photoshoots for each product can save you up to 90%.
3D & 360-Degree Visualization
3D models and 360° visuals allow shoppers to spin and zoom in on products to see every angle. This provides an "in-store" experience online and ensures that they know exactly what they're getting.
You can display millions or billions of interactive 3D product configuration and customization options in real time. Also, you can add "hotspots" with text or photos that pop up when users interact with them.
Use these files to create:
Short GIFs demonstrating product features
360-degree tutorials and explainer videos that illustrate how products work to help customers navigate and understand them
360° rotating ads with triple the engagement
These visuals give users a much clearer understanding of products. When used correctly, they can have amazing results.
3D & 360° visuals can:
Save money by reducing customer service calls.
Drive more traffic, engagement, and interactions on social media.
Increase conversions by

up to 50%.
Augmented Reality
Augmented reality (AR) allows shoppers to try products on or virtually place them in their homes to get a sneak peek of the future. This helps them judge size, color, and fit to make sure it's what they want.
Using AR increases:
2. Functionality and Utility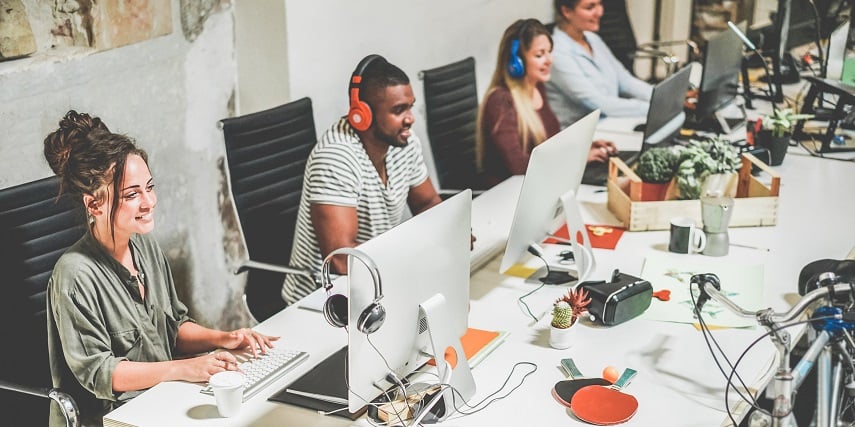 Product customization, configuration, and visualization are all really great features with amazing benefits. However, some product customization software does much more.
Get the most out of your product customizer with the right features and integrations. For clear examples, here are some features and integrations available to Threekit users.
Threekit's Order Tracking and Management Features
Automate and streamline workflows with our order tracking and management system. When users make a purchase, their configuration and customization choices are automatically processed and used to generate manufacturing outputs like the bill-of-materials (BOM), assembly instructions, and CAD files to ensure the product is made to the customer's exact specifications.
This saves time by eliminating errors. It also increases customer satisfaction and reduces returns.
Threekit's Integrations for Added Functionality and Utility
The Threekit platform was designed to increase productivity and efficiency, save time and money, connect every process and bring everything you need together in one place.
Customer Relationship Management (CRM): Integrate your CRM with Threekit to use advanced product visuals to guide contacts through personalized customer journeys. Use their purchase history to suggest other products and reduce returns by as much as 20%.
Configure Price Quote (CPQ): Integrating your CPQ solution with Threekit takes "configure, price, quote" to the next level. Product customization with CPQ functionality means real-time, dynamic product visualizations. They show every custom change the user makes side by side with real-time pricing updates to account for the changes.
Pricing automation creates more accurate quotes by eliminating human error.
Enterprise Resource Planning (ERP): Our enterprise resource planning (ERP) integration connects all information in one central database and combines all other features and integrations. Easily streamline the workflow of every department company-wide, make interdepartmental communication a breeze, and then automate repetitive tasks like creating manufacturing outputs.
Click here to learn more about the benefits of product customization with Threekit and discover our integrations for eCommerce platforms like Magento, BigCommerce, WooCommerce (the eCommerce plugin for WordPress), and Shopify.
3. Digital Asset Ownership, Control, and Versatility
One often overlooked factor in choosing the right product customization tool is the handling of your digital assets. But to create product images, product configurators and product customizers need files on your products that become your customizable product visuals.
However, some product customization software retains ownership of any assets they create. At Threekit, we believe that any digital assets we create are an extension of your products and therefore belong to you. We do provide features and services to help you store, manage, and make the most of them, though.
Product Information Management (PIM): Integrate your Product Information Management (PIM) solution to import and store your product SKUs, specs, information, and data with ease. Create a product catalog that will become the basis for your conditional logic. Then build and use 3D and AR visuals across the web and offline.
Digital Asset Creation & Management: After our 3D artists create your digital assets, they'll then store all the models, materials, and texture data separately as individual items to facilitate mixing and matching. Even if you're not remotely tech-savvy, you'll be able to assemble them into a wide array of 3D product images.
Why Threekit?
We've been at the forefront of this business for decades. We were there when the technology started shifting from creating the best visuals in Hollywood Blockbusters to helping teens visualize their New Kids on the Block t-shirts.
We helped shape pop culture with some of your favorite movie scenes over the years. You trusted us to introduce you to your dream guy on the big screen all those years ago. So why not let us help you build your dream business now?
Get in touch to learn more about how Threekit's product customization platform can help make all your business dreams a reality!