Entrepreneurial spirit is what drives startups
Working at a start-up is equal parts thrilling and challenging...and it's not for everyone. But for some, it is the perfect fit for their skills and ambitions. Find out if you have the entrepreneurial spirit.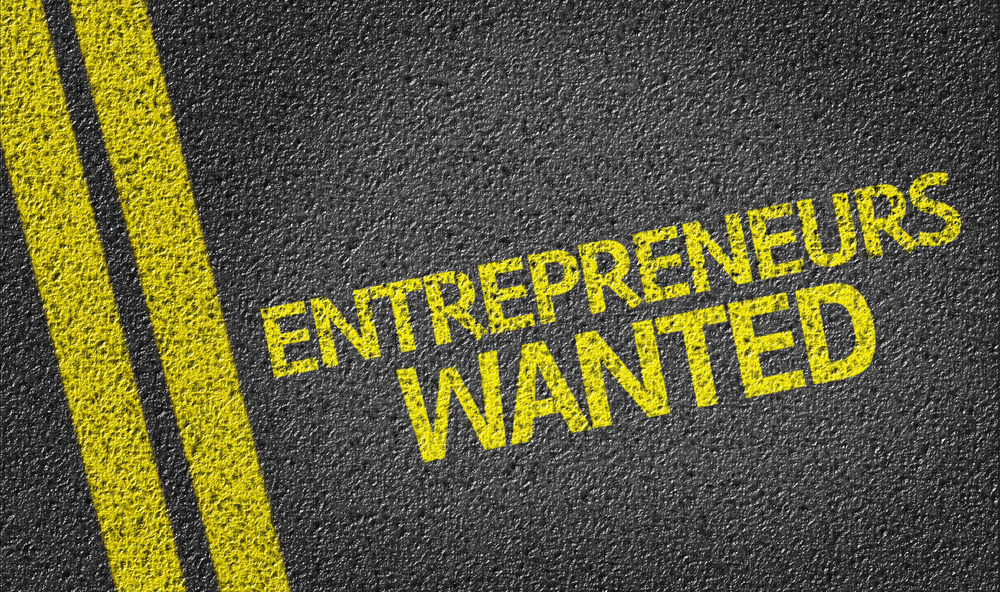 A startup is a microorganism made up of entrepreneurial cells. Each person working at the startup, a.k.a. a cell, is a unique species that, at the visceral level, embodies the entrepreneurial spirit.
Having worked at several startups myself, including one currently, I caught the entrepreneurial bug. I have had a front row seat to the magic that happens when these microorganisms come alive and thrive. Along the way, I picked up on a pattern of working with other people who live with entrepreneurial spirit and witnessed what happens when they come together to form this microorganism.
What is entrepreneurial spirit?
The entrepreneurial spirit is a mindset, attitude, and approach. It is something that cannot be learned, but rather is deeply rooted within you. You may be born with or it may become part of you over time. For those of us who have it, it is a way of life at work and at home.
For us, standing still is equivalent to withering away on the vine. Deeply rooted processes and platitudes are stifling. We see a problem as an opportunity, a challenge as something to be overcome, and change as a state of being. We love building something out of nothing and love shattering our own limits.
A company in hyper-growth mode, also known as a startup, is a living microorganism made up of its entrepreneurial cells. Each individual cell is highly energized and interdependent on one another. For each such cell, entrepreneurial spirit is the equivalent of micronutrients and energy.
5 signs that working at a startup made you catch the entrepreneurial spirit bug
1. Impact makers wanted
Everyone plays a role at a startup and this interdependence is real and successes and failures are attributable to individual performance and quality of work. In a startup, everyone is empowered to solve problems and, more importantly, has the tenacity to do so.
The beauty of this setup is that in most cases you can see the fruits of your hard work almost immediately. Be it a new process, different pitch, twist on the graphics, or optimized code, you get the satisfaction of accomplishment and a sense of completion. Let's be real - not all ideas will flourish and become a success.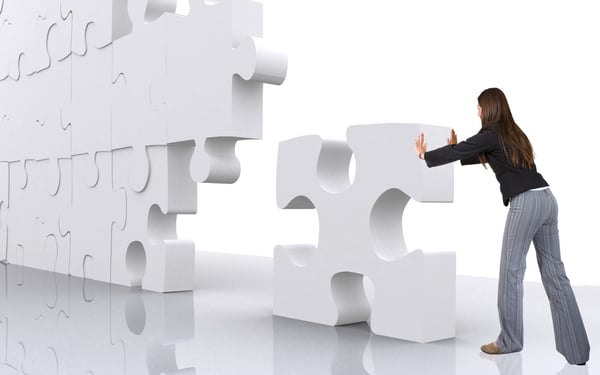 The real win is the instantaneous feedback loop from which you can celebrate and learn. Those not interested in learning from mistakes or making an impact are likely better suited in a low impact environment where the pressure of making the right decisions is lifted to the higher ranks of the organization. Startups seek people who love the challenge of complex problems and the thrill of putting a solution into action to see it thrive.
2. Learn from and collaborate with seasoned executives
Every company where I have ever interviewed had an open door policy. In most cases, however, it was just a buzzword. In a startup, it's collaboration by design. Because there is so much interdependence you have no choice but to bounce ideas off each other, the executives, and those with most experience. Part of that process is learning the potential pitfalls of your ideas or ways to pivot.
In most companies, the CEO or President or the executives are untouched celebrities with whom you barely ever meet, let alone interact. In a startup, everyone is cooped up together with an abundance of unfinished tasks, a stack of problems to solve, and real limitations of resources. A startup executive is just another like-minded person with entrepreneurial spirit coupled with a wealth of experience solving some of the same or similar problems.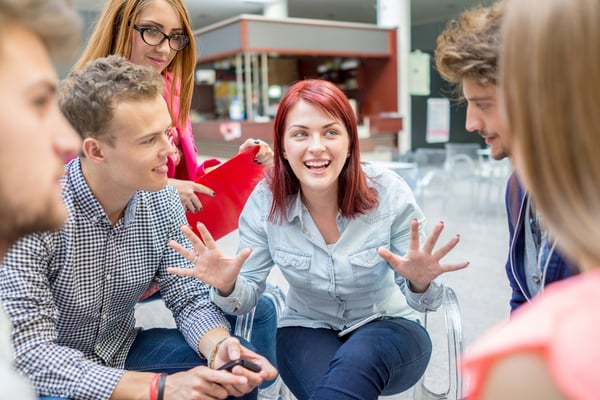 Knowing when to collaborate and when to go solo is a skill in and of itself. Successful individuals in such an environment are those that are both independent and collaborative, taking full advantage of the expertise and the minds around them. Not interested in working closely with others? Don't like sharing your ideas and getting instant feedback? This may be a difficult environment for you to flourish.
3. There is no plan B
Entrepreneurs are ambitious and optimistic. Our drive to succeed is strong and being wrong or failing with an idea is just an opportunity to get better. This mindset isn't an easy one to acquire, but I have noticed that most entrepreneurs have this mindset because there is no plan B.
Hernan Cortés was the captain of the Spanish Armada during the conquest of the Aztec Empire in the 1500s. An iconic story goes that Cortés ordered his men to scuttle or 'burn" the ships on which they sailed, and therefore giving themselves no alternative but to succeed. And such is the mindset of the entrepreneur and her "fleet".
Those successful in startups are the ones who have "burned the ships." went "all in," committed and don't have a plan B. Let's be clear, though, it doesn't necessarily mean win at all costs.
4. Creative thinking is required
Entrepreneurs have to be tenacious and ambitious, but they also know that resources are limited. If you don't send that email blast, there is no one else working on something similar to pick you up. If you don't meet with that partner in time to help with a deal, no one else is talking to that partner from your company. If you miss the deal, no one will bail you out. You, yourself, are the cavalry.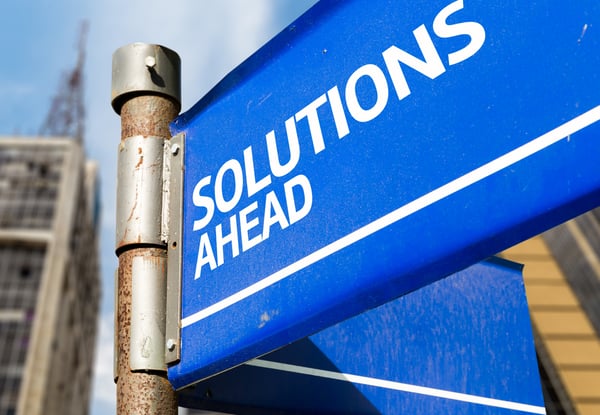 If nothing else, innovation is king in startups, as there are not very many processes that are established, unlike the seasoned business. In many cases you have to be creative, think outside the box, learn something on the fly, and try something out to see if it works. You are in constant innovation mode for everything you do and you are accountable for the outcome of the task, process, conversation, event, or release - good or bad.
In a good startup, risks are encouraged and the team will support you. There is no chastising, rather there is learning all around. You pick yourself up, you learn, and you move on.
5. I am not in sales and yet I am
You might not realize it but whether you are talking to your friends, neighbors, train companion, or a vendor, you are in sales. You should know the elevator pitch and the value proposition for your business. You are an ambassador for the business, especially if you are wearing swag with a company logo. This doesn't mean you are on sales calls or prospecting, but it does mean that you may be recognizable and associated with the business. It also means that you are representing the brand and culture of the business at all times, as well as the leadership team.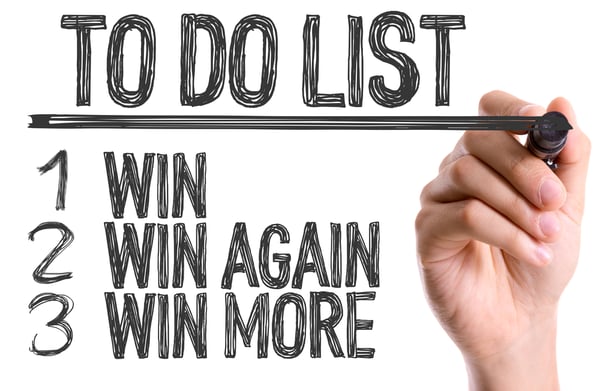 Have you caught the entrepreneurial bug?
A startup is a unique microorganism and its entrepreneur-cells surround themselves with others who share some or all of these characteristics. We exhibit these characteristics on a daily basis. For me, these are now visceral and I love sharing my space with others who feel the same way. It's invigorating, risky, stressful, challenging, and rewarding all at the same time.
If you interested in joining a company with an entrepreneurial spirit, check out our career opportunities.
---
Threekit is product visualization software that creates photorealistic images, interactive 3D and augmented reality experiences that help businesses sell more. To learn more, please schedule some time with one of our teammates.