The Best Online Product Configurator for Your Business
Picture Susan: She wants to build a custom shed, and she wants to do it online. It should be simple, or so she thought.
After spending hours on your website trying to figure out which materials are compatible with each design, she reaches out to a sales rep—only to find out that her ideal configuration isn't possible. This story doesn't end well—she heads directly to a competitor and you lose a sale.
Product configurators aren't just a fancy sales tool. They're a necessary resource if you want to create an engaging customer journey and keep everything running smoothly across your backend, from your sales team to your engineering department.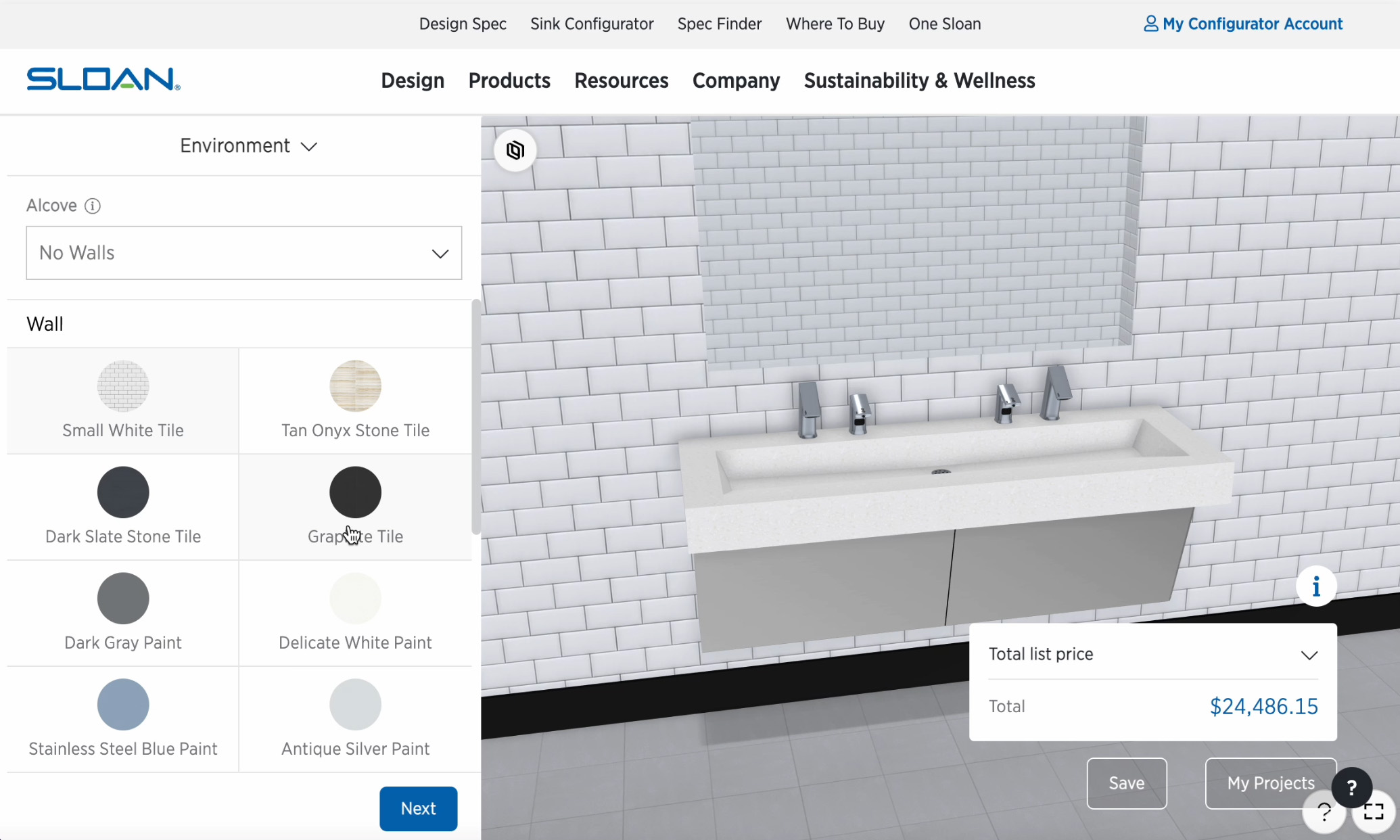 In this article, we've explored the best online product configurators, narrowing the selection down to five tools. Discover what each has to offer, how they improve the customer journey, and which is ultimately the best pick.
Selling complex products is simpler than you think
Threekit helps you increase conversions and engage your customer with our product configurator and visual commerce platform.
The best product configurator on the market right

now
We'll get right to it. Threekit is the best product configurator to convert more customers and simplify your sales process.
Threekit
Serving businesses across industries from building materials to luxury apparel, Threekit's 3D configuration platform makes selling complex products easier, helping customers convert and giving your sales team indispensable tools. That's because it's more than just a product configurator: Threekit is a composable platform, meaning it connects to all your business systems and serves as one source of truth.
Our product configurator can display powerful visuals, in 2D, 3D, and AR, across any channel, wherever you sell. And these visuals are infinitely scalable, meaning no matter how complex your product and how many variants exist, Threekit's product configurator generates a stunning and accurate visual and real-time quote.
Threekit's product configurator gives customers endless product options when designing their product and ensures an accurate quote.
Threekit's features
Product configurator software which adheres to product rules and features,, helping your sales team and your customers create fully customized products.
Manufacturing outputs and order tracking to simplify production.
Simplified product bundling to increase average order size.
Composable platform, which means Threekit integrates with your existing tech stack, plus any software you adopt in the future.
Visual engine enhances the buying experience by rendering a variety of visual experiences in 3D, virtual photography, or augmented reality (AR).
Omnichannel distribution lets you employ your product configurator everywhere you sell, enabling you to offer relevant experiences by channel.
How Threekit helped these brands bring in more sales
Now you know the tools available to you, the question remains: What's the real value of investing in a product configurator? Take a look at how Threekit's composable product configurator helped these companies engage their customers and increase sales.
Ulrich Lifestyle Structures
Ulrich Lifestyle Structures (ULS) manufactures lifestyle structures like sheds, garages and cabins. These products, by nature, are highly customizable, and the company needed a better way to help their customers understand their product customization options.
ULS was using a seller-led approach, meaning the company relied on its sales reps to guide online leads through a complex sales funnel, which was cumbersome both for employees and customers.
To simplify this process, they started using Threekit's 3D product configurator, resulting in both a better customer experience and a simplified sales process. "The configurator knows the 2,000 rules that exist," says Jonathan Ulrich, CEO of ULS. "Now the salesperson doesn't need to know the rules in order for the business to operate. Instead, we can focus on the soft skills, which is really where the 10x difference maker is."
Unsurprisingly, adopting Threekit's visual commerce platform had a big impact on sales—the company saw a 400% increase in unit sales and 290% increase in total dollar sales after the first month of deploying the product configurator.
Ulrich worked with Threekit to give their customers the ability to personalize their structures, and in turn they saw sales skyrocket. Source
TaylorMade
When it comes to customizable products, customers want to see what exactly their personalization will look like. That's why TaylorMade partnered with Threekit to launch their My SIM2 builder, a product configuration tool for designing the golf brand's SIM2 driver.
The tool lets customers design and visualize every possible configuration of the club, creating a highly engaging online shopping journey that would be impossible to replicate in a traditional showroom.
Website visitors can view more than 100,000 possible configurations in an immersive digital experience, experiencing what their product would look like in its final form before making their purchase.
The results were impressive: TaylorMade doubled its forecasted website traffic thanks to the immersive product configurator, as well as hit its three-month sales target two months ahead of time.
When TaylorMade deployed Threekit's product configurator, the company saw a 2x increase in website traffic to configurable products. Source
Which is the best product configurator for your business?
When done right, product configuration can catapult your business, helping you foster unmatched customer engagement and exceed your sales targets. But for that to happen, you need to choose the right solution—one that serves both customers and your sales team and works with all your business systems.
Threekit's visual commerce platform, with our product configurator built for visual commerce, gives you the tools you need to deliver an eCommerce experience that's better for both businesses and customers.
Shoppers get to visualize and customize their ideal product before placing an order, boosting brand engagement and buyer satisfaction. Plus, your company gets increased conversions and reduced returns thanks to powerful sales enablement tools, scalable 3D asset management, and increased customer satisfaction.
Selling complex products is simpler than you think
Threekit helps you increase conversions and engage your customer with our product configurator and visual commerce platform.
Frequently asked questions about best product configurators
What is a product configurator?
Product configurators are a sales tool that let shoppers interact with and customize products to their own desired specifications. Users can modify various elements, like color and material, to design a completely unique product.
That's what happens on the front end, and on the back end, a good product configurator will manage your product rules, features, and logic to ensure a customer's design is always possible and accurate.
What are the major features of a product configurator?
The major features of a product configurator include:
A frontend that's easy for customers to use, engaging them and allowing them to customize products
Smooth integrations, including with customer relationship management (CRM) and enterprise resource planning (ERP) platforms
The capability to handle complex data about your product
Manufacturing outputs and order tracking features
Why do companies use configurators?
Companies use product configurators to create a better buyer journey for their customers. This tool can enhance engagement and increase conversions by giving your buyers the power to design the perfect product for them. Since they have a more personalized, interactive buying experience, customers are more likely to follow through on their purchase, as well as have lower return rates.
Another benefit of product configurators is the fact that they serve as one source of truth for all your departments, helping ease and align your sales, engineering, design, and manufacturing processes.