8 Reasons to Try a Virtual Product Photography Platform
In the world of eCommerce, the caliber of your product visuals can set your brand apart. Especially now that customers are largely unable to check out products up-close in a store or at a convention, they want high-quality, realistic representations of products before they make a purchase.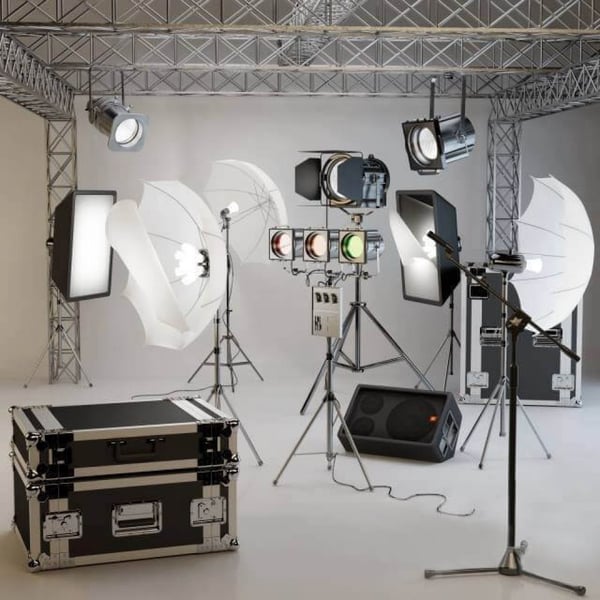 A three-dimensional, 360-degree view of a product can deliver that confidence to customers. The question for retailers now is this: what's the best way for your brand to produce those visuals?
There are two main routes for getting 3D product images, through a complicated and a costly 3D photography set up or through 3D models and software (AKA a 3D product photography platform). The former requires brick-and-mortar production processes, while the latter happens completely virtually. Software also happens to be a lot more agile for retailers who want to see immediate returns.
Threekit's 3D configurator enables retailers to take full ownership of their product visuals without the hassle involved in 3D product photography. Here are eight reasons why going the 3D product visualization route can help you grow your business and increase your bottom line a lot faster than 3D product photography can.
1: You Can Create First-Rate 3D Product Visuals
First and most importantly, Threekit's virtual photography platform creates stunning interactive visuals from only a single 3D file. No camera necessary.
Nowadays, 3D software has become so sophisticated that it's nearly impossible to tell a 3D-rendered image apart from a traditional photo. See for yourself to settle the matter of whether there's any difference in quality between a virtual photography and standard 3D product photography: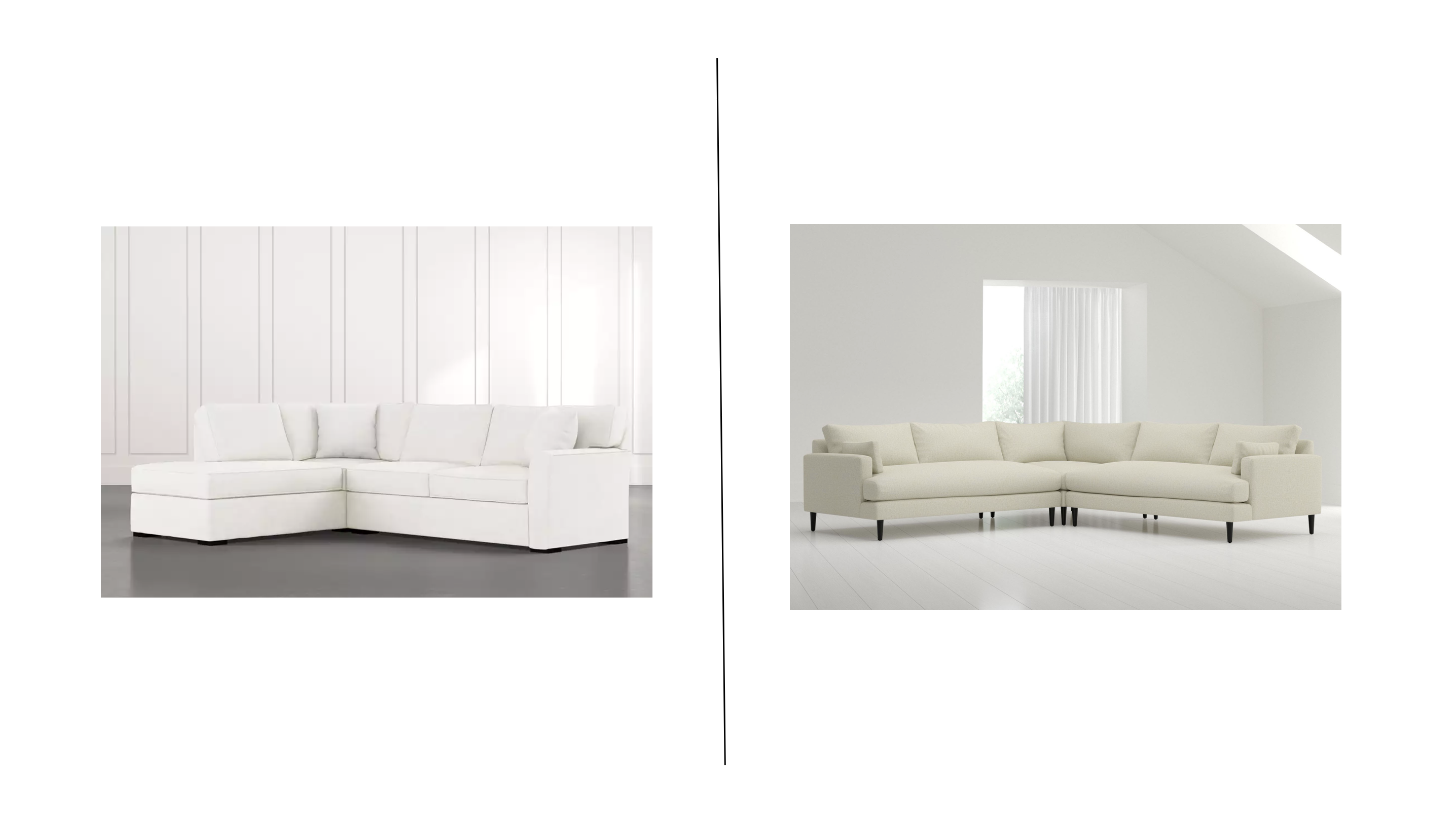 2: Threekit's 3D Configurator Is Easy to Use
While 3D product photography involves specialty equipment, extensive inventory management, and expert photographers and designers, all you really need to work a 3D configurator platform is a computer.
You'd think that you'd have to be a 3D pro to make configurations so photorealistic. You don't. Threekit's platform was created by leaders in the 3D industry so that anyone with the software can get the same results.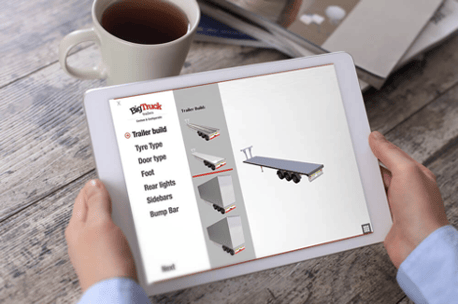 Our easy-to-use platform empowers sales, marketing, and merchandising teams to fully oversee 3D product visualization without relying on an in-house or contracted team of 3D specialists.
Threekit's 3D configurator requires no special skills or custom coding – all you need to do is plug in your SKU's to generate 3D assets. You can manage all of your component pieces, visual representations and product information in the same place.
3: Threekit's Virtual Photographer Is More Efficient than a Photo Shoot
Because software does all the heavy lifting, you'll save the time, money, and resources you'd need to invest to execute a 3D product photography shoot. You also gain flexibility, which can be indispensable in chaotic times – no need to reschedule creating a new product or material due to office or studio closures.
Thanks to the time saved by skipping the photo shoot, Virtual Photographer lets you speed up your time to market. Because Threekit's platform is fast and offers real-time configurations, you can launch new products on your website almost immediately after you've finished product development and manufacturing.
4: 3D Product Visualization Scales
One setback of a traditional 3D product photography model is that any time you want to expand your product catalog, you'll need to head back to the photo studio. With 3D configuration software, you're poised to scale your catalog any time you like.
Threekit's Virtual Photographer makes it easy for retailers to introduce products or add new inputs like colors and materials to existing products using the same base 3D files.
5: You Can Bundle Products into One Configuration
Threekit's platform lets you combine several SKUs in a single configuration to increase your average order size. In other words, you can show off multiple products in one great 360 product view and sell more.
For instance, if you sell contract furniture, you can give your customers a 360 degree view of a full desk and chair set so that they can visualize what the products look like together.
6: Streamline Ecommerce Platform Integration
Threekit's platform has integrations with several major eCommerce platforms, including Magento and WooCommerce, to make order management and engagement analytics seamless.
Instead of uploading all of your 3D photography files manually into your eCommerce platform, with Threekit, you can plug your assets directly into your ERP and instantly generate a bill-of-materials (BOM).
7: Threekit's 3D Configurator Is Endlessly Customizable in Real Time
From apparel makers that offer product personalization options to heavy equipment manufacturers with near-infinite machine inputs, retailers need a way to show their customers all the different configurations they have to offer. Even if it hasn't been manufactured yet.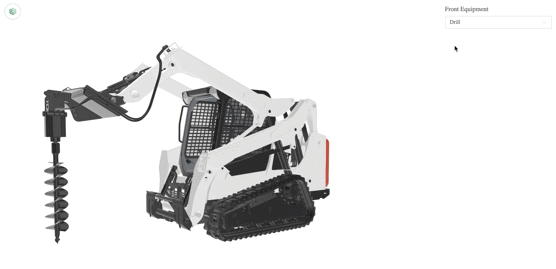 While 3D product photography needs the physical version of a product to produce the visual, with a 3D configurator, the visual can actually precede the product. Threekit's real-time configurations give customers the ability to play with their own inputs while they're on your site, from adding a personal monogram to altering material specifications.
Threekit's platform also offers parametric and nested configuration. Parametric configuration makes it possible for users to input their own parameters like dimensions, colors, and materials. Nested configuration allows users to visualize one product configuration within another, like a manufacturing equipment add-on within the piece of equipment it'll be added on to.
8: 360 Product Visuals Are Compatible with AR
A 3D product visual goes hand in hand with augmented reality. Threekit's platform, which also offers AR, gives customers an accurate understanding of how products will work in the spaces they're intended for.
If you're a furniture retailer, your customers can overlay a 3D rendering of a sofa in their own living room. Or if you're a manufacturing retailer, a prospective buyer can visualize a piece of equipment in the area of the plant it would live in.
Threekit's Virtual Product Photography Adds Versatility to Top-Notch Product Images
A 3D photography project can certainly yield excellent visuals. It just demands a lot of time, energy, and expertise for every image you make.
A 3D virtual product photography platform like Threekit's produces the same high-quality visuals, but it offers a lot more versatility to boot: retailers can create as many visuals as they want whenever they want them, however they want them, and crucially, as fast as they want them.
Sign up for a product demo to find out how 3D product visualization software can benefit your business.