8 Benefits of Self-Serve Product Customization During Your Peak Season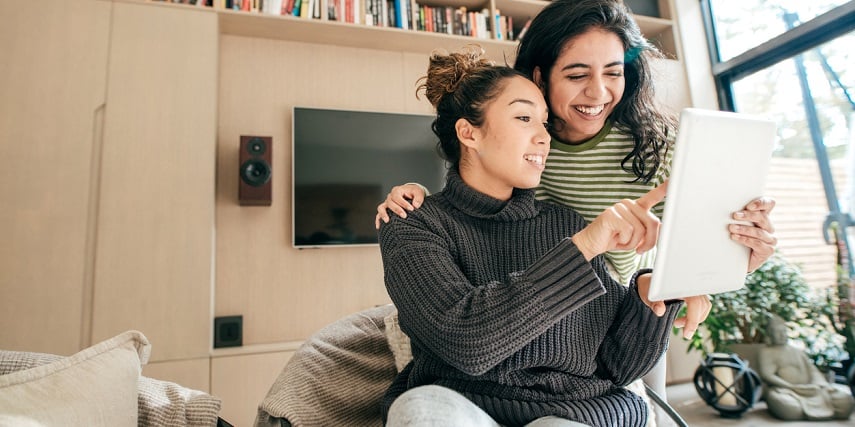 Are you looking to improve customer experience and increase sales during the peak season? Your competition definitely is. To stay one step ahead without breaking the bank, consider implementing self-serve product customization.
Giving customers customization options doesn't just enhance their shopping process. It allows online retailers to streamline their sales cycle and meet top consumer expectations.
Access These 8 Benefits by Offering Product Customization
Let's take a closer look at how product customization can improve your offer during the peak season.
1. A competitive edge
While mass personalization is on the rise, only a few businesses are taking full advantage of visual product customization. Consumers generally know that top brands like Nike and Ray-Ban offer personalization options but rarely expect them from an average online retailer.
Meanwhile, eCommerce retailers are often intimidated by the seeming complexity of this personalization approach.
By being one of the first companies in your niche to use product customization software during the peak season, you can gain a significant competitive edge. To become a pioneer for your target audience, consider implementing the configuration option in advance of the rush.
2. Excellent customer reviews
More than 90% of online shoppers read customer reviews. About 84% trust them just as much as they trust recommendations from friends and family.
The novelty and convenience of product configuration usually produce exuberant reviews from consumers.
If you implement product configuration before the peak season, you can generate a substantial number of positive reviews. By the time the holidays arrive, you will have the right building blocks for a successful season.
Pro tip:
To take full advantage of customer reviews, you need to make sure they are available on all product configuration pages. Use them when designing your peak season marketing campaigns.
3. New insights into consumer behavior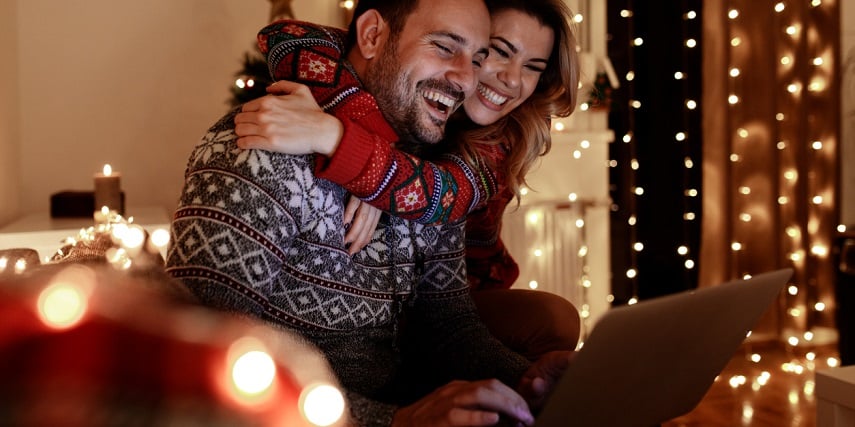 Any information your business can gather translates into an improved sales and marketing strategy. When consumers take advantage of product personalization, they give you high-quality data to work with.
After the peak season is over, you can use this information to:
Predict sales volume for next season.

Purchase raw materials for highly demanded configurations.

Design an effective marketing campaign for the rest of the year.
If customizable products are just one part of your offering, the data such an approach generates can help you adjust your non-customizable inventory.
Many eCommerce retailers analyze consumer behavior in real time to adjust their offerings during the season. In fact, according to Deloitte, 22% are more than happy to share some data in order to get a more personalized product.
Click here to learn more about leveraging product customization in your business.
4. Easier fulfillment processes
When the peak season comes around, fast and easy fulfillment becomes an issue. With a huge volume of products in multiple warehouses around the country, many companies face significant delays.
While consumers are willing to wait a little longer for delivery during holidays, last-minute shoppers ignore slow delivery options. About 40% of U.S. shoppers aren't ready to wait more than two days for delivery.
If you are offering product customization to your online shoppers, you don't need to take advantage of a complex fulfillment process. The product can bypass warehouses and proceed to the consumer straight from the factory.
This way, you can reduce the delivery time, improve satisfaction rates and foster customer loyalty.
5. Higher customer satisfaction rates
When holidays come around, the stress levels grow exponentially. Last year, 79% of consumers left holiday shopping for the last two weeks before Christmas.
When the pre-holiday race for the best products begins, shoppers can experience severe anxiety, especially if they can't find what they are looking for.
Product customizers create a fun and stress-free experience, allowing the consumers to find exactly what they need. By reducing stress and providing top-notch products, companies that choose customization also increase customer satisfaction rates.
Pro tip:
Remember, you have to be fully transparent about the delivery time of customized products.
6. Fewer customer service calls
When the peak season is in full swing, companies struggle with a large volume of customer service calls. Meanwhile, almost 60% of consumers are unlikely to return after one bad customer service experience.
If you allow the consumers to create customized products with the desired functionality, they are likely to have fewer reasons to call your customer service reps.
Product customization reduces dissatisfaction with the product and minimizes returns. As a result, your customer service specialists aren't overwhelmed with calls while the rest of your team doesn't need to work overtime to process returns.
Overall, fewer customer service calls mean better consumer satisfaction and higher sales during the peak season.
7. 24/7 shopping
When the holiday season begins, shoppers spend hours looking for gifts online. A product configurator allows them to do just that without the need to contact company representatives.
Product personalization tools offer extra convenience to the consumer without taking a toll on your support team. Customers can take their time creating ideal products.
8. Better sales
For an online store, a successful holiday season often means a successful year. Achieving excellent sales figures during the peak season allows you to stay ahead of the competition and steal market share.
According to Deloitte, 20% of shoppers are willing to pay 20% more for an exclusive product. The time to capitalize on this willingness is during the holiday season.
When you combine convenience, fast delivery, a fun shopping experience and quality, you get an opportunity to adjust your pricing. Doing it during the peak season could have a highly positive effect on your company's success.
Taking Advantage of Product Configurators During the Peak Season
Product customization is gaining popularity fast. By allowing consumers to personalize their purchases, you improve satisfaction rates, ensure convenience, cut fulfillment costs and increase sales.
When you achieve all the above during the peak season, you can improve your company's bottom line and turn into an industry leader.
At Threekit, we help make high-quality product customization a reality. If you would like to take advantage of top-notch product configuration options during the peak season and beyond, contact our team today.