7 Ways SAP Product Configuration Sells Commercial Kitchen Equipment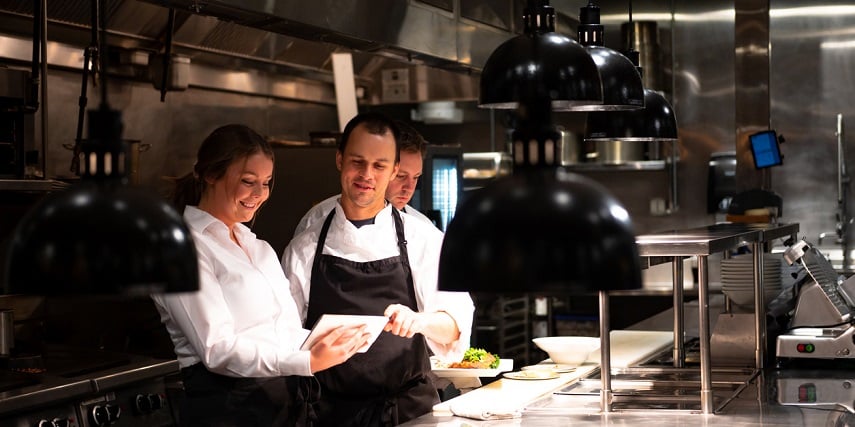 SAP product configuration lets you offer options without bogging down busy business operators.
When you are selling commercial kitchen equipment, it's tempting to entice the customer with a huge variety of options. In reality, a business owner simply doesn't have time to sift through a massive product catalog.
If the perfect option isn't readily available, then they may start shopping around.
But what if your customers could design the ideal equipment without leaving the website? By giving your potential buyers an opportunity to configure the perfect product, you are driving sales and boosting loyalty.
SAP product configuration is an effective solution for commercial kitchen equipment manufacturers. Let's take a closer look at its benefits.
1. Showcasing All Available Features
The variety of features you can offer to your buyers is often overwhelming. Unfortunately, busy decision-makers don't have time to scan all of them. Your competition is probably solving this problem by:
Hiring a larger sales department and pushing individual sales personally.

Showing potential buyers the most popular feature combinations and hoping they choose one of them.
While the above options may work, they tend to be time-consuming and expensive. By implementing SAP product configuration, you are automating the sales process.
Your potential customers are gaining access to all features and customizing complex products without your involvement.
2. Automating Cross-Selling and Upselling
When it comes to the commercial kitchen equipment, each add-on can increase the final amount substantially.
Offering these add-ons when speaking to the customer — without being pushy — can be hard. Also, when the buyer doesn't see the full picture, the benefits of expensive add-ons can seem pale.
With SAP variant configuration functionality, you are allowing your customer to see the final product before buying it. From 3D experiences to augmented reality visualization, you can help the buyer understand the immense benefits of specific features.
While a picture is worth a thousand words, an immersive visual experience is worth more than a million. As a bonus, SAP product configuration software can also suggest variant configurations automatically.
No pushy or overly salesy behavior is involved.
3. Managing Complex Pricing Structures
SAP Commerce Cloud is a highly convenient option for equipment manufacturers thanks to its impressively wide functionality. When selling commercial kitchen equipment, providing precise quotes is tough work. The pricing changes with each add-on, size adjustment, material option and much more.
SAP CPQ integration allows you to give customers exact quotes in real time. As they use your SAP product configurator to configure complex products, the price will change with each customization step.
For many business owners, price transparency is the pillar of a good purchase. In 2021, 80% of online purchases were abandoned in the cart.
One of the reasons is unexpected extra costs. With SAP product configuration, there aren't any unpleasant surprises at the checkout.
4. Adjusting Equipment Dimensions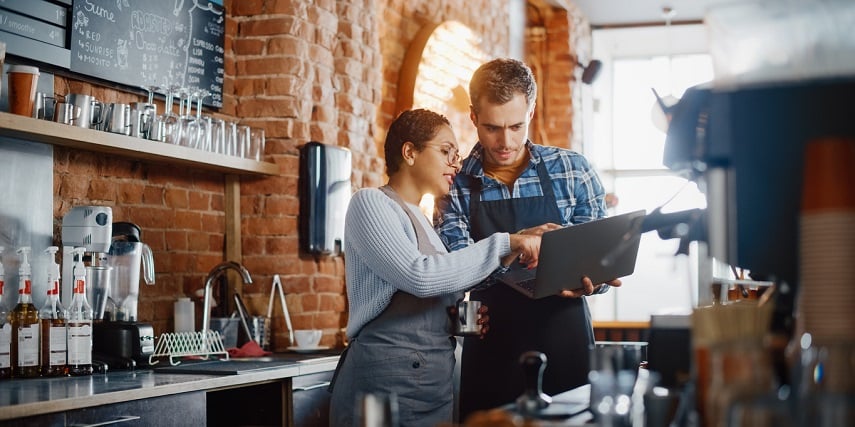 When it comes to the commercial kitchen equipment, size matters. Your potential buyers are limited by the dimensions of their kitchens. In many cases, their demands call for custom sizes. No matter how many product models you offer, the customer may not find the perfect option.
Also, even an experienced decision-maker can make a simple mistake when selecting kitchen equipment. This usually results in time-consuming returns and customer dissatisfaction.
With SAP product configuration functionality, the buyer can choose the right size out of the master data and create the commercial kitchen setup to suit their needs.
The configurator creates realistic models with the chosen characteristic values, helping the decision-maker visualize the final version.
5. Saving Money
When you are selling configurable products, you can save a substantial amount of money by allowing customers to design them personally.
Expensive and sizable kitchen equipment requires a serious investment. When the customer doesn't get what they want and initiates a complex return process, both parties suffer.
If you are using a configuration engine, then you can keep returns to a minimum.
By allowing the decision-maker to do what they do best – make decisions — you are delegating the responsibility. Also, the equipment they create personally is more likely to satisfy their needs.
Meanwhile, you don't have to spend money on manufacturing product models that may or may not be in demand.
6. Improving Customer Experience
About 73% of customers say that experience drives their purchasing decision. Also, 87% of buyers who have great experiences plan to make another purchase from the same company.
SAP product configuration creates a highly enjoyable, convenient and transparent experience for eCommerce buyers. Your target audience is likely to appreciate the ability to design the perfect product and skip the trial-and-error stage.
Equipment sales configuration doesn't just help solve the customer's pain points. It makes the process fun.
With 3D visuals and augmented reality options, an SAP configurator creates a pleasant experience for everyone involved in the design and purchase processes.
Click here to learn more about SAP product configuration.
7. Reducing the Sales Cycle
From restaurants and hotels to schools and hospitals, your target audience has serious decision-makers. These people are usually busy and don't have time to study your knowledge base or leaf through equipment catalogs.
SAP product configuration streamlines the sales cycle tremendously. Besides making it quick and easy for the consumer to select the right product, SAP integration allows you to drive the purchase through with guided selling.
As a bonus, almost the entire selling process is automated on the back end, allowing your sales teams to focus on other core tasks.
Drive Commercial Kitchen Equipment Selling With Threekit
Selling commercial kitchen equipment is a complex process that often needs tweaking. With SAP product configuration functionality, you are putting the equipment design into the customer's hands.
This versatile software allows buyers to create ideal products without your direct involvement. Top-notch user experience coupled with transparent pricing and sprinkled with a variety of choices speeds up the sales cycle and minimizes returns.
Threekit offers virtual photography, augmented reality and 3D visuals for your SAP Commerce Cloud. We can help you take full advantage of advanced configuration functionality today.
To learn more about SAP product configuration and the opportunities it can offer, contact our team today.