7 Brands Using Virtual Try-On Tech to Boost Sales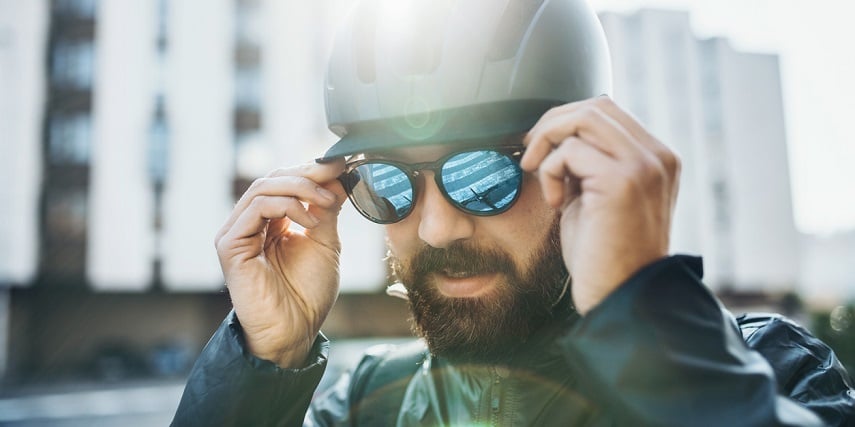 Virtual shopping isn't just an innovative way to buy products. It's an integral part of any consumer's life. The main downside of online shopping is the inability to try something on before buying. Without a solution like virtual try-on opportunities, companies risk higher return rates and lower customer satisfaction.
As technologies evolve, trying something on without leaving the house is becoming a reality. Consumers no longer have to make educated (or not so educated) guesses about what suits them. Innovative software can do it for them.
Many brands are already taking full advantage of virtual try-on technology to boost sales and reduce returns. Let's take a closer look.
What is a virtual try-on?
A virtual try-on involves using technology that helps customers try products by using devices equipped with a camera. The virtual mirror functionality allows consumers to visualize how a product (clothing, jewelry, makeup, glasses or shoes) looks on them before making a purchase.
The technology behind a virtual try-on is augmented reality (AR). The software layers images over the real-world photo or video via the consumer device's camera.
Today, over 60% of consumers prefer shopping in e-stores with AR technologies available. Meanwhile, 35% of e-shoppers say that augmented reality would make them shop online more often.
These solutions aren't just popular for online stores. Offline stores that can't allow physical interactions with products (e.g., makeup or contact lenses) have on-site kiosks that encourage customers to try something without actually touching it.
The key benefits of virtual try-on options include:
Lower return rates

Lower abandoned cart rates

Higher customer engagement rates

Higher product loyalty

Better personalization tactics

Cost-effectiveness (40% of consumers are willing to pay more for the ability to test products through AR tech before buying.)

No-contact product interactions (which is especially important during the COVID-19 pandemic)
While highly beneficial, virtual try-on technology still comes with several challenges. The key problem is the quality of software. If you are planning to implement virtual try-on for your e-store, then it's imperative that you choose top-notch technology. Here is how others have done it.
1. Sephora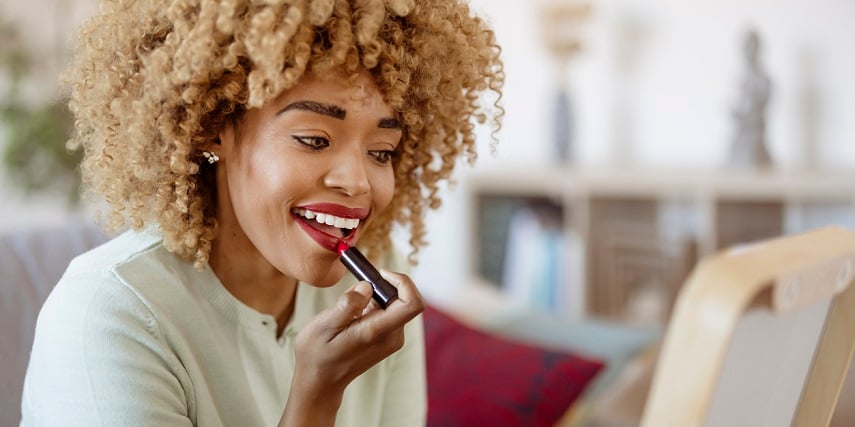 One of the key challenges of choosing makeup is the inability to try it on. Even with offline testers, many consumers end up being unhappy with the product when they get home.
Sephora implemented virtual try-on technology that scans the consumer image in selfie mode and figures out where the eyes and lips are. Then, it allows the user to try on lipstick, highlighter, eyeshadow colors and false eyelashes.
The company also installs in-store kiosks with the same technology to improve the on-site experience.
Virtual mirror tech allowed Sephora to boost sales during the COVID-19 pandemic and beyond, thanks to convenience, personalization and fun customer experiences.
2. Ray-Ban
Choosing eyewear online is one of the toughest tasks a consumer can face. Ray-Ban catered to its consumers' needs by providing a high-quality virtual try-on tool. The company uses face-mapping technology to create a fairly precise model of the consumer's face.
Then the user can experiment with different products and try on as many eyeglasses as they want before going to the checkout. Customers can also get eyeglass style advice for their unique face shape and pupillary distance (distance between the pupils).
From the popular Aviator model to blue light glasses, the consumers started buying more new glasses and stopped making as many returns.
3. Bailey Nielsen
Bailey Nielsen is an Australian eyewear retailer that sells prescription lenses, glasses and sunglasses. It initially struggled with high return rates and low online conversions due to its consumers' inability to choose the perfect frames online.
After implementing virtual try-on technology, Bailey Nielsen increased online sales in Australia by 400%. In Canada, the online sales for this retailer jumped up by 600%.
The company is taking full advantage of its success by building a new mobile app with high-quality try-on technology.
4. Baume & Mercier
This luxury watch brand risked losing the ability to attract customers during the pandemic. However, virtual try-on technology saved the day for this retailer. Since purchase decisions for luxury products aren't made lightly, virtual try-ons had to be seamless.
Baume & Mercier's Riviera Virtual Try-On System works through a mobile app. All a consumer has to do is choose a watch and point the mobile device to the wrist. The technology doesn't just "put" the watch on a person's wrist. It considers various elements, such as size, light and shadows.
5. Nike
Unlike other brands on this list, Nike isn't using top-notch AR technology for virtual try-ons. Instead, the brand allows the consumer to see how its bestsellers look on models who are the same size as the buyer.
While this may seem like a step back from the layered AR tech, the option works well. It helps increase online sales and reduce returns.
6. Wacoal
Wacoal did an excellent job addressing their audience's pain points. Its virtual try-on app scans the consumer's body to provide bra sizing advice. While bra-sizing apps aren't a novelty, this one focuses on seamless personalization.
Once the app scans the body and asks several questions, it reroutes the customer to the catalog and suggests the best-suited models.
The brand also implemented the try-on kiosks in offline stores. The conversion rate for new customers who tried the technology was 60%.
7. L'Oréal
Similar to Sephora, L'Oreal uses AR-driven virtual try-on tech to help consumers try makeup and hair products. This company's virtual try-on software provider collaborates with Meta (formerly known as Facebook).
It allows consumers to test their products while on Instagram and then make a purchase through Instagram Shopping. With 44% of consumers using Instagram to shop weekly, such a partnership is a significant advantage.
Boost sales with virtual try-on technology and Threekit
Virtual try-ons are reshaping the online buying process and providing new offline shopping opportunities. By implementing the right technologies, you can:
Boost sales

Retain customers

Personalize products

Stay ahead of the competition
Threekit offers a comprehensive set of tools to help you take full advantage of top-notch virtual try-tech. Get in touch for more information at any convenient time.