6 Ways Virtual Photography Helps Protect Your Business's Cash Flow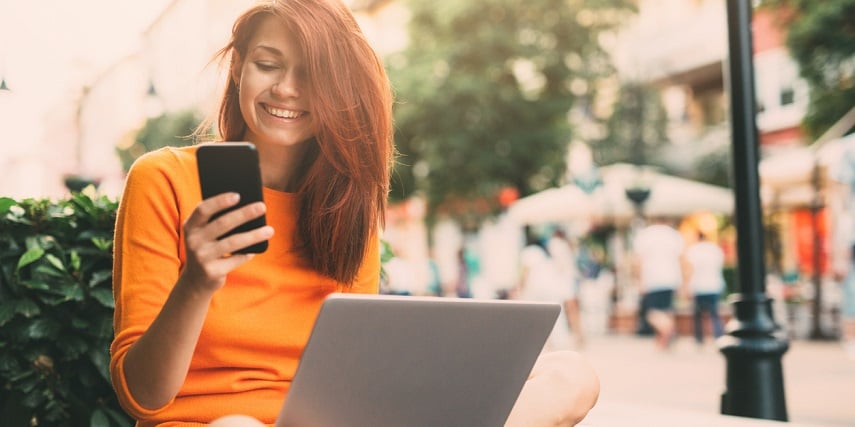 Virtual photography produces excellent visualizations for your eCommerce store. You'll get high-quality product images that pop with detail and 3D customization tools that make it easy for customers to buy exactly what they want.
Does this sound fancy and too expensive? Yes on the fancy aspect, but definitely not too expensive! In fact, virtual photography can help protect your business's cash flow.
How? Let's take a look.
6 Reasons to Switch to Virtual Photography
1. Lower photography costs with a virtual photoshoot
A traditional photoshoot can take a lot of time and cost a lot of money. You have to hire a photographer, rent studio space and equipment and pay graphic designers to photoshop the photos and incorporate them into your website.
After all that effort, you might not end up with enough angles of your product. Also, you might have to do everything over again when new product variations are released.
Do you redo the photoshoot so you can get the right images? That's just more money.
Virtual product photography is a better option. You don't need to hire a professional photographer. You get every angle you could possibly need.
The best part is, you can do this online — no photoshoot necessary. When those new product variations come through, it's simple to change the files and change the images on your site.
Our process is faster, results in higher quality, generates HDR images and requires fewer overhead costs.
Our statistics show that replacing traditional photography and professional photos with a virtual photoshoot that gives your customers a 3D model of your product reduces your photography costs by 90%. That's incredible!
2. Expect fewer product returns
You want to keep your customers satisfied, right? You wish they would be satisfied with the product every time they order.
But many times, you have to allow for returns.
Customers don't like dealing with the hassle of returns. You don't like paying for the extra shipping and restocking. The ideal option is to find a way to reduce product returns.
Virtual photography helps reduce returns by giving customers a more accurate visual of what they are buying. Photorealistic 3D models of your product are full of important details that could be lost in a shadow or a highlight in a traditional photograph.
Think of it this way: if you sell a coffee mug that has "Happy Birthday" written on the front and "You Old Geezer" written on the back, but you only show an image of the front, you can expect quite a few product returns!
Virtual product photographs give customers a 360-degree view of your product, giving them much more buying confidence. They can also zoom in on the aspect of the product they are interested in. Plus, when their purchase arrives, they will open up their box and be delighted that they received exactly what they ordered.
3. Charge more for customized products
Customers expect to pay more for a product they can customize in real time. We have noticed that online shoppers will pay 20% more for customized products. It's one thing to sell a shirt in five different sizes. It's quite another thing to sell a shirt in five sizes, six colors and three different sleeve lengths, each with custom graphic add-ons or embroidery.
Our Virtual Photographer makes it simple to give your customers options right on your eCommerce site. They can click on an option and see a high-resolution image of the shirt in their chosen color and with their chosen sleeve length. Then they can add custom features.
You can charge more for the shirt because you have made your customer's shopping experience more exciting and personalized.
Click here to learn more about virtual photography.
4. Great visuals attract mobile shoppers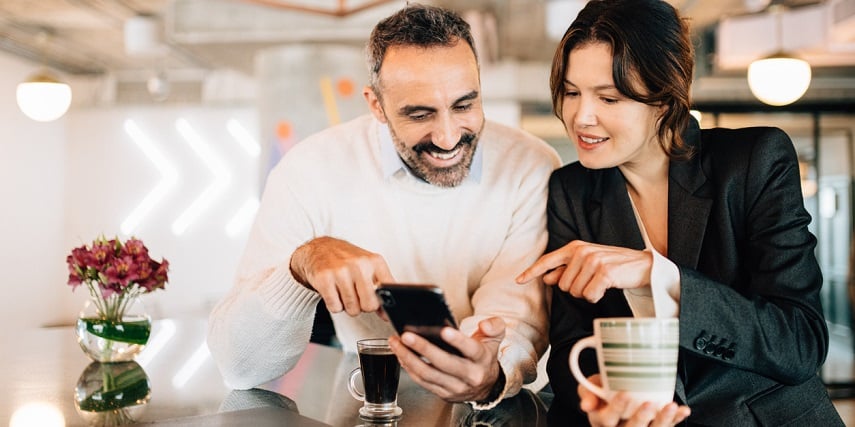 In the real world, people are using their mobile devices for online shopping. Consumers can't put down their mobile devices, and it is changing their shopping habits.
You need to make your eCommerce store mobile-friendly, and the best way to do that is to give your customers lots of high-quality images that won't take long to load.
Virtual product photography images are pre-rendered for quick page load times.
The end result? Your customers will be more likely to stay on your site because they get near-instant gratification when they want a closer view of your product.
Our economy has become a visual economy, focused more on images than on words. Use this to your advantage.
Fill your eCommerce site and your social media with beautiful visualizations of your products. Visitors will enjoy virtual images just as much as (or even more than) real-world photography.
5. Increase customer engagement
Customer engagement goes hand-in-hand with the interactive 3D imagery that is possible with virtual photography. Customers love to make things look exactly the way they want them to look. Clicking on various options to customize a shoe is enjoyable. It gives the customer the desire to own that product. After all, you can't dream about something you can't see!
6. Reduce risk on new products
Here's something you might not have considered. When you try selling a new product, you need to stock it, get pictures of it and spend a lot of money on it before you even know if it will sell. That's a pretty big risk that you might not be willing to make.
On the other hand, you may be one of the business leaders who already have great new products to sell, but they don't have a great plan on how to sell them.
Virtual photography cuts back on the risk and gives you a way forward. You don't need to hire a professional photographer to take a photoshoot of the actual item. Instead, you use a digital file to create the 3D photorealistic image.
You can put a product image on your website without actually stocking it! The first time it sells, you can stock up on the new product. If it doesn't sell, then you didn't waste much time or money on it.
Get Started With Virtual Photography Today
Want to step up your eCommerce business without forking out too much cash? Then Threekit's Virtual Photographer™ is here for you. We give you the edge with photorealistic product images that are cost-effective.
Contact us to get started with a personalized demo. Our representatives will help you fully understand all the benefits you can receive from our online virtual photographer.