6 Tactics for Making Your Product Customizer More Fun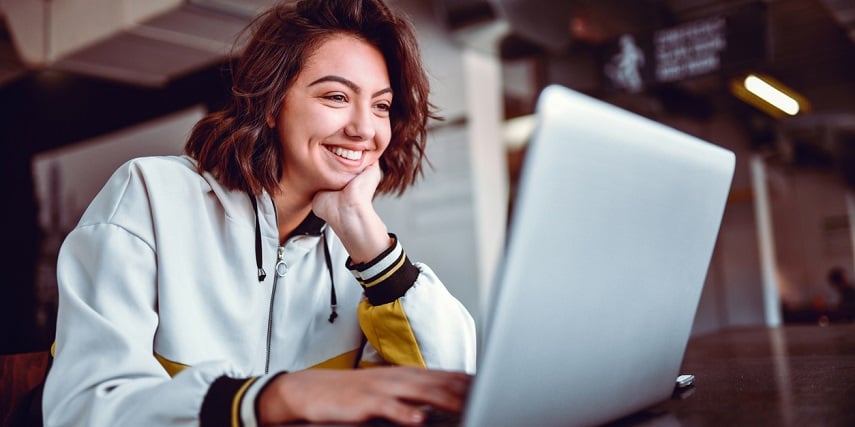 You have a great product customizer for your brand. It helps keep customers on your website. It also offers them the ability to get a visual look at exactly what they're buying when they connect with your brand. However, it's not as much fun as you were hoping for. Customers use it when necessary, but they don't seem to be engaged with it.
Do you want to make your product customizer more fun? Try some of these great ideas.
1. Offer Options for User-Generated Content
If you're offering a customized product that incorporates designs of any kind, make sure you're providing customers with the freedom to upload and create their own designs. Chances are that customers will, at some point, have their own unique ideas concerning what they want, including these options:
Customers want to create their own graphics for a t-shirt design, purse, or poster.

They want to design their own color scheme.

They have an idea for a product option that your existing software doesn't support automatically.
If you want to increase engagement among your users, allow them to upload their own ideas as they play with their customizable products. You may even want to give your users the option to choose to submit their graphics to your clipart library. Then they can be used in future designs. Many of your most loyal and creative users will love the idea of others using their content.
2. Help Users Picture Your Items in Their Space
Many of today's most popular ecommerce sites allow users to put items in their existing space. Augmented reality engines let them see exactly where new items will fit in their current space. If you're offering customized furniture, that may mean allowing them to place that real-time image in their room.
Alternatively, suppose you're offering clothing, glasses, or makeup options. In that case, you may want to allow users to upload their own faces to get a better look at how that design will look on them specifically as they experiment with product customization.
After all, users don't just want to see the product. They want to see how the product will work for them! Allowing them to bring the product image to their space makes it easier for them to picture it more clearly. It will also allow for a great deal more imagination and fun as users experiment with the available options.
They may even find themselves using your customizer like a filter as they put together different augmented reality options. They may end up falling in love with your products and choosing to make a purchase as a result, even when they started out customizing a product just for fun.
See how both a product customizer from Threekit and AR functionality can increase user engagement.
3. Offer Templates
Sure, users want a customized option that allows their imagination to run wild or lets them modify the product to their specific needs. At the same time, however, many users are looking for a relatively simple experience. So they may quickly grow frustrated if your product customizer won't immediately adhere to their desires or fit into that space the way they're imagining it.
To make the experience easier (and therefore more fun) for your users, consider offering templates. Users do not necessarily have to go with your exact template. But they can experiment with those templates and options much more easily than they can build their own from scratch.
4. Provide Suggestions (And Utilize Your Business's Branding and Personality as Part of the Voice)
You may want to provide suggestions and feedback for users as part of your product customizer tool. For example, if they've chosen one specific feature, they might benefit from another one. Alternatively, you might want to offer suggestions about standard options, dimensions, or choices, like:
"X is our most popular color!"

"The most popular measurements are Y by Z!"

"You can reduce your cost by X amount by adding these changes to your product!"
This doesn't just minimize frustration or contact with your customer support team. It can also give users a better idea of what they can expect in terms of pricing, all directly from your Shopify store or other ecommerce platforms.
Also, you can offer a dropdown menu or invite customers to click checkboxes as they work their way through the product page and explore what customization options you have to offer.
You can even suggest bulk actions, which customers can easily click through as they experiment with the ideal customized product for their needs. Conditional logic parameters can also help guide customers to the right choices for their needs, whether they conduct their own file uploads or work to configure settings based on your predesigned templates.
As you create those suggestions, however, you should maintain your usual brand voice. Your brand has its own unique personality and style. It's the style you use most often to communicate with your customers. Why not utilize it as part of your product customizer? As you have suggestions pop up, make sure they're in your usual fun, sassy, or exciting tone of voice.
Users will enjoy interacting with your suggestions and your customizer. A friendly tone with helpful advice may make them more likely to take your suggestions.
5. Include Some Fun, Unique Examples
Have your in-house product designer create a few options on the backend. Then invite users to take a look at some of your own examples. While some of those may include practical options that will allow users to see what your products might look like in the real world, others may be outlandish, unique, or simply funny.
Those examples serve as a creative launch point for customers who are ready to create their own products — some of which might be outlandish and unique on their own. They can also encourage customers to use your customizer for a variety of reasons that go beyond simply creating their own product.
These unique examples can also give customers a better idea of your overall product functionality. You already have a great app in your online store. Now, you want to let customers see exactly what's possible. Those product design examples can also be the stepping stone customers need to encourage them to download your product customizer app, whether for iOS, Shopify, or another platform — especially if you offer free installation and great product preview to help provide the incentive they need.
6. Allow Users to Share Their Creations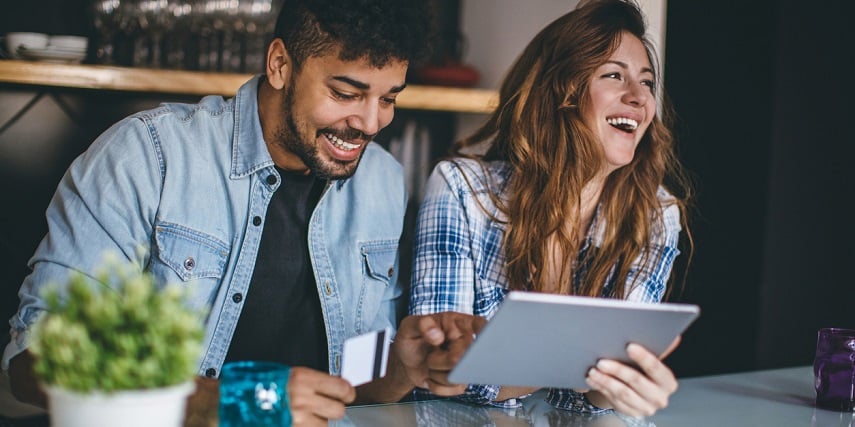 Let's face it: your product configurator is not just going to be used for creating specific products that users intend to buy, especially if you incorporate these fun and exciting elements. Some of the creations will be funny. Some of them will be designed to fit fandoms or themes. Others may become the basis of memes or jokes.
You don't want your customers to hide those fun and exciting creations or forget about them. So as you're encouraging them to make the most out of their custom products, you should also allow them the option to share their creations. Offer options to download their finished images or to share them on social media. Invite them to share them on your platforms. Sometimes, you may even want to encourage your users to share their creations in your own campaigns or contests.
The more they share, the more attention they will bring to your website. Also, the greater the likelihood that others will use your product customizer in the future.
Do you want to make the most of your product customizer, including making it more fun for your users? Contact us today to learn more about how we can help design the ideal product customizer for your needs.