6 Benefits of Using a 360 Product Viewer to Create Product Page Videos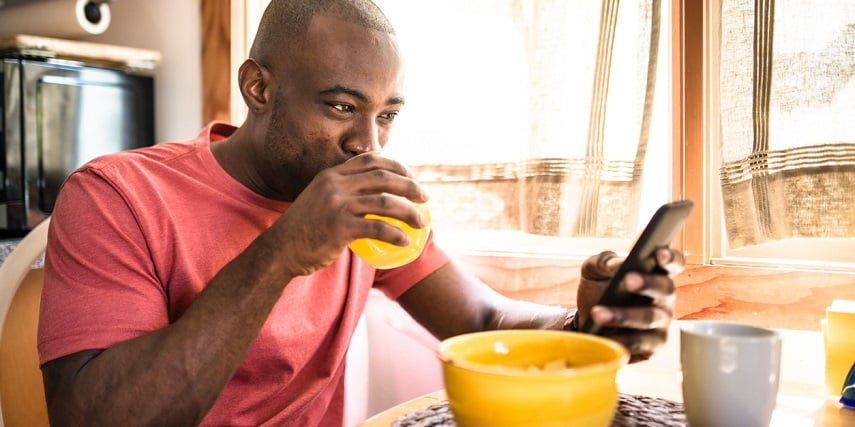 Looking for a way to revamp your product pages and drive more sales for your eCommerce business? A 360 product viewer and product page videos can help you showcase your products in a whole new way that truly connects with shoppers.
By producing and showing a 360-degree view of your products, you can effectively impress new and existing customers with accurate representations of your entire inventory.
Consider the fact that 71% of shoppers prefer video to other types of marketing content, including static product images. While many marketers may use video to promote their business and products, many also neglect to include engaging videos on their product pages.
This means that using videos with 360-degree product views can help you stand apart from less savvy competitors with a uniquely appealing feature.
If you're still unsure why you should include videos on your product pages, here are some of the key benefits of creating these videos using a 360 product viewer.
1. Increase Visitor Engagement
When shopping online, many consumers want to see something that stands out and attracts their attention. You can easily achieve this with a 360 product viewer video that shows your product from every angle using photorealistic 3D models.
A video essentially allows consumers to see another person handle the product when they're otherwise unable to interact with it. If your product viewer is interactive, you can then enable people to control the 3D product visualization with the video bringing this capability to their attention.
2. Effectively Demonstrate Your Products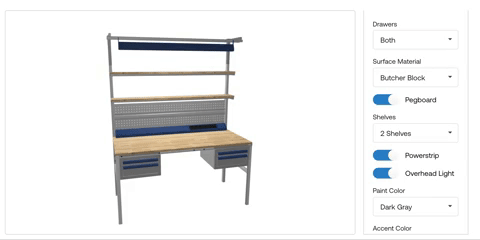 In-person product demos allow you to discuss your products and their features. But a virtual demo using a 360-degree product video is potentially just as helpful.
With a video on your product pages, you can show off how your products appear. You can even highlight certain features in your videos that potential customers will love. In turn, you'll be able to drive more sales through effective demos.
3. Present Information in a More Digestible Way
Nobody likes reading through long product descriptions that list all of the different features when they could see those products and features for themselves.
With the help of engaging product page videos featuring in-depth 3D images with a 360-degree product viewer, you can provide information in a purely visual form that's instantly understood and digested. People are more likely to comprehend and even share your products if you can present them in an effective video format. Even a 5-second GIF can support hundreds of words of content.
4. Reduce Doubt Among Shoppers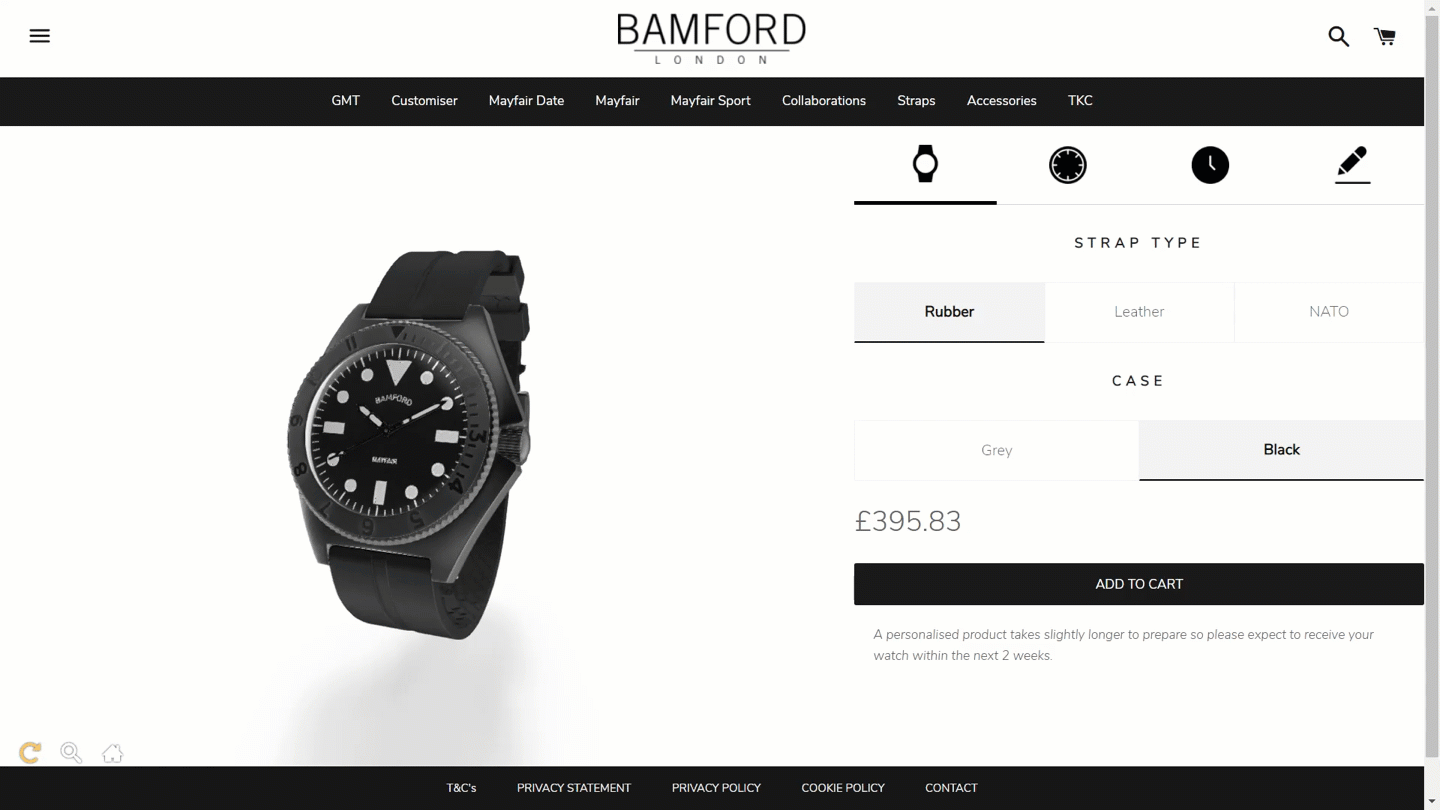 One of the main reasons why shoppers abandon their purchases and turn away from eCommerce businesses is doubt about how a product will appear and perform.
But when product page videos show in-depth product views that highlight features and overall functionality, consumers are far more likely to complete their purchases. They'll be able to see how the product looks without the need to physically touch it, further removing doubt that limited product images might otherwise leave.
Click here to see how Threekit's 360 product viewer can effectively remove doubt from the buying process.
5. See Fewer Product Returns
Product returns are a particularly big problem for many online retailers. The return rate for store-bought products is around 8%. But the rate for eCommerce websites is a staggering 25%.
Product returns are not only time-consuming for businesses. They're also costly, especially for custom products that you may not be able to resell later.
Businesses need to cover the costs of shipping the product two ways. Also, they'll lose a customer that's not likely to come back after an unpleasant experience.
Traditional product photography and images can only capture products to a limited extent. Even with as many as five to eight photos, customers may still expect something different from what they get.
By using a product page video, virtual photography, and a 360 product viewer, shoppers will get a better sense of how products will look and feel. This helps them know what they're getting before making the final purchase. In turn, you'll be able to see even higher ROI with product videos through reduced returns.
6. Use Your Videos Outside of Product Pages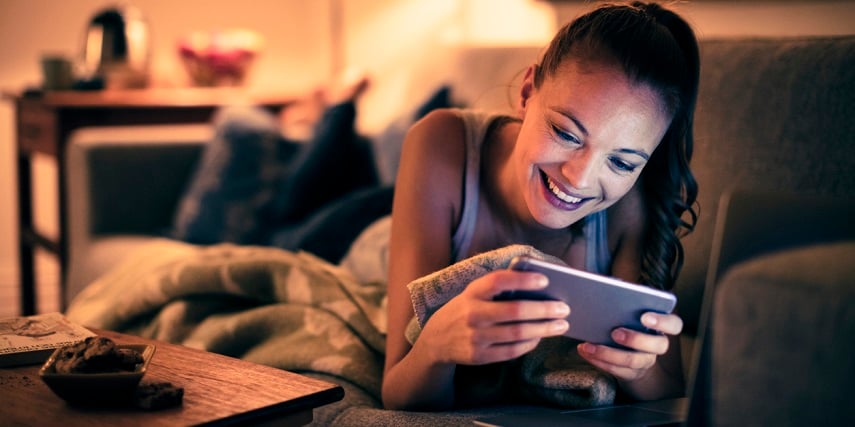 Product page videos with a 360 product viewer are great to have for engaging shoppers and boosting sales. But you can get even more from your videos by using them on different platforms.
Using your 360-degree product viewer, you can create explainer videos that you can post on YouTube. You can also create brief animated GIFs and video embeds in emails that can increase click-through rates by over 200%.
You can also use videos to highlight the capabilities of a 3D product configurator for customizable products on your website. Make the tool even more user-friendly by guiding people through the customization process.
If you want to drive social media engagement, a 360 product view video can be the key to connecting with these users. If your videos are engaging and valuable to customers, they can serve as a digital asset for marketing. People like sharing good, interactive content across multiple platforms.
Create Top-Quality Product Page Videos with Threekit's 360 Product Viewer
By enhancing your eCommerce website with a 360 product viewer and brief videos, you can significantly improve your product page performance. You'll be able to:
Increase engagement

Remove doubt from the buying process

Inform shoppers without relying on a few basic photos and a long text description
However, you need to find the right solution to help you achieve this.
With the help of Threekit's innovative 360 product viewer, you can produce unique product page videos with 3D models of your products and show each item from every angle. Additionally, you can use our 360 product viewer to offer customers a new level of interactivity. Allow customers to spin images and easily configure products to their liking.
You can even bring your product visualizations into the real world by offering an augmented reality (AR) experience. Using an AR API, you could go beyond on-page product spins and zooming; customers can use iPhones and other mobile devices to project products in physical space.
Our 360 image viewer is compatible with a majority of eCommerce platforms, including Shopify, Magento, WooCommerce, BigCommerce, and more. As a result, you can enjoy a seamless integration with your existing eCommerce experience. If you want to learn about all of our 360 product viewer's capabilities and get started on a unique solution for your business, reach out to us today.