5 Ways Augmented Reality in eCommerce Increases Customer Loyalty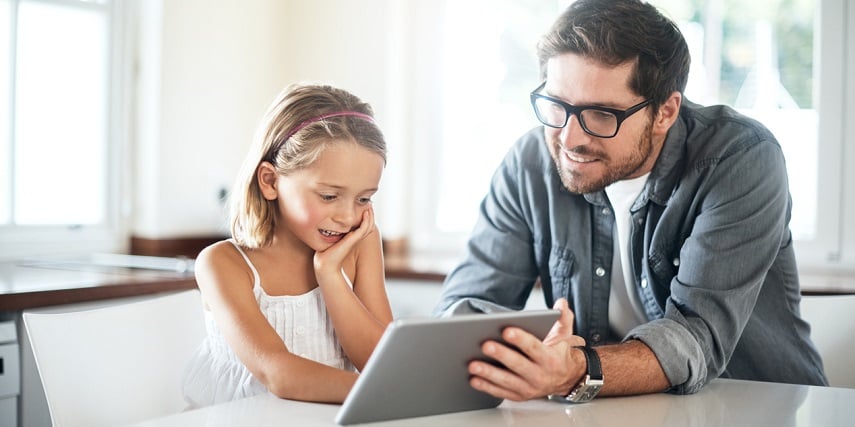 One disadvantage of shopping online is that you have to rely on the pictures the eCommerce store provides to understand what their product looks like. It's not like with physical retailers such as Ikea, where you can actually see the item you intend to buy.
But what if there was a way to let consumers shop online and understand how the product looks and feels in a way that surpasses the brick-and-mortar store experience? There is, with the innovative technology of augmented reality in eCommerce.
Augmented reality, or AR, is the use of cutting-edge technology to superimpose images onto our physical world. Using augmented reality and virtual reality for your eCommerce store lets your customers get a 360-degree view of your product.
Creating this experience will also help bolster brand loyalty among your audience.
According to HubSpot, one home interior design company conducted a study and found that their use of AR made their customers 11 times more likely to make a purchase. It also kept those customers in their app 2.7 times longer than in others.
It's a valuable tool in your quest to win and retain customers online.
Here are five ways that augmented reality in eCommerce increases customer loyalty.
1. Augmented Reality Puts the Customer in the Driver's Seat
Your eCommerce business prides itself on your ability to provide responsive, supportive customer service. But sometimes, empowering your customer to act on their own is a powerful action to take.
Augmented reality in eCommerce creates a virtual showroom in which the customer can give themselves a self-guided tour of the product. From the customer's perspective, this is a great thing.
71% of consumers say they would shop more often if they used augmented reality. However, 52% of retailers report not being prepared to integrate it into their eCommerce websites.
That means, even if your competitors aren't ready to meet this demand, there's an audience out there starving to use this technology to recreate the experience of a physical store. You're giving them the functionality of a traditional shopping user experience from wherever they are, whether they're using a computer or mobile device.
It's simple. It can help them feel as if they're the ones driving the interaction. It also gives them the information they need to make the purchase.
2. Give the Customer a Better, More Informed View of What They're Purchasing
One study found that while 75% of Gen Z shoppers prefer eCommerce, 65% of those shoppers also want to "touch and feel" the items they buy before committing to a purchase.
Obviously, that's harder to do online. But eCommerce retailers who can bring this ability to the online shopping experience will fare much better with customers who want to get more information on what they're buying.
AR does this for them in a way that optimizes the customer experience.
It allows the customer to feel like they're right there with the product, getting a comprehensive view of what to expect. While most online stores offer static, boring 2D images, an AR app offers an immersive experience you can't get on Amazon.
3. Your Customers Can Customize Their Own One-of-a-Kind Items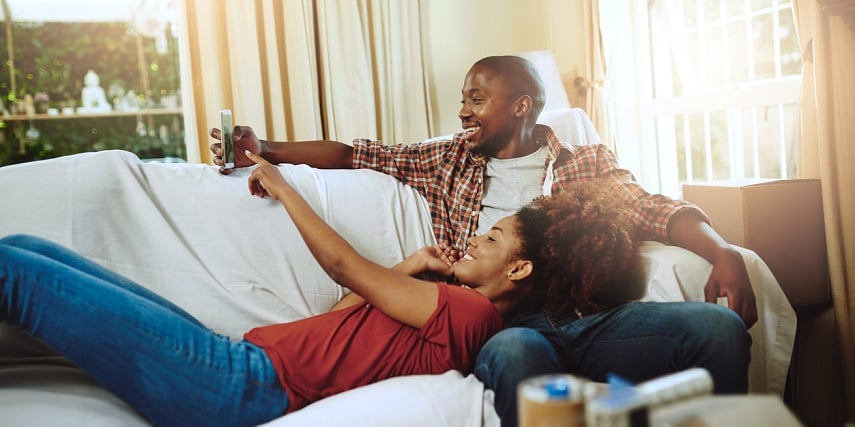 One of the greatest benefits of using augmented reality technology is the advanced customization capabilities it gives users. The augmented reality experience turns a regular customer into a product designer.
AR technology can appeal to a wide variety of customers. Maybe your audience consists of people looking to custom design their own t-shirts or hats. Perhaps you're targeting manufacturers looking to mass-produce their own custom-made machinery or devices.
Either way, the AR experience can increase online sales and customer retention. Using visualization, you'll enable your customers to build the precise product they want from you.
Having that capability makes them more likely to make a positive purchase decision, followed by returning to you in the future for repeat business.
In the eCommerce industry, only the most adaptable survive. With AR, you can better meet the specific needs of your customers, satisfying them and increasing the chances they will remain loyal.
Click here to learn more about how our tools are built to provide augmented reality in eCommerce.
4. Allow Your Audience to Customize Different Versions of the Same Product
Customization is a wonderful aspect of augmented reality in eCommerce. But there's another benefit of customization that acts as good news for online retailers:
It allows your customers to create different versions of the same product.
If your customers enjoy one version of your product, what better way to build brand loyalty than by giving them the option to create more variations on the same item they love?
This is the kind of perk you can build into your marketing campaigns on social media. Let's say you offer a dress or suit your customers can't get enough of. Promoting the possibility of them getting more of what they love in different colors or styles will keep them coming back.
It also promotes interchangeability in your offerings. If you have products with multiple features, they can then plug and play different versions of the product with multiple combinations.
AR helps you do this with your product configurator. Enabling your customers to have multiple versions of your product will keep them returning to see how they can top what they came away with on their last visit.
5. It's Fun to Use
You have to consider that when online shoppers come to your eCommerce store, they're trying to get the most value for their money. They also want to come away with the best product possible that provides a solution for whatever need they're addressing.
While all that is true, don't discount the value of making the shopping experience fun.
Customers want to engage and interact with brands that give them a joyful experience while shopping. AR gives them...
...an easy-to-use interface

...customization options that let them mix and match different product features to build exactly what they want

...an interactive format that showcases what they're creating with photorealistic images
All of these components add up to one word: fun.
Every time your customer enters your online store, AR ensures they're going to enjoy their time there. Whether they're on their iPhones or in their living room, you're allowing them to browse, sample, and experiment in real time.
Interested in finding out more about how augmented reality in eCommerce can take your store to the next level? We want to hear from you. For more on how Threekit's AR/VR solutions can help, reach out to us today.