5 Tricky Products to Sell Online (And How a 3D Customizer Can Help)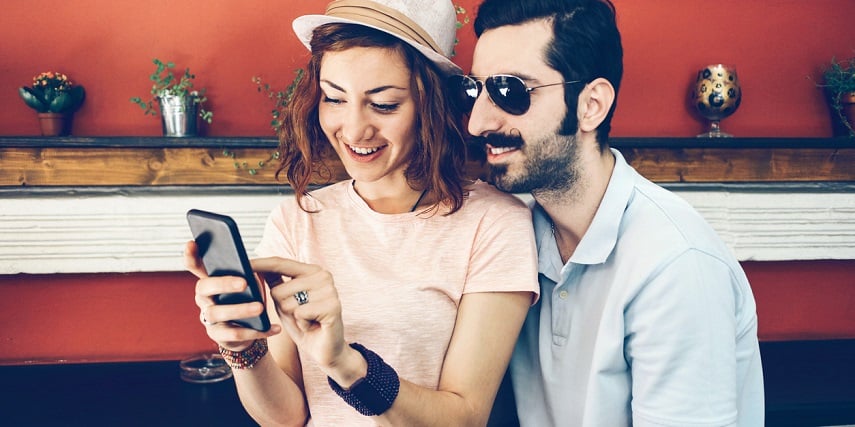 No matter what kind of product you're selling, eCommerce is challenging. For many products, it gets a lot easier when you have a tool as powerful as a 3D customizer as part of your digital presence.
While plenty of products can be tricky to sell online, having a 3D customizer in your corner will do wonders to help your customers overcome their doubts about purchasing from you.
A 3D customizer empowers your customers with the functionality of a product configurator, allowing them to mix and match features for a variety of products. It also employs cutting-edge technologies like virtual photography and augmented reality to get a clearer view of a custom product.
How a 3D Customizer Can Turn These Hard Sells Into Online Best-Sellers
Let's take a closer look at several products that can be tough to sell online — but get a lot easier to sell with the benefit of a 3D customizer.
1. Office furniture
There's never been a more challenging time to sell office furniture. A new era is emerging in the workplace, and for office furniture manufacturers, it's never been more crucial to offer companies furniture they'll love.
Whether it's appealing to businesses or the work-from-home crowd (which is growing every day), convincing potential customers to buy from you is no small feat. You can use customizer apps with a 3D configurator to help with this.
Imagine having the capability to stage your products in the chosen office setting of your customer. You can use augmented reality to let them see how it will look in their own environment.
You can create 3D designs of the furniture, enabling businesses or remote workers to get a better idea of what the furniture looks like before buying with the help of virtual reality and photorealistic images.
Office furniture is typically a big purchase for many customers, and they have a lot of options. With a 3D customizer, you can differentiate yourself from your competition.
Click here to learn more about our 3D customizer.
2. Home furniture
Think about the process of buying a couch. Customers often like in-person shopping so they can get a better feel for the couch's look and dimensions.
That makes selling furniture like a sofa difficult to do online. But what would happen if your customer had the ability to create the perfect couch for them?
With a 3D customizer, they can do just that. They can create a 3D rendering, substituting features like color and size until they get all the perfect specifications they'd like to see.
They can also upload pictures of their own home to see how it will look there. This type of visualization is a powerful tool to help move them from being a prospect to being a customer.
3. Jewelry
It's hard to think of an item that customers want to get right on the first shot like they do with jewelry.
Buying jewelry requires the ultimate customer experience. They're looking for the perfect piece for their cherished loved ones. So it's on the vendor to ensure the buying experience goes smoothly.
Jewelry customers often know exactly what they're looking for in terms of features. That's why using a 3D customizer makes the process that much simpler.
Forget the hours of looking at different pieces in a jewelry store. With a product customizer, they become their own salesman.
In real time, the customer can create their own perfect piece of jewelry, customizing the features they'd like to see until they have the absolute perfect item.
Product customization is a beneficial practice for countless products, but it's particularly well-suited for jewelry buyers. Is there a type of product that calls more strongly for customization?
4. Luggage
Buying luggage online is another item that's fraught with complications. Travelers often need custom-made luggage for one reason or another.
Perhaps they fly often and need something that meets TSA requirements. Maybe they travel with a specific item that requires a normal piece of luggage that is modified in a certain unique way.
Whatever the customization that is needed, a 3D customizer can help with custom luggage building. Customers can plug in the features they need most.
Not every advantage of the 3D customizer comes down to practicality, either. For many people, luggage can be a designer item.
A product configurator allows customers to experiment with different colors or styles — whatever fits their tastes. They can create their own 3D model and get a great look at the tailor-made item they've built, as well.
5. Clothing
Certainly, someone looking to buy a men's suit can purchase it off the rack. But they may then miss out on getting the perfect fit or look.
That means they may want to go to a tailor. In a time when online shopping is gaining in popularity, however, it's up to eCommerce retailers to recreate the experience of buying in a store from the comfort of a person's home.
Enter the 3D customizer. Customers can create their own suit, adding custom measurements and other accessories as they see fit.
This doesn't just apply to men's suits, of course — that's just one example. Suits for women, dresses or other custom-made items can also be created with the 3D customizer.
Online retailers can often struggle with unhappy customers who pay for one thing and end up receiving another. With the 3D customizer, they're telling you right up front exactly what they want.
This enhanced communication between customer and vendor decreases the risk that the customer is left unsatisfied. They serve as their own clothing designer, partnering with you to create a one-of-a-kind look.
Giving them that power increases the chances they'll be happy with their finished product.
Do you sell one of the products on this list, or possibly another that would also be helped with the aid of a 3D customizer? Why not work with a team that can help you implement it into your digital store?
At Threekit, we're experts when it comes to setting up and getting the most out of a 3D customizer. No matter what you sell, the odds are good your eCommerce store will benefit from the use of one.
So what are you waiting for? Get started by reaching out to us today.