5 Signs You Should Switch From 2D Photography to a 3D Configurator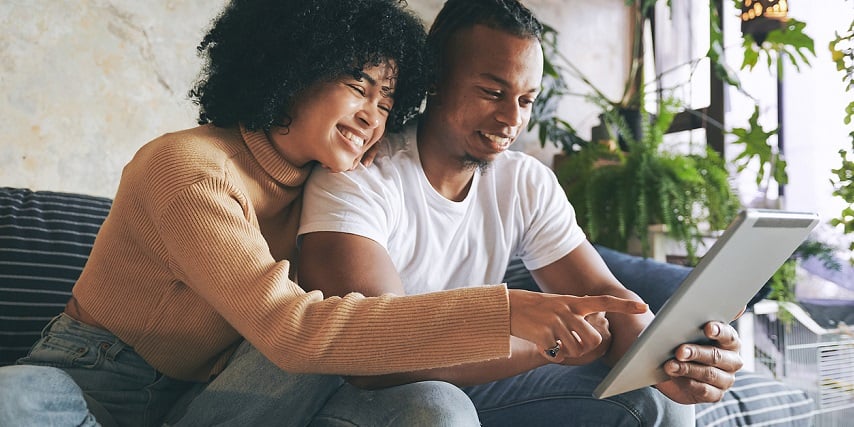 Many businesses still use 2D photographs of their products to showcase them on eCommerce platforms. But a growing number of them see the advantages of 3D product configurators. Do you want to give customers a fresh new way to browse your catalog and view products before buying? A 3D configurator can be the key to engaging prospects and boosting sales for online stores. Using a high-quality configurator, combined with new technologies like augmented reality (AR) and virtual reality (VR) headsets, you can wow your customers and stay ahead of competitors.
There are many reasons for online retailers to implement a 3D shopping experience and move away from flat and simple 2D photos. The following are some of the most compelling arguments for making the switch on your eCommerce sites.
1. Your Competitors Are Already Using 3D Configurators
When taking a look at competitors' sites, you might notice that they're using 3D configurators in lieu of basic product photos. Recent data suggests they might be connecting with more customers with this simple switch. According to a recent Harris Poll, around 66% of people stated that they would be more willing to shop on a website with 3D and AR images instead of 2D. This means that if your competitors feature these tools and you don't, potential customers may turn to them instead — regardless of whether you offer better products.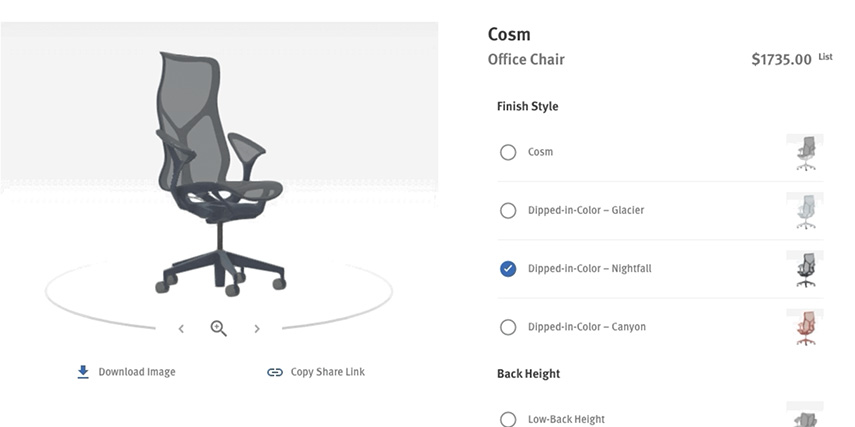 Even if your competitors aren't currently implementing 3D configurators, using them can be crucial for getting and staying ahead of the competition. If you can innovate with an interactive configurator, you'll be able to take attention away from competitors that offer less immersive experiences.
2. User Engagement Is Higher
With improved customization capabilities for eCommerce stores, brands have the chance to provide a unique online shopping experience that's exciting. If you provide people with plenty of opportunities to customize different product features such as colors, materials, and finishes, you'll be able to drive engagement.
Using a 3D product configuration tool enables them to spend some time creating the ideal product. That means people will stay on your website longer. In turn, this can help you get the most from your marketing campaigns by keeping people on your site after they see an initial ad.
To further drive engagement, you can integrate an AR feature that provides prospects with an engaging AR experience. Through the use of an AR app on mobile devices, people can see what products would look like in real life by using detailed 3D models and photorealistic representations of your products. This essentially replicates the experience they could have when visiting a brick-and-mortar store to see the product in person.
Keep in mind that increased engagement translates to increased sales and fewer abandoned shopping carts. Product customization creates engaging customer experiences. The Harris Poll found that a majority of shoppers are drawn to sites with 3D and AR product images. The same poll found that 60% of people are more willing to purchase a product when it's shown in 3D or AR. Another 42% of participants stated that they're willing to pay more for products that they could see in these formats.
So, if you want to boost conversion rates with ease, a 3D configurator can be instrumental.
Learn more about how 3D configurators work today.
3. It's Easy to Make the Transition
Suppose that a company offers highly customizable products but relies on 2D photos. It takes a lot of time and effort to put all of those images together. Depending on the number of custom features, photographers would need to capture thousands of images.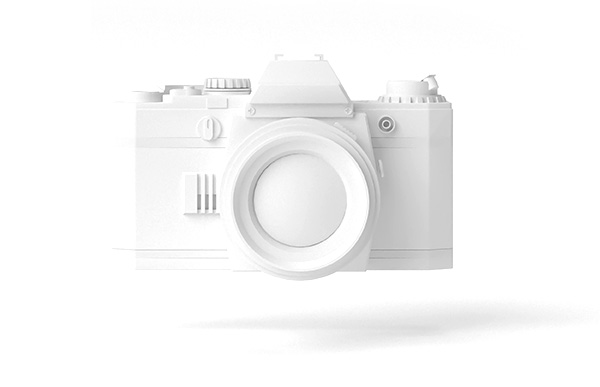 Each set would need to capture combinations of attributes ranging from different colors to different sizes. This can be cumbersome for businesses. It can also significantly slow down an eCommerce website when a webpage needs to load a large number of images. Slow loading times can then cause people to leave your website.
With professionals and state-of-the-art software, you can easily capture products. You can also include thousands of configuration possibilities within a single platform. This keeps the transition smooth and efficient, culminating in a store experience that truly connects with potential customers. If you already have CAD files, it's a breeze to configure your products into 3D assets and make your new product catalogs go live.
4. Your Sales Teams Can Benefit
In addition to providing your customers with an unparalleled shopping experience, a 3D configurator can equip sales teams with engaging resources and product details. Salespeople can use configurators to drastically increase sales.
For example, when prospective customers visit a physical store, your sales staff could use a configurator to show them how a custom product would look by using AR technology or virtual reality features. Additionally, they could show the customer the real-time price based on the features added.
This eliminates the need for a complex process involving collaborative design teams and documentation to close a deal. Instead, sales staff can eliminate doubt in the customer. Your site can show them their custom configuration — along with accurate pricing — without any extra help.
Some product configurators on Shopify or other platforms could even ask for certain contact information, generating more leads for salespeople to follow up on later.
5. 3D Configurators Keep eCommerce Brands Responsive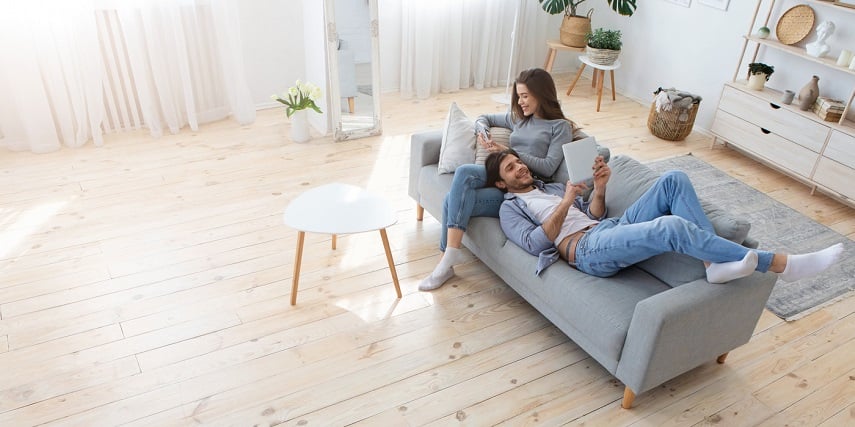 In the eCommerce industry, it's necessary to adapt to new innovations and trends as they come. Otherwise, startups or even more established eCommerce businesses can easily fall behind the competition. A 3D configurator could be integral to facilitating brand agility and responsiveness in a couple of ways:
Using in-depth, interactive 3D models, companies can easily make alterations and modify features as consumer demands change.

Businesses can even use configurators to experiment and A/B test certain changes. This step will help you make sure these changes are what customers want before permanently implementing them.
Doing any of this would require much more time and energy with 2D configurators, which small businesses may not have.
Integrate a 3D Configurator Into Your eCommerce Experience Today
If you want to gain a competitive edge, drive engagement, and generally make the sales process easier for your business, a 3D configurator can be an invaluable asset. With the help of a 3D configurator, you can give customers and sales teams the perfect experience. To learn more about our 3D configurator, click here.
Threekit is here to help you create new resources for product visualization and interaction. For more information about how our innovative configurator software can drive your success, get in touch with us today.