5 Reasons Why Furniture Stores Need a 360-Degree Product Viewer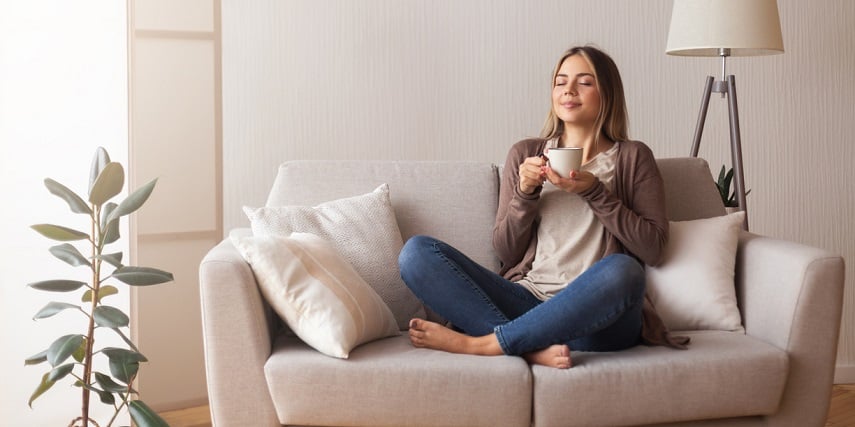 When shoppers look for furniture online, they want to be absolutely certain of what they're getting. One tool that can effectively achieve this is a 360 product viewer for product images.
Furniture is often both costly and bulky, making these products more of a commitment than other online purchases. This is why it's necessary for furniture retailers to do what they can to optimize the eCommerce experience and help persuade online customers to make a purchase.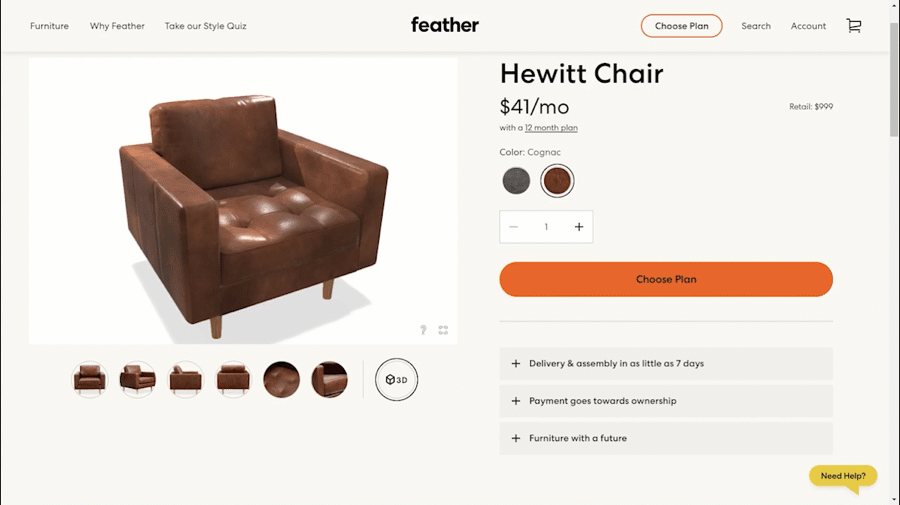 By integrating a 3D product configurator on their eCommerce websites, furniture stores can drive more customer engagement and ultimately increase sales. Consider these benefits of adding a 360 product viewer as a digital asset for your business.
1. Save Money, Time, and Energy With Virtual Product Photography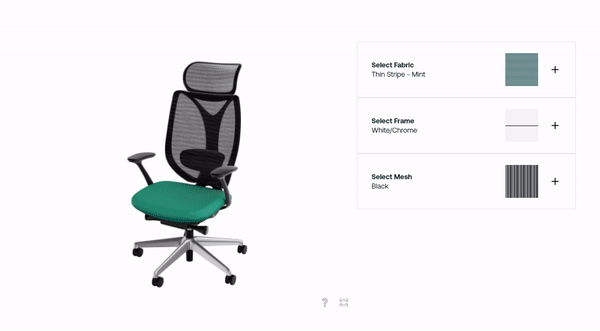 To create a 360 product viewer for furniture, virtual photography is used to capture each piece of furniture. Unlike traditional photography, you won't need to figure out the photoshoot logistics for your products.
Traditional photography involves gathering your inventory and shipping it for a professional photoshoot. You'll need to set up scenery and props along with high-end photography equipment. Additionally, you would need to hire a professional photographer.
Using innovative software and cameras, you can easily create a 360 product viewer with virtual photography and 3D models. In the process, you'll avoid the pains of a conventional product photoshoot, saving more time and money that you can spend on growing your business instead.
2. Increase Furniture Sales With High-Quality 360-Degree Product Views
When customers can view furniture from every angle, they're likely to be more confident in the purchase before buying. However, this applies to many businesses beyond the furniture industry.
Studies have revealed that customers are far more likely to trust a vendor the more they can interact with product images, which includes rotation and zooming capabilities. If customers can see how the product would look, including every feature and every detail, they'll experience less doubt as they begin the checkout process. So if you sell home decor and accessories along with furniture, a 360 product viewer is useful for every product line.
3. Reduce Product Returns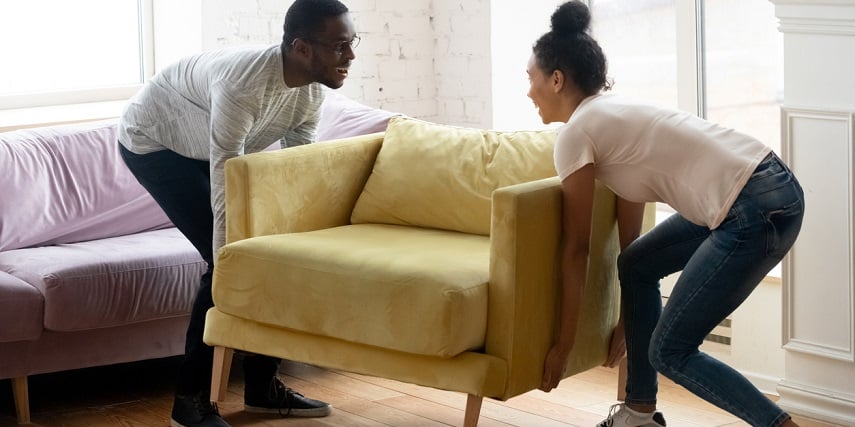 In addition to increasing sales, a 360 product viewer can keep people satisfied with the final product upon receiving it. The fact is that 360-degree and 3D images have been shown to reduce returns by as much as 35%.
This is because customers can see exactly how the product will appear. They don't have to rely on product descriptions without being able to view the product close-up.
With a traditional image viewer, customers might be able to view a handful of product images. But they can't explore the product in-depth before purchasing.
Once people purchase a product that they're confident in, they're only likely to return it if the product is damaged or broken. This means that you'll be able to spend less time on fixing bad experiences and less money on the costs of returns.
4. Engage Customers: Show, Don't Tell
When online shoppers view products they're considering buying, the last thing they want to encounter is a wall of text describing the product.
Customers expect to see a minimum of 5 to 8 product images of every item they view online. You can exceed these expectations with a 360 product viewer.
Colorful product descriptions can be helpful, especially when describing furniture textures and features. But it's important to emphasize images over text.
A few product images can complement product descriptions. But you can truly drive engagement with 3D product visualizations for furniture and 360-degree product spins. If people visit your product pages and see that they can fully engage with the product on a visual level, they'll be more tempted to stay on the page.
If your products are customizable, engaging audiences through images is even more important. As people make changes to furniture, they'll want to be able to see exactly how those changes affect the piece's final appearance.
Using 360 product viewers, customers will get a better sense of how their custom piece would appear, further instilling confidence in them as they begin to checkout.
To find out how Threekit's 360 product viewer can both keep consumers engaged and drive sales, click here.
5. Allow Customers to Sample Virtual Furniture at Home
360 product viewers can greatly enhance product images when you embed them on product pages. But you can add another level of interactivity with augmented reality (AR) technology.
This tech is especially crucial for furniture companies. People want to know what a piece would look like in-house before buying it (which would ordinarily require a physical sample). It's one thing to be able to find and view the perfect piece on a product page. But to see it in the home can truly remove all doubt from the buying process.
With 3D images and 360 product viewers combined with an AR API, shoppers can use their mobile devices such as smartphones and tablets to overlay virtual furniture in the home. They can place it in a fixed location, enabling them to walk around and view the furniture from every angle.
This can confirm whether the piece meshes with the surrounding decor and meets their size specifications. These are particularly vital factors when shopping for custom furniture.
Drive Engagement and Furniture Sales With a 360 Product Viewer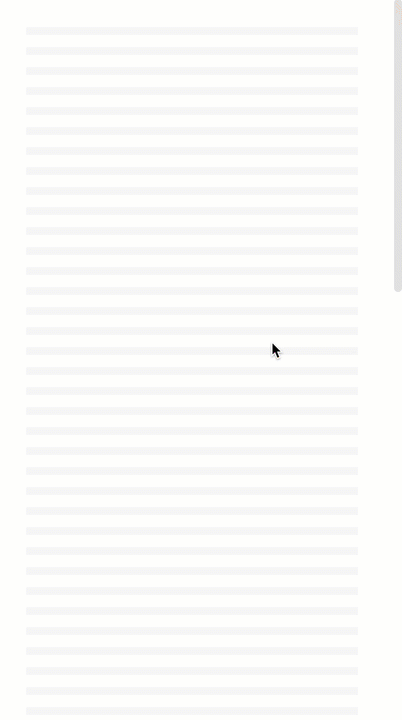 By integrating a full-screen 360 product viewer into your eCommerce experience, you'll be able to connect with customers more effectively and encourage more people to purchase your furniture. At the same time, you'll be able to save more time and money on costly photoshoots. You'll also keep people satisfied with the end product, leading to more profitability.
For a reliable customization solution that can give you and your customers the perfect tool, consider integrating Threekit's 360 product viewer. Our tool is entirely customizable and compatible as a plugin with a wide range of eCommerce platforms, including Shopify, WooCommerce, BigCommerce, Magento, and WordPress.
Using this tool, you can make your product pages more interactive than ever before. Do you want to find out more about how our 360 product viewer can empower your furniture store? Connect with us today and get started on implementing the ideal solution.