5 Reasons Customers Return Furniture — How AR for eCommerce Can Help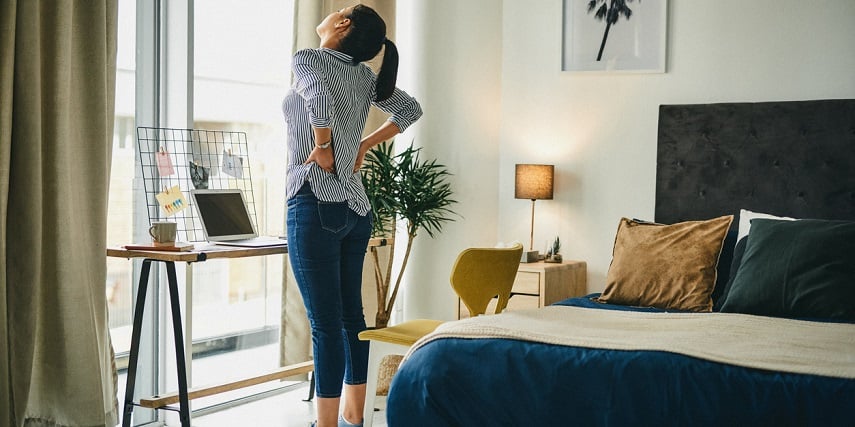 Customers return furniture for different reasons. Sometimes the reasons are obvious, sometimes not. Understanding why eCommerce returns happen can be the difference between a great eCommerce business success and failure. Learn the main reasons for furniture returns on eCommerce websites and how AR for eCommerce can help.
Recent statistics reveal that customers return 15 to 40% of the products that they buy online. Essentially, there are five main reasons why customers return furniture they purchase from online stores.
1. The Customer Bought the Wrong Item
Buying the wrong products on eCommerce sites is common because customers can't physically handle the products until they receive them. The lack of physical contact before purchase limits them to the product descriptions and images, which sometimes aren't as accurate and definite as they should be.
Providing high-resolution photos, making product descriptions as accurate and descriptive as possible, and asking customers to leave reviews for others to see are some of the things startups and major eCommerce stores like Amazon leverage to keep returns low. However, there is something unique they can throw in the mix to minimize returns in the eCommerce industry—AR for eCommerce. More about that in a jiffy.
2. The Product Didn't Match Its Description
This often arises when trying to oversell or overstate an item's functionality and capabilities. Doing this makes your products look like they solve more than they can.
In the long run, this hurts your business as you will have to deal with multiple returns that can damage your reputation.
Quality, color, size, and comfort are among the common reasons buyers return pieces of furniture. For example, say you promised that your chairs are designed to perfectly fit in a given room dimension in your marketing campaigns on social media.
But if the products don't fit in your customers' homes, shoppers are likely to send them back and demand a refund. The same thing applies to color and comfort if those factors aren't exactly as expected.
3. The Product Was Damaged Upon Arrival
Sometimes furniture can get damaged before arrival. This can be as a result of:
Poor quality of the shipped product

Poor packaging

Wrong choice of the shipping company

Accidents (though shipping insurance can help keep losses at a minimum)
Sometimes, your buyers are going to receive damaged furniture; there's no way to prevent the issue 100% of the time. So make sure to inform them in advance that you will work with them to resolve any issues.
4. You Shipped the Wrong Item
Errors in the fulfillment process can result in the shipment of wrong products and could trigger a chargeback. Double-checking against invoices and packing slips can help minimize shipment of the wrong furniture.
5. The Product Is No Longer Needed
Sometimes a customer may realize an item is no longer necessary after making a purchase. Several mobile devices, headsets, and tech items fall into this category as new technology can make them obsolete.
A customer can also feel a chair or table is no longer important if delivery takes too long. For example, the customer may stumble across pieces of furniture with more appealing functionalities.
As you can see, there are different reasons why people shopping for furniture online are likely to initiate a return. Fortunately, there is technology you can leverage to prevent or minimize furniture returns.
Offering virtual reality through augmented reality (AR) can reduce the risk of returns (especially for the top two reasons). Not only can customers inspect potential purchases in detail, but 61% of online buyers say they are more likely to purchase a product that is shown in augmented reality or 3D.
So How Can AR for eCommerce Solve Online Furniture Returns?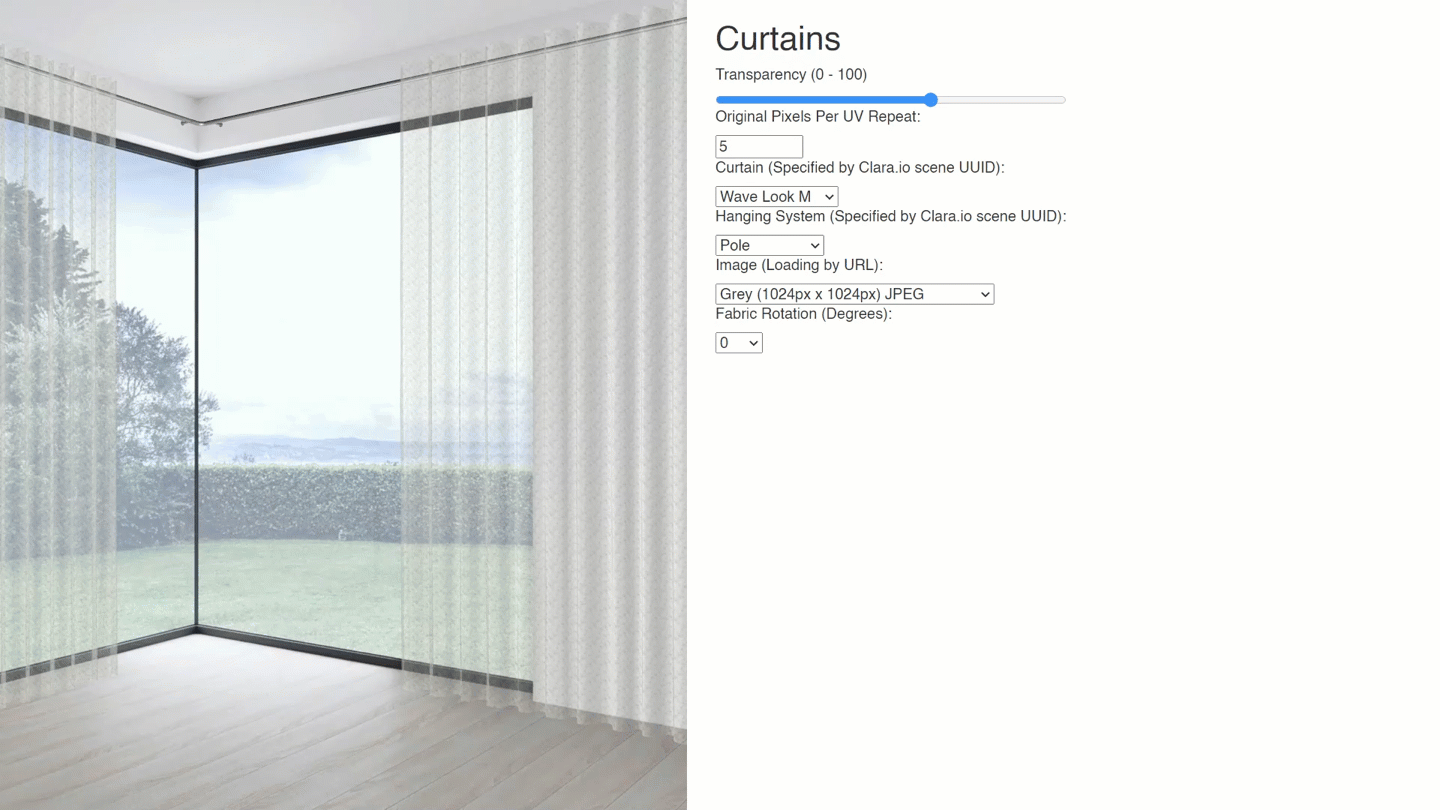 AR delivers the best-in-class virtual reality experience that gets potential customers excited to purchase your products. The immersive experiences it offers makes sure your customers see your products in their space even before they receive them.
They get to interact with your products as if they are in brick-and-mortar stores. Anything they may want to confirm before making an order in a physical store, AR technology lets them experience that in real life from the comfort of their homes or while on the go.
But how can the AR experience help eCommerce sites reduce furniture returns? Read on to learn more.
AR Offers the Best Visual Experience
AR for eCommerce offers incredible visual experiences created by a 3D furniture configurator. It allows you to present your furniture in a way that potential customers can view in 3D.
That means they can have a better look at your items' features from different angles before purchasing. They can even see if the furniture 'fits' in their home, which is a feature even in-store shopping doesn't have.
Ultimately, AR offers shoppers a unique "try before you buy" experience through their android and iOS devices.
AR for eCommerce Allows Shoppers to Customize Their Orders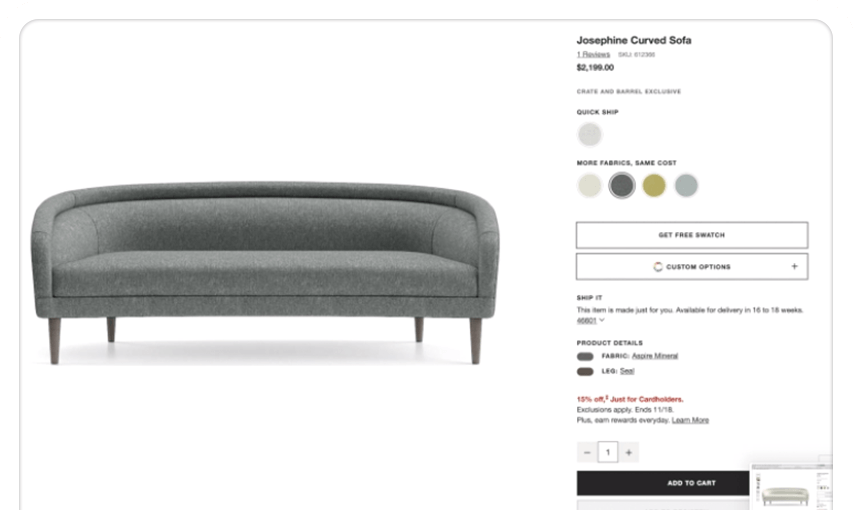 Miscommunications on online shopping platforms often arise when shoppers request modifications to the initial designs. But miscommunications lead to returns.
AR technology goes beyond eliminating any miscommunication by giving your customers the flexibility to customize their pieces in real time. Best of all, it ensures you receive all the necessary information to share with the manufacturer about that unique design.
Unlock Your Entire Custom Portfolio
Traditionally, you have to photograph multiple variations of the same products to create an entire product portfolio. If it is a living room sofa set you wish to display in multiple colors, you have to capture all the instances, which isn't practical.
With AR technology and virtual photography, a small set of base product photos or design files is enough to visually represent 100% of your product line and give your shoppers the best real-world experience.
Enabling an Augmented Reality Experience
Despite the uniqueness and the benefits augmented reality offers, there is nothing complex about enabling and using it on your online store or creating an AR app. The entire process is straightforward, and if you need help, our experts at Threekit are here to give you a hand in ensuring your AR for eCommerce solution is up and running.
The Bottom Line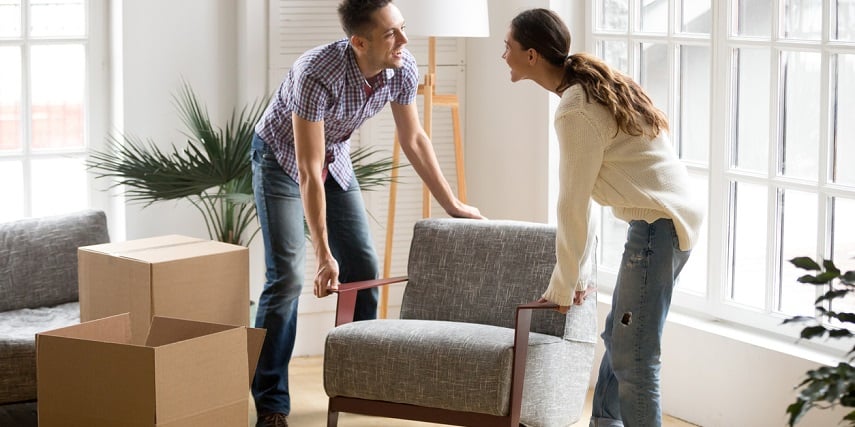 E-commerce is becoming more competitive by the day, and your creativity and use of the right tools can go a long way in helping you remain on top of the game. With eCommerce returns still giving e-retailers sleepless nights, one of the best ways to keep them low is through augmented reality experiences.
Threekit's AR for eCommerce is the best option you can have. Its 3D furniture configurator ensures you create the best experience for your customers.
You can count on it to give shoppers better ideas of your products. It is a tool you can rely on to ensure your customers are more comfortable and satisfied with your eCommerce brand.
Do you want to implement AR features, increase your conversion rate, and fix product return problems? Contact us today to learn more about how our 3D models can boost your store experience.