5 Brands That Are Owning 360 Spin Product Photography
360 spin product photos are the closest we can get to "try before you buy" without—well, trying before you buy. During the pandemic, potential customers have been reluctant to leave their homes to inspect products before making an actual purchase. That means they've been looking to eCommerce websites to give them an up-close look.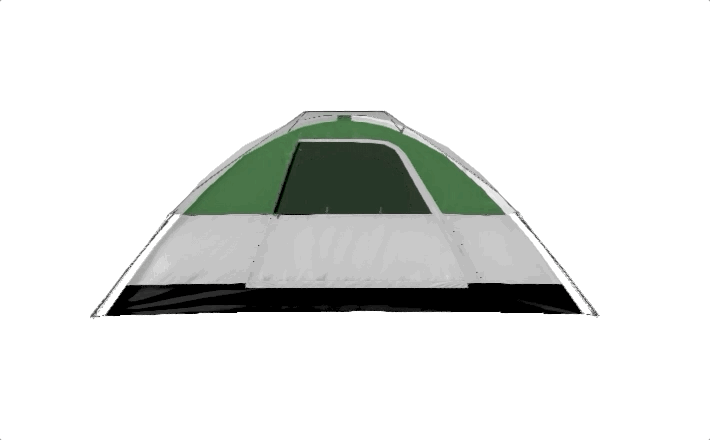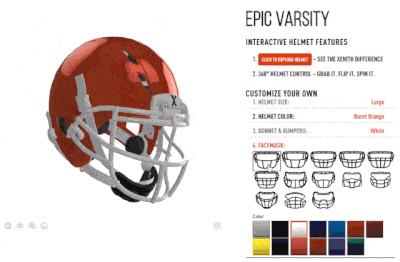 360-degree product viewers can exist in many forms. Sometimes they're GIFs, other times they're videos, and in some cases — for brands that are truly ahead of the curve — they're fully immersive interactive experiences that use 360 spin images for eCommerce.
Of course, not all brands have given their shoppers 360-degree product images, but those that have are seeing their conversion rates soar. Being able to visualize a 3D product from all different angles before making a purchase gives shoppers more confidence in their purchase. On the retailer's end, it's an innovative way to increase sales and reduce product returns.
Here are five examples of brands currently using 360-degree product photography, videos, and other media to give online and eCommerce shoppers a closer look at what they have to offer.
BMW
A car is a significant purchase for anyone. Customers who are in the market for a brand-new luxury vehicle like a BMW aren't just looking for something to get them from A to B–they're looking to turn heads. It's important that they get a detailed view of how they'll appear on the road, or pulling up to that 5-star restaurant.
The BMW Build Your Own web page allows luxury vehicle browsers a chance to get a look at their well-designed vehicles from virtually every angle. This helps the user see how the side molding, sculpted edges, and overall feature of the vehicles from virtually every angle. There is a flaw in this 360-degree product viewing experience, however. Users can only spin horizontally, meaning they can't investigate how the vehicle might look from a standing height. Nevertheless, this interactive experience gives customers a reason to set an appointment at their dealership so they can get a feel for how it drives in addition to how it looks.
Sawyer Insect Repellent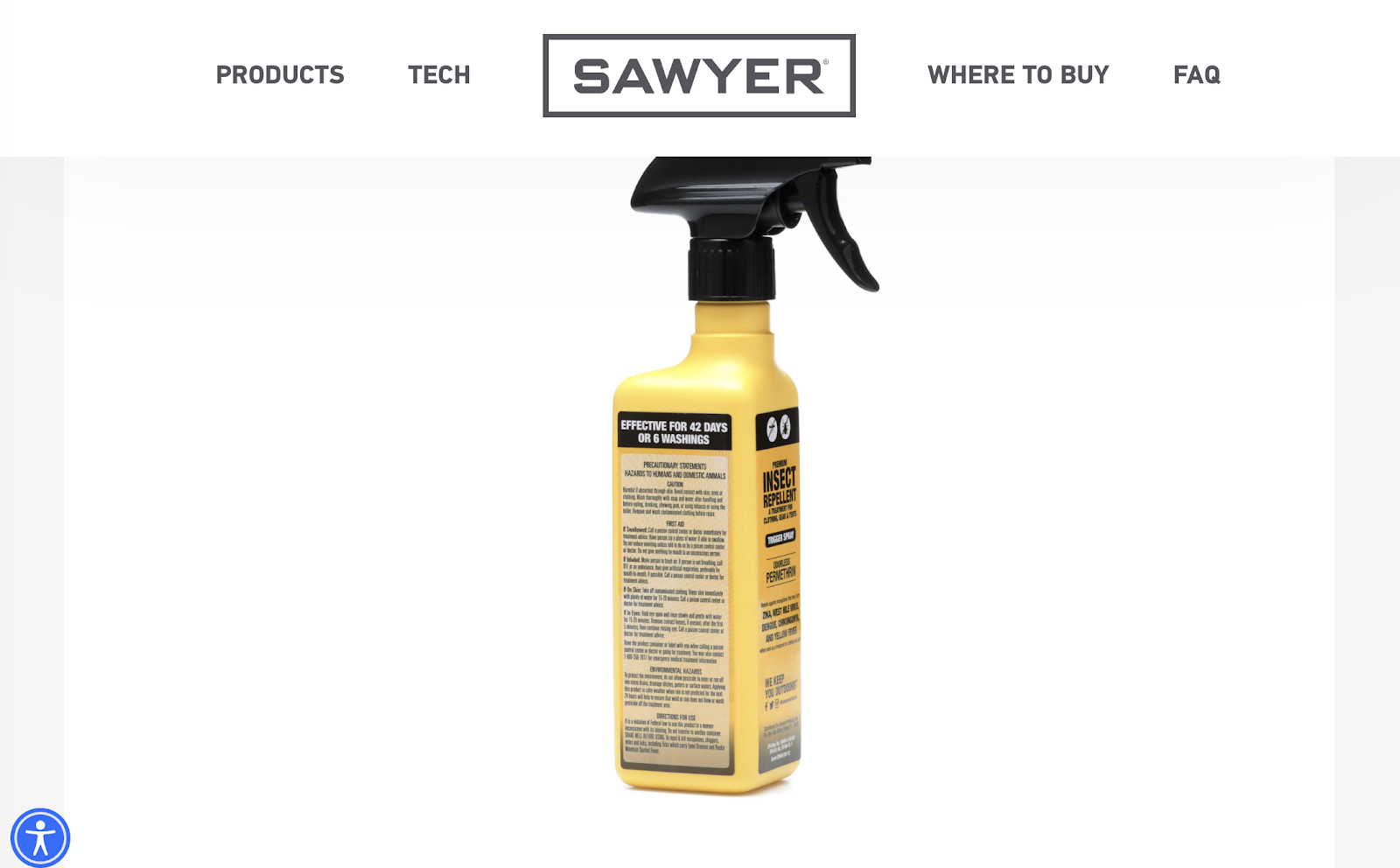 It's not just big-ticket purchases that can benefit from a 360-degree product viewer. Sawyer Insect Repellent gives online shoppers a full look at their spray bottles using an interactive 360 spin image. The drawback is that users aren't afforded the luxury of clicking zoom. Why is that important? Customers want to know what types of chemicals they or their children may be exposed to, and insect repellent is by nature packed with unfamiliar ingredients. Having an opportunity to zoom would enable parents, or any health-conscious lover of the great outdoors, to learn what they're agreeing to spray on their skin before making the purchase.
However, Sawyer's product page still demonstrates a smart use of the 360-degree product viewer. Even what may seem like small purchases are more satisfying for a buyer when they feel empowered by having that detailed view.
Heals Furniture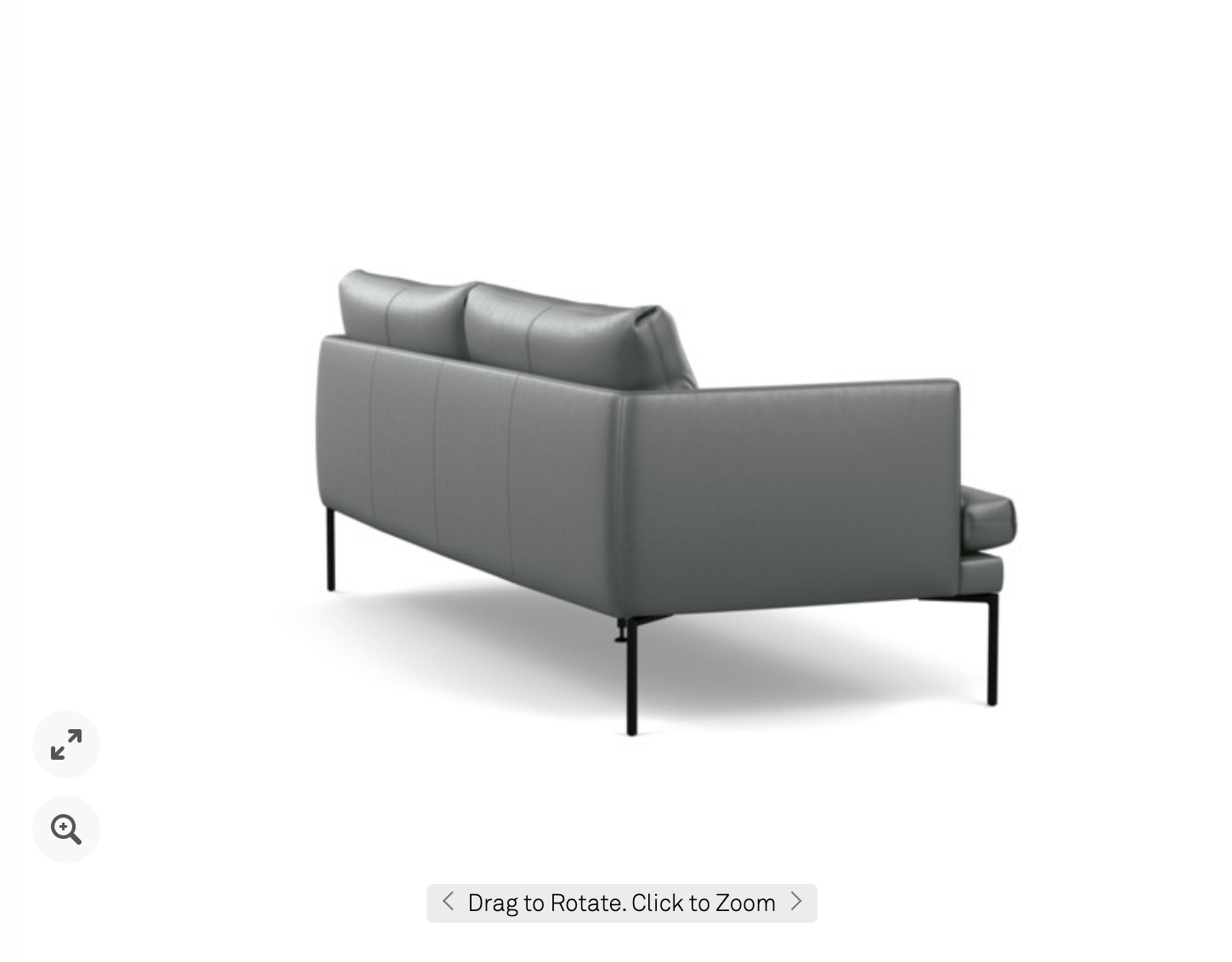 You don't have to be an interior designer to want to find the perfect couch, armchair or bedframe. While high-quality furniture may not be as intimidating a purchase as a brand-new vehicle, it requires a big commitment and will likely adorn your home for at least a decade. That's why Heals made a smart move when they added 360-degree spin product views of their furniture. Any furniture retailer can provide zoom features or color palettes to provide shoppers with a few extra details, but Heals helps their shoppers envision how their products will appear in their living rooms, bedrooms or dens. When shoppers can use their imagination, browsing can easily turn into buying.
The furniture category is also a prime candidate for 360-degree product viewers because customers usually have furniture shipped to their homes. This means that they're comfortable making the purchase without being able to touch the product or test it out. That extra experience could be the nudge that convinces them to click "buy now."
Apple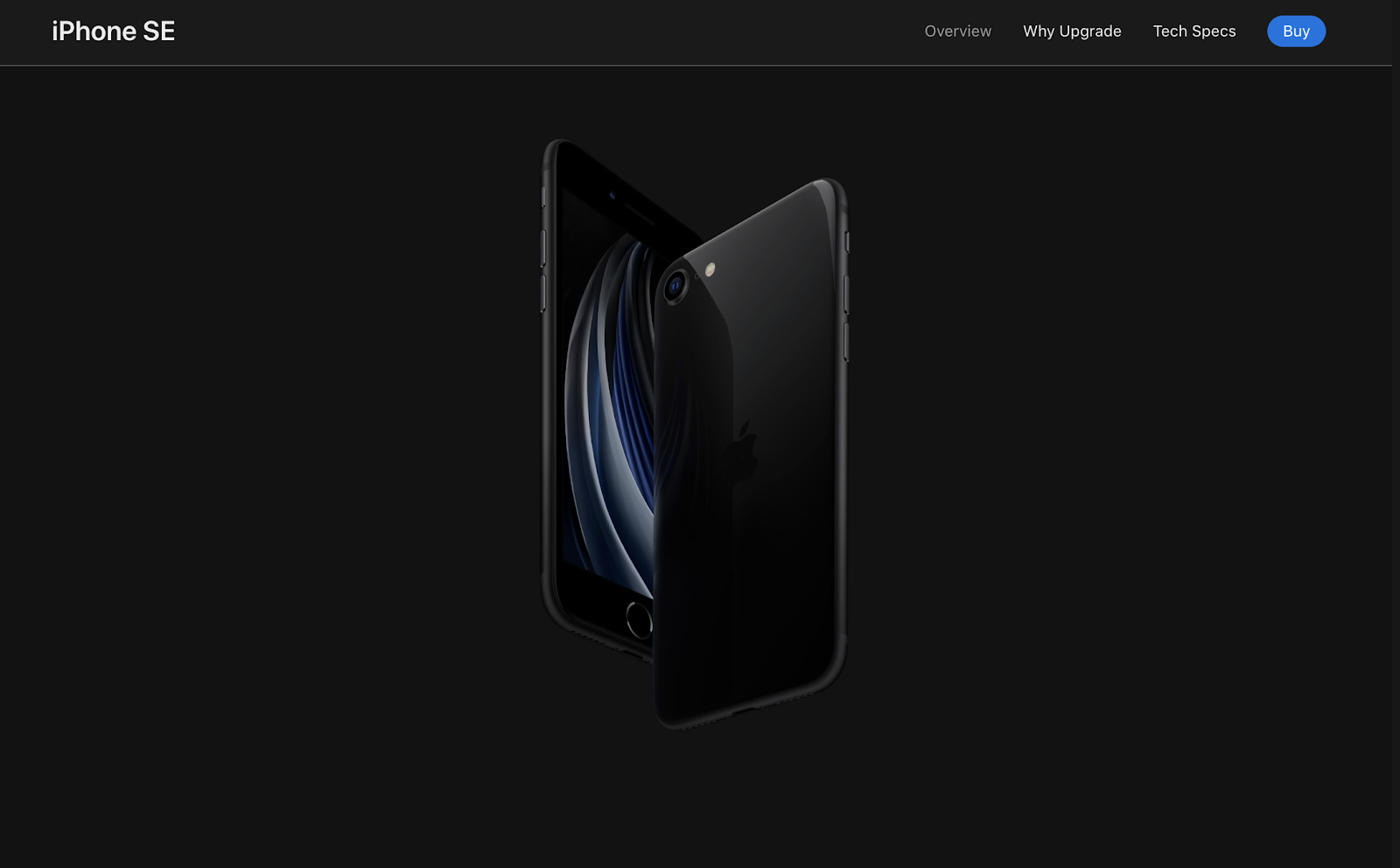 Technology brands take as much pride in how their hardware operates as they do in how it looks. Apple is no exception. As the global leader in consumer technology, they spare no expense in their marketing endeavors, so it should come as no surprise that they have one of the most appealing 360-degree product viewer uses out there.
For example, their iPhone SE page uses a 360-degree product viewer that's baked into the user experience. When the user lands on the page, they're greeted with a sleek, dramatic photo of the beautifully designed smartphone. As they scroll, the image rotates at a pace of their choice showing the carefully sculpted edges and industrial-grade materials from every conceivable angle. It not only shows them what the iPhone SE looks like, but it also empowers them with full control from the very start. They're in control of the 360-degree product viewer, which is always a significant benefit for a brand.
Rolex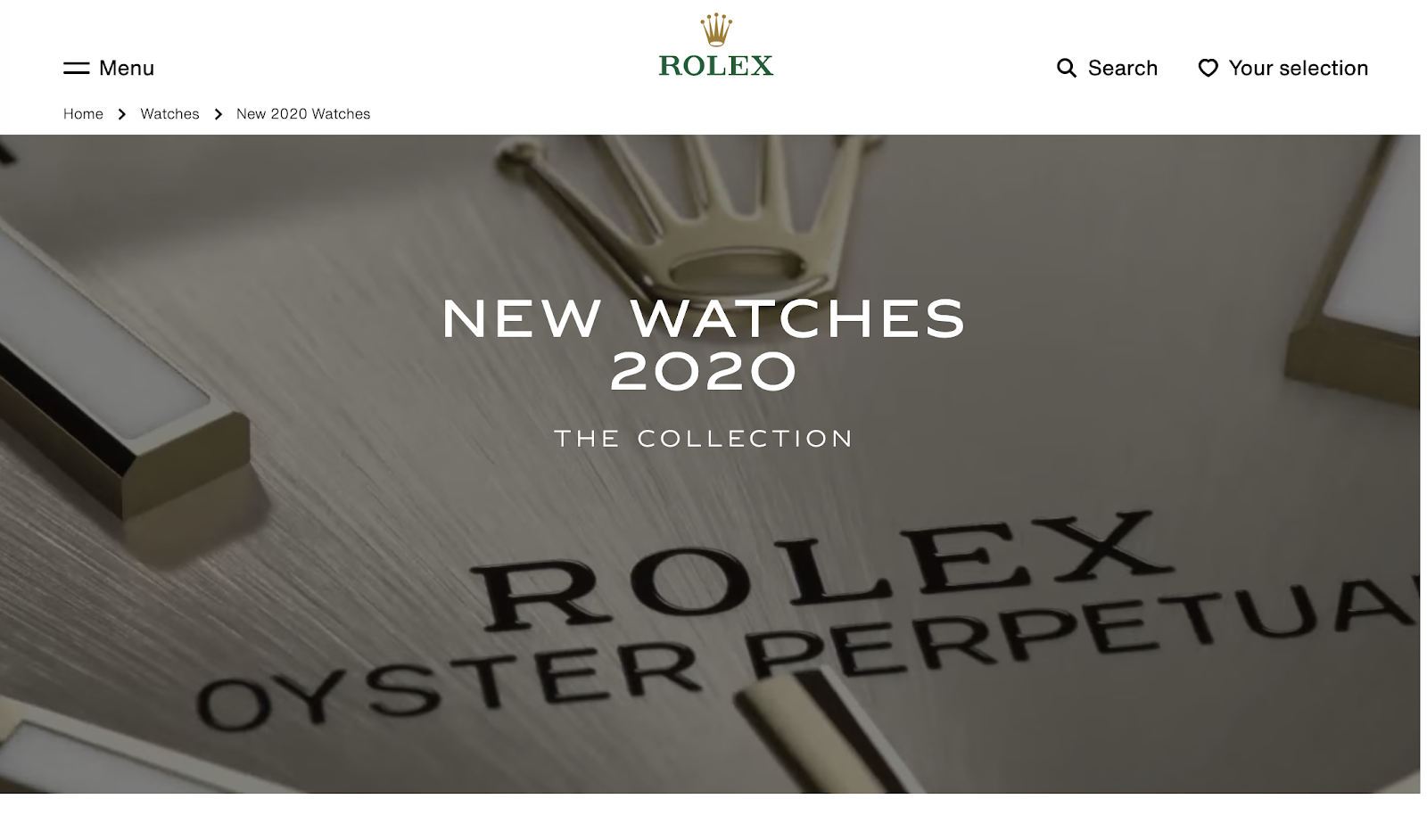 A new watch isn't always a big deal. But for most, a Rolex is a once-in-a-lifetime purchase. Obviously, you're going to want to see it before you buy it. Rolex doesn't just give users a nice view of their luxury watches. They provide a beautiful viewing experience that's as much a work of art as the jewelry it depicts. The dramatic lighting provides glistening reflections. The turning 360 spin video moves at an ideal pace–slow enough to take in all the details, but fast enough that the viewer doesn't lose interest.
Much like furniture, luxury watches are often purchased online and shipped to the customer's home. That, along with the product's inherent beauty, makes a 360-degree product viewer a critical tool for luxury watch brands like Rolex.
The future of commerce is eCommerce, and as the above examples prove, brands that own their 360-degree product viewer experiences will take the lead. At Threekit, we're helping brands take advantage of 360-degree product viewers with thought leadership like these posts. But we also practice what we preach. If you're ready to create your own 360-degree product viewer, schedule a demo with us today and our product visualization experts will walk you through the next steps.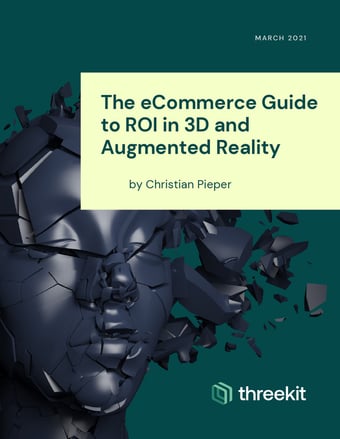 Download our eBook
If you're making the business case for 3D and augmented reality product visuals, this is the guide you need. Get real data on how this innovative technology pays off.