4 Ways to Reduce eCommerce Returns During COVID-19
In December of 2019, we made a commitment to help decrease product returns and challenged online retailers to take serious steps toward reducing their carbon emissions.
Back in January, return rates were spiking and were predicted to increase throughout 2020. But then, everything changed in light of the pandemic. Returnly, whose platform managed returns for DTC brands, a 21% drop in eCommerce return rates in the weeks following mandated shutdowns across the country.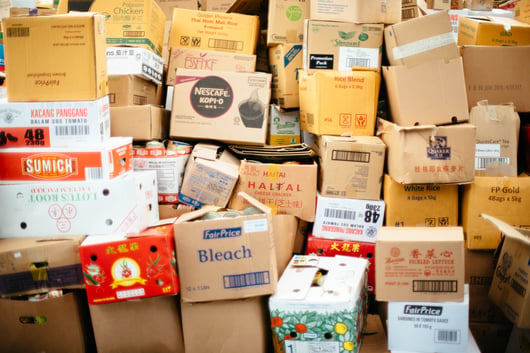 But with the sudden outbreak of COVID-19, people started hoarding everything—from daily essentials like bread and toilet paper to medical supplies like hand sanitizers, face masks, and gloves. Eventually, both brick-and-mortar stores and online stores battled to meet the increased demand, and price gouging for goods became rampant.
While COVID-19 has allowed many eCommerce businesses to expand their operations and attract more customers, they are facing one big problem: product returns.
Product returns are at an all-time high, with the number expected to touch $550B by the end of 2020. Even though free return shipping make our lives easier, they have a terrible impact on the environment. With no shipping costs to make returns unattractive, shoppers often become serial returners, e.g., ordering the same product in different sizes and planning to return whatever doesn't fit.
In this article, we'll take a look at how panic-buying during COVID-19 is resulting in higher customer returns. Plus, we'll suggest actionable ways for eCommerce businesses to tackle this challenge.
Impact of COVID-19 on eCommerce Sales
COVID-19 has hugely impacted eCommerce sales in various regions of the world, including the US. In March alone, retail shopping online went from 12.3% to 42.2%. But the consumer shopping experience rapidly deteriorated as many consumers turned to eCommerce stores for their basic purchases, many for the first time.
Consumers are gradually accepting and adjusting to the new normal. While they are socially distancing themselves at home, people need to get through their quarantine time. The lockdown regulations haven't prevented them from shopping online. According to a survey, consumers are making 10 to 30% more purchases than ever during this pandemic.
So, how has COVID-19 impacted eCommerce sales so far? The chart below shows the various sectors of eCommerce that have witnessed growth during the coronavirus. As expected, medical supplies form the largest slice of the pie.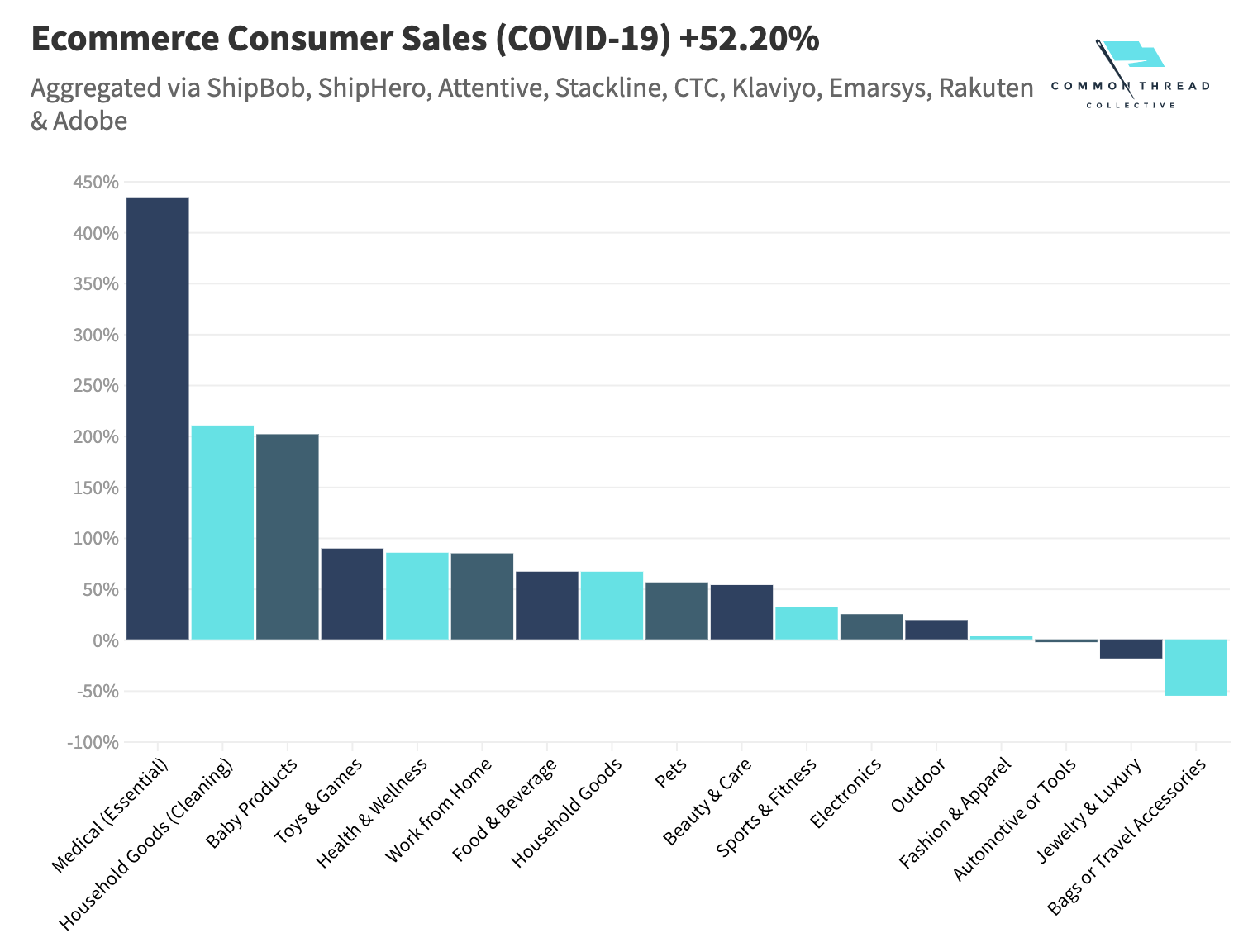 (Source: Common Thread Collective)
eCommerce platforms have witnessed a 6% worldwide traffic increase between January and March 2020. Overall, eCommerce websites generated 14.34 billion visits in March 2020, up from 12.81 billion global visits in January 2020. This is, of course, due to the worldwide coronavirus pandemic which has forced millions of people to stay at home in order to stop the spread of the virus. Owing to many stay-at-home orders and a desire to avoid crowded stores in places where it's possible to shop, customers have turned to online shopping to buy everyday items such as groceries or toilet paper.
More Online Sales, More Returns
Even before COVID-19 hit, consumers were buying fewer clothes. Now, customers are unlikely to be considering buying a new dress, jacket, or pair of shoes, with offices closed, parties canceled, and vacations on hold. Many are spending afternoons at home in pajamas or similar loungewear. Plus, let's not forget that the U.S. workforce has shrunk considerably amid a wave of coronavirus-related furloughs and layoffs. That's why many shoppers are cutting back on discretionary spending, at least for the foreseeable future.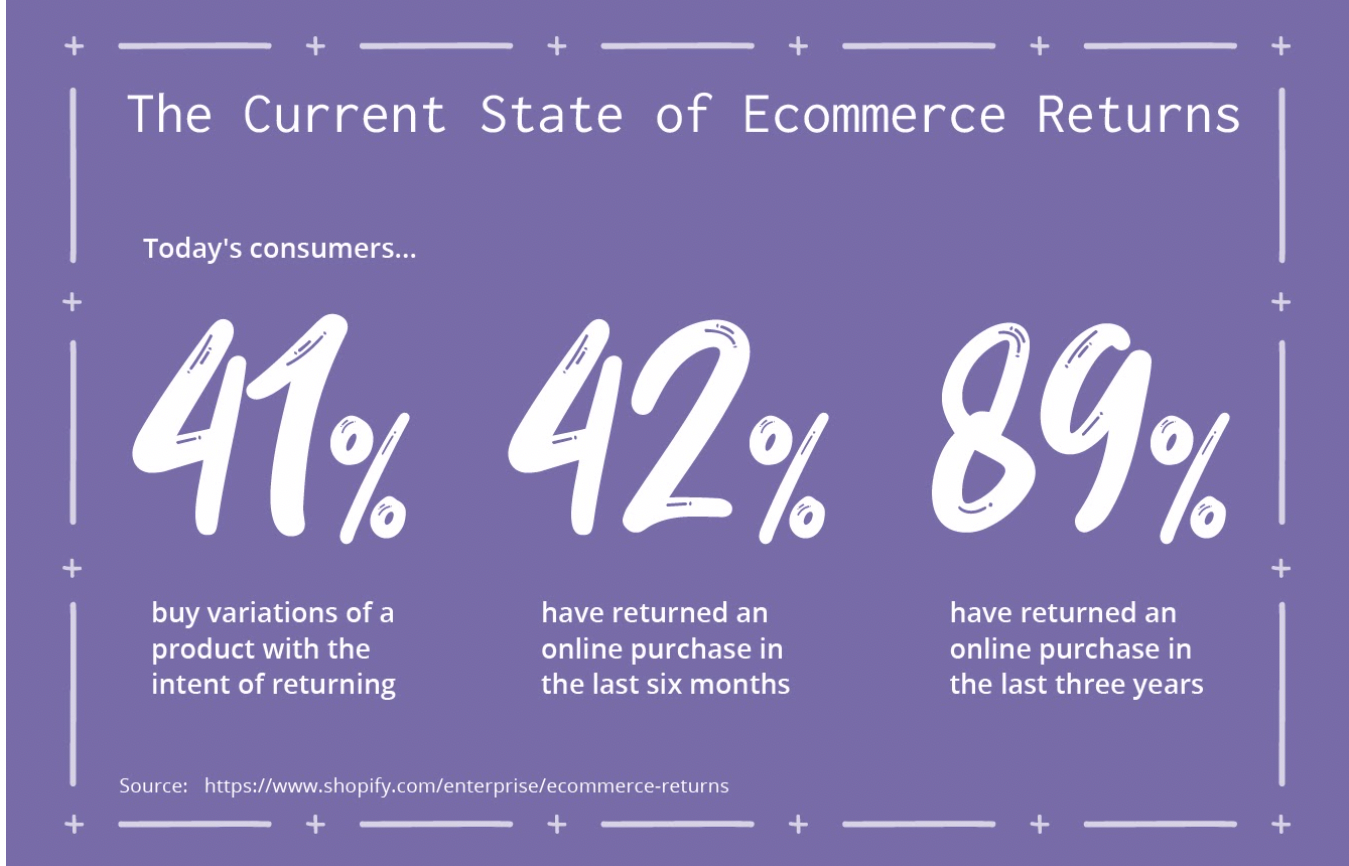 In fact, many consumers are now desperately looking for businesses to reopen so that they could return the unneeded items that have been hoarded in cars or closets even before normal life came to a complete standstill in March of 2020. However, the process of return in various outlets is very distinct from how it was before the coronavirus outbreak.
Firstly, at the checkout counter, everyone has to stand in a socially distant queue with little to no interaction with the cashier, who would be probably behind a transparent plastic wall, also known as a sneeze guard. So many of the jeans, jackets, and shoes that you might be returning would be put in "quarantine" for at least 24 hours in many of these outlets, most of which have already prolonged return duration to manage returns during COVID-19 while outlets were shut.
A new normal for retailers involves momentarily closing down shopping centers and drastic reductions in revenue. Macy's, Gap, as well as other retailers are altering their return policies by extending the return period to alleviate online shoppers' anxieties.
Prolonged duration of the returns process brings another challenge to the way retailers handle their companies amid the coronavirus contagion. Many are still uncertain about when they will go back to opening their stores safely again. And others are running their business online with smaller staff numbers after reducing jobs at outlets and laying off warehouse employees since sales slowed down and governments instructed unessential businesses to close down.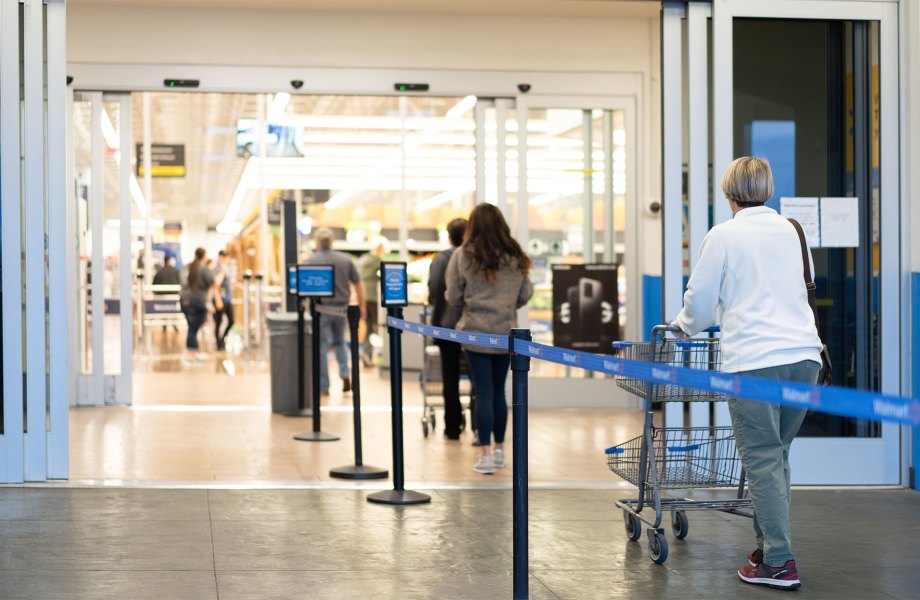 The dilemma of the new normal includes trying to resell returned items as well as finding employees to help handle increasing returns in retail stores. This can perhaps end up burdening mostly convenience store chains and garment retail outlets. Additionally, the COVID-19 crisis will likely end up backtracking the attempts of many outlets over the last year to attract customers to bring returns to their shops. This approach allows the company to save money on shipping and freight costs, particularly if it provides free online returns to consumers, which are not free for the seller.
There's also hope that the customer might purchase something else once they visit the shop to return. However, once retailers start reopening, customers are expected to be cautious and hesitant of heading back in massive numbers to shopping malls after being told to keep a distance of 6 feet from each other for months.
The epidemic also brings up the question about what businesses can do with all of the returned products after this outbreak ends. Restocking and reselling those products which have been used by other customers might not be easy. Safety measures will likely have to be implemented, if not entirely new returns policies.
4 Ways To Reduce eCommerce Product Returns During COVID-19
76% of shoppers say they would return or exchange online purchases less often if online businesses provided more accurate product images and details in the first place. Even before the actual purchase, buyers prefer to search for images and videos to collect enough information so as to determine whether or not they should purchase a product.
For example, customers may want to know product descriptions and features like the quality, volume, and ingredients of the moisturizer. Or, they may want to see what a dress would look like from different angles. So, the key to selling is to let the customer see how their life with the product in it will transform as well as why they really need it to make their lives easier.
Taking a plunge with visual commerce would have helped to boost sales in the past, but that was not entirely necessary. Today, with eCommerce being an extremely competitive space, a visually engaging customer experience is crucial—be it visual images of the product being used by ordinary people that look like them, video clips or 360 views demonstrating how it looks like in 3D, or a combination of these.
In addition to following general best practices, here are 4 ways eCommerce retailers can reduce product returns and increase customer retention during COVID-19 (and beyond):
1) Upload several product images.
Uploading as many pictures as possible for every product is the first and foremost requirement. This will make sure customers get the product's best visual experience and can make a confident purchase decision. Not only will better visual images drive higher conversion rates, but they'll also decline product returns which is, in turn, good for the overall consumer experience and your business at large. Online product returns have become their own environmental hazard and eCommerce sellers globally are expected to take appropriate action for it. The fashion and electronics industries are both coming under scrutiny for the environmental impact of returned or excess inventory that ends up in landfills. About 5 billion pounds of returned goods are sent to landfills annually in the US according to reverse logistics optimization firm, Optoro.
If your consumer doesn't get to see enough images of your product, they are bound to remain in confusion and may order a product that they were not expecting. In this case, they'll be forced to return it, causing harm to the environment. Thus, including photorealistic images of your products can significantly decrease the number of returns. We recommend uploading at least 8 different images per product page. Remember, the more, the better!
3D visualization is an effective form of marketing that is increasingly getting popular as software design and processor speeds improve. In industry sectors such as furniture retailing, this has almost effectively overtaken product photos and video presentations. Besides that, 3D visualization can be adapted to more than just the interior decoration. The potential to imagine items in real-life settings helps make 3D visualization an intuitive choice for a broad range of applications, ranging from architectural design to gold jewelry and almost everything else in between.

Although there are many different styles of 3D graphics created by computers, rendering is distinguished by its focus on immersive visual representation. Fully rendered photos include material-specific textures, cleverly customized lighting, and extraordinary levels of detail. These characteristics are what make 3D product visualization such an advantage to an eCommerce business. Customers can interact with these detailed images to assess product quality, functionality, and aesthetic appeal without the need to leave their homes and offices.

With challenges to current supply chain lines, virtual photoshoots should sound more appealing than ever, not only because this process produces high-quality product images without the need to worry about the logistics of getting products and photographers in the same space.
Threekit's Virtual Photographer allows you to develop, preserve, and manage the digital assets for repeated use. You can also integrate it directly into your Product Information Management system (PIM) or Enterprise Resource Planning (ERP) tool for accuracy and instant alignment. It allows you to upload eCommerce images, personalize type, and change color in real time.
Using a virtual photographer, eCommerce brands can create a more engaging product experience that improves customer satisfaction. You can enable customization and configuration with 2D images, which can result in up to 40% increase in conversion. And the ROI of virtual photography touches on both sides of eCommerce transactions and promotes eCommerce sustainability at every step in the process: virtual product photography enables sellers to improve their supply chain management.
4) Make the most of augmented reality (AR).
An even more potent strategy is to use augmented reality to create an interactive retail experience for customers online. When eCommerce companies add AR to their website, they can give customers an innovative way to experience their products and services.
It upsurges their buying confidence as they get a factual sense of the size, scale, and detail of your merchandise. Even more effectively than a sizing chart or dimensions in small print, AR allows customers to actually visualize the scale of your products. Eventually, this will help reduce the rate of product returns. Besides, you can bring your products to life by using new technology to showcase realistic, interactive versions of your products.
Around
71% of consumers
say they would shop more often if the websites used AR. 70% of buyers like using AR technologies to preview product variations such as color or style difference. AR allows a company to offer its customers on iOS and Android the ability to transform any area into their little showroom.
Reduce product returns with Threekit's remarkable AR & 3D visualization.
Most online returns can be avoided if the seller provides the volume and variety of visual detail necessary for customers to truly understand the product. By leveraging AR and 3D technology, companies can allow customers to put products in their space so they can make sure they're "just right". At Threekit, we are committed to helping retailers create best-in-class visual experiences so that shoppers always know exactly what they're buying and the hassle of product returns becomes less common.
Threekit helps companies create realistic and immersive images of the products in less time and cost as compared to traditional photography. This way, eCommerce companies can lower their product returns not only during the pandemic but also after it is over.
At Threekit, we are striving to reduce product waste and CO2 emissions by 2%, which translates into $7.8 billion less in returns, 100M lbs reduction in product and packaging waste, and 300K tons reduction in CO2 emissions. If you're an eCommerce retailer, we'd be happy to provide you with a free product visuals audit to determine if you're doing all you can to reduce returns. Get in touch today!