4 Ways a Guitar Configurator Makes Upselling Easier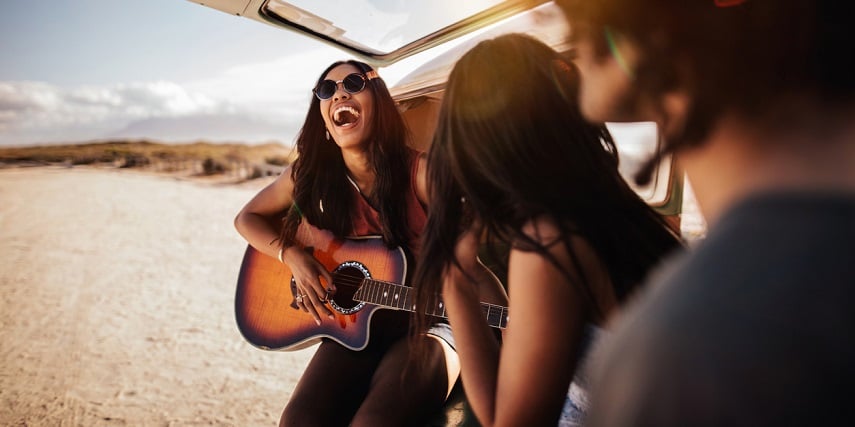 For a guitar shopper, there's no greater thrill than browsing through different product configurator options and buying the perfect guitar. Custom guitar manufacturers provide players with the ability to build their own dream guitar when they use a guitar configurator as part of their eCommerce store.
One of the greatest benefits of this advanced level of customization for the manufacturer is the ability to upsell different features and variations to the customer.
When a custom shop gives customers a "build your own" platform, you're giving them options. With options comes the ability to offer small ways to sweeten the purchase with add-ons and extras.
Let's take a closer look at how four ways a guitar configurator makes upselling easier.
1. You Can Change Nearly Every Detail of the Guitar's Shape
Some guitar shops offer standard, inflexible guitars with set shapes and bodies. Where custom shops provide the most versatility is in their willingness to buck accepted standards.
If a customer wants to lengthen their fretboard radius, they can. If they want to increase the scale length, they can do that.
This level of optimization is key for users looking for a different feel or sound from their guitars. It also makes guitar building much more fun for them as they're able to visualize the guitar before it is built using 3D technology and augmented reality.
It's also a great opportunity to upsell. Use this as a selling point for your guitar builder. Tell your customers that for an additional fee, they can get a perfectly shaped guitar set to their exact specifications.
If they are a lefty, they can customize their guitar to accommodate a left-handed player. They can customize the headstock shape for a slightly different sound or feel to the instrument.
You can then let them toggle through various options as to how they can change the guitar's body shape. The only limits are the services your shop can offer and what your customer can dream up.
With a guitar configurator, you make options like this much easier to include as part of your service. In turn, this makes upselling for these options that much easier.
2. Give Shoppers the Opportunity to Make Innovative Changes and Create a Truly Customized Guitar
Some upsells and add-ons are rather unconventional but provide your customers with opportunities to create a truly unique guitar.
For example, most guitars have the same number of strings. If you want to offer a truly experimental buying experience, you can allow your customers to change the number of strings for a much different-sounding guitar.
These kinds of customizations may seem radical and may require additional time, work, and effort on the part of your guitar manufacturing team. But that's all the more reason to offer it as an add-on your customer can purchase.
Enabling your customers to add non-standard features is a perfect chance to upsell them. It's much harder to offer these kinds of innovative adaptations without a guitar configurator, however, so this is another example of the product configurator paving the way for increased upselling.
Click here to learn more about how a guitar configurator can fit into your eCommerce store.
3. A Guitar Configurator Can Significantly Adjust the Look of a Guitar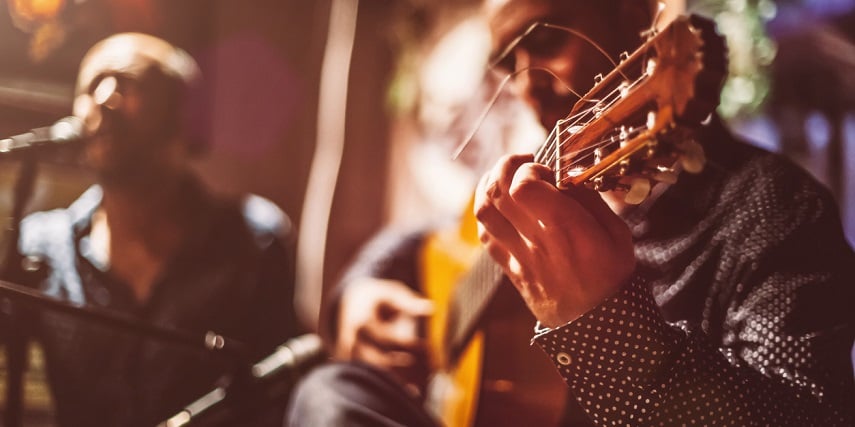 Beyond the guitar body, your customer will also want to have a guitar with a distinctive look. After all, whether they're a weekend player or pursuing a professional music career, their electric guitar or fender is an extension of themselves.
Not all elements of a guitar's appearance will impact the way it sounds, but it will contribute to how much the player enjoys using it. That's one of the most important aspects of the guitar-buying process.
Guitar players want a guitar that exudes a specific emotion from both them and their audience when they play it. Using your guitar configurator, they can create a distinctive visual look for their guitar.
With traditional guitar shops, the player is at the mercy of the inventory available to them. This isn't the case at your custom guitar shop. Your guitar configurator can allow them to develop the exact aesthetic that matches their personality with strategic add-ons.
They can experiment with the body finish or the variety of top wood they want to have or substitute hardware colors until they find the right one.
They can toggle through various pickguard options until they come to the one that works best for them or implement custom inlays to give their guitar a signature look seen nowhere else.
You can include all of these options as add-ons for your site visitors. You can offer individual upsell opportunities, or potentially package them together. It's all up to you and the customer experience you want your site visitors to have.
Their custom build can be as simple or detailed as you like. But no matter how many options you provide them with, you can upsell them on each one you offer.
4. Offering Personalization Options Can Give Your Customers a One-of-a-Kind Guitar
Finally, you can also upsell your customers on unique personalizations that provide the guitar with a custom flavor they can't find anywhere else. The options you can upsell your customers on here will greatly depend on what kind of custom shop you are, but the potential is limitless.
You can offer custom guitar straps or engravings. Maybe you have a new personalization option in mind that's unavailable anywhere else. Whatever options you have at your disposal, the guitar configurator allows you to present these choices to your customers.
When you're advertising your services, you can alert your customers upfront about how many options they have. Alternatively, when you want to take a more staggered approach, you can withhold some upsell options for later in the buying process, giving them reminders at checkout that they can personalize their custom guitar even further.
The bottom line is that, with a guitar configurator, there are so many additional features you can provide for your customer. Each one of these features represents a new opportunity to upsell.
If you're looking for more information on how a 3D guitar configurator can help you attract more customers to your custom guitar shop, look no further — we can help. For more on how Threekit can revolutionize your custom guitar shop's business, reach out to us today.