4 Ways Businesses Profit With a 360-Degree Photo Viewer for PC Users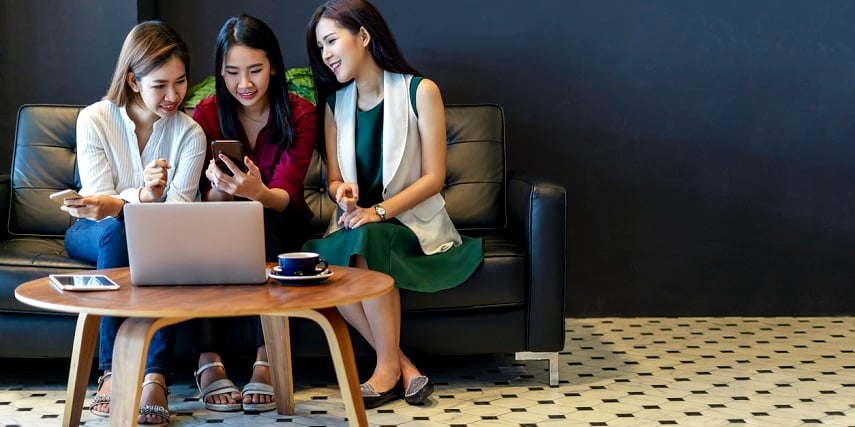 As an eCommerce retailer, one of the challenges you'll face is showcasing your products in the best possible light. You'll want the images you use on your website to be clear while highlighting the benefits of your product as best as possible. Many of your online visitors will be using a personal computer to browse your site, which is why you'll want to have a 360-degree photo viewer as part of your online store.
A 360-degree photo viewer uses virtual reality and augmented reality technology to create an almost life-like recreation of the product your customers are using your eCommerce store to build and produce.
You may be wondering whether photos produced this way will translate to a PC. The answer is that it will produce views much sharper than a standard jpeg image they would find on other sites.
In short, your customers don't need a fancy product like Google Cardboard to get a great view of your offering.
Using a 360-degree photo viewer for PC users as part of your eCommerce store has many benefits and can lead to more sales with your customers. Let's explore four ways in which having a 360-degree photo viewer can use features like panoramic photos and photospheres to improve your site and convert more leads to customers.
1. It Creates a Better Viewing Experience on Both Windows and Mac
Online shoppers browsing your store may prefer different operating systems. Just like many smartphone users opt to use either Android or iOS via an iPhone, many PC users perusing your site will be using an OS such as Windows on Microsoft, iOS on a Mac, or Linux.
The good news is that no matter what OS your customers use, a 360-degree photo viewer improves the experience.
It may be true that more online shoppers use mobile devices than ever. But that shouldn't prevent you from considering the experience of PC users. After all, statistics show that roughly half of internet users are still doing so using a PC.
A 360-degree photo viewer will enhance the customer's viewing experience on a PC just as it would on a phone. It doesn't much matter what kind of PC or OS they're using. They're going to have an easy time seeing your 360-degree photos either way.
The web browser is also immaterial. Whether it's Firefox or Chrome, they'll greatly appreciate the detail and intricacies they can observe using a 360-degree viewer.
No matter what kind of PC or browser they're using, you're essentially turning it into the equivalent of an HDR TV with stunning images. Depending on the size of the screen your customer is on, it may look better than the majority of other devices they'd use to view your webpage.
With this image viewer, the customer's device or OS doesn't matter. What matters is that you're providing them with a crystal-clear picture of what they can expect from their customized, finished product.
This kind of convenience contributes to the overall customer experience. It is another edge you'll gain from using a 360-degree viewer.
Click here to learn more about our 360-degree photo viewer for PCs.
2. It Improves the Overall Customer Experience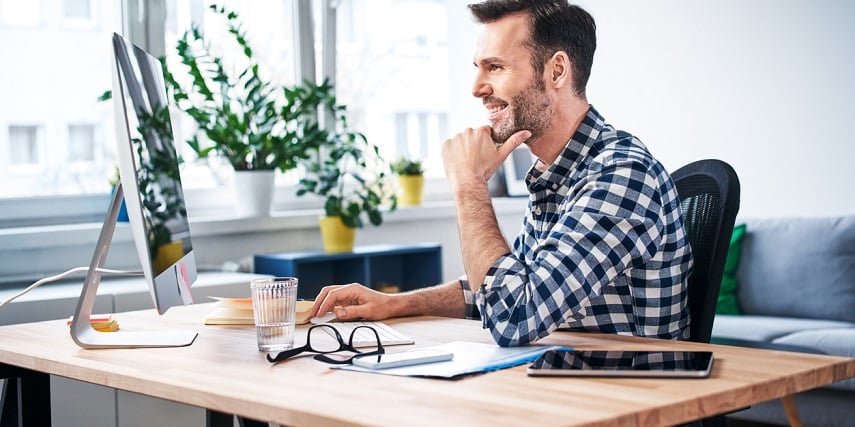 Having a 360-degree photo viewer for PC users enables your customers to easily view every square inch of your product. By providing high-quality, 3D, photorealistic images, you give your customers what amounts to a virtual tour of your product.
Compare that to your competitors. Many may be using plain images (some even with a watermark) that don't give them the whole story of the product.
When customers visit your store, they're looking for a solution to a problem they have. They want to address that problem with as few obstacles as possible. That's true whether they're using a PC or some other kind of device.
A 360-degree photo viewer removes a common roadblock that eCommerce stores suffer from — not having images that are clear or comprehensive enough.
2D images can be static and boring. They also don't always tell the whole story of the product. 2D photos leave out key visual details relevant to a product's size, scope, and depth.
A 360-degree photo viewer for PC users allows the customer to see the product as it is from every angle. This offers a vastly improved, interactive experience for the user.
Visitors to a mobile app may expect features like this. But you can offer this kind of enhanced customer experience for PC users. Then you'll have a significant advantage over your competitors who rely on standard photos.
3. It Enables Customers to View Real-Time Customizations on Their PCs
When your customer uses a product configurator via your eCommerce store, they can produce high-quality images on your web page that show up on their PC in real time.
This is a powerful functionality that can help lead to sales. First, the product configurator lets shoppers adjust the product to their exact specifications. Then the 360-degree viewer gives them previews of the product as they provide updates.
Think of how much more powerful this is than the customer performing an open-source internet search for the product they want to find. Instead of hunting around for it, they're customizing it themselves, all on their PC screen.
Imagine your customer being able to work through the process of sharing their specifications and seeing them instantly appear on their computer screen.
4. The Panorama Viewer Provides an All-Encompassing View PC Users Can't Get Anywhere Else
With regular photos, you're limited in your ability to show certain aspects of the item. A 360-degree viewer enables you to employ panoramic images.
Panoramic images give the viewer a more comprehensive scope of the product they're looking at on the 360-degree photo viewer for PC in a full-screen presentation.
Panoramic photos let your customers establish a wider range for the photo they're looking at. They can veer right or left to see how the product will look in the context of an uploaded photo.
A 360-degree photo viewer will benefit you and your customers no matter what device they use it on. But it will be just as powerful for those viewing them on a PC. It's all thanks to its high-quality and comprehensive coverage of your product.
Interested in discovering more about how having a 360-degree photo viewer for PC users can lead to more sales? For that and more on how Threekit can help improve your online store's user experience, reach out to us today.