4 Reasons Why Your Home Decor Business Needs a Visual Configurator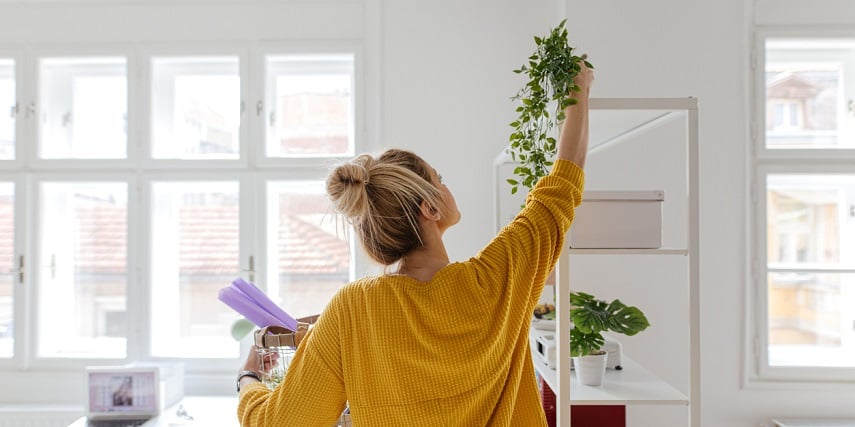 When shopping for custom home decor, consumers want to have full control over their designs. While working in person with a design team can help make sure both the customer and designers are on the same page, this experience may not translate as well when customers are purely online. But a visual configurator can handle the job.
With this tool integrated into your business's eCommerce experience, your home decor business can benefit in a number of ways. Along the way, you'll empower your customers, designers, and sales teams.
If you're not sure whether you need a visual configurator for your home decor business, the following are some of the key reasons why this asset is integral to this industry today.
1. Make Customization Easier Than Ever
When designing various rooms throughout the home, customers want to easily play around with different pieces of custom decor. With the help of a comprehensive and easy-to-use visual configurator, you can make the customization process fun through an intuitive interface.
Customers can choose from different product configurations to create unique design elements and looks that truly speak to them.
For example, they can create a personalized canvas print to hang on the kitchen wall, with the ability to:
Make different color selections

Choose from various sizes

Customize each block of text with a unique font
At the same time, they can see their choices instantly reflected in the corresponding visual. This brings us to our next benefit.
2. Bring Designs to Life With High-Quality Visualizations
Today's visual product configurators enable businesses to digitize their entire inventories with photorealistic 3D images of each product. When customers are designing a piece of custom home decor, they'll be able to freely explore the product as if they're the primary designer.
Using your configurator, customers can rotate and zoom in on each feature of your products. The 3D model will also update with any customized options the customer selects. They'll have a sense of how the final product will look before completing the checkout process.
You can easily capture your inventory and convert it into digital assets through the use of virtual photography solutions. This is highly efficient as you can bypass the need for a physical photoshoot. Innovative software captures each product and turns it into a highly accurate visual that best represents your inventory.
Implement AR Technology for an Even More Immersive Experience
In addition to visuals for use within your configurator, you can take things even further with augmented reality (AR) solutions. These will bring custom designs into the customer's home.
41% of retailers currently use this technology, and that number is only going to grow. If you want to gain a competitive edge in the home decor industry, AR can be the key.
Through the use of AR applications integrated with a visual configurator, customers can use their mobile devices to view full-scale 3D models. They can try out products in any room of their home.
They can then walk around the image and see it from every angle in real time. In turn, they can get an even better feel for how the final product would appear and fit once purchased. This all happens without any need for a physical sample or in-store experience.
3. Streamline the Sales Process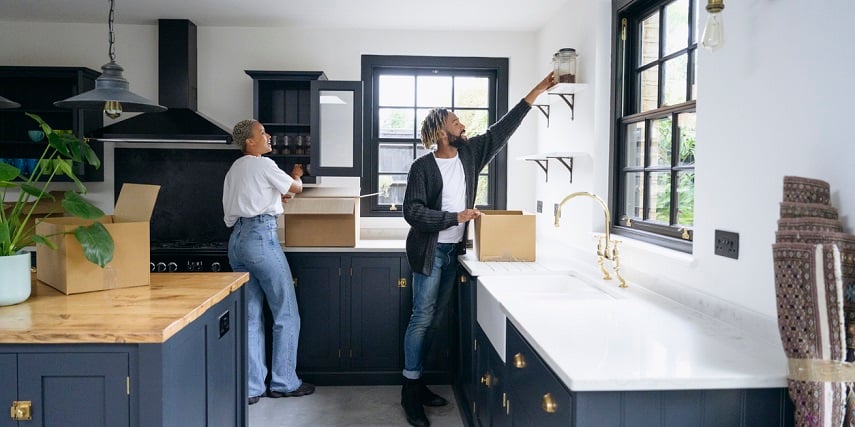 Another key benefit of an all-inclusive visual configurator is the ability to simplify sales. This is important for both your customer and your sales staff. Customers who design home decor and other configurable products using these tools can instantly order their custom design once they've completed it.
Customers can simply access your tool on the product page and go straight to checkout from there. That shortens the distance between the first customer interaction and the time they make a purchase.
Additionally, a product visualization tool with a configure price quote (CPQ) feature can display real-time pricing as customers choose different options. It keeps pricing transparent during the customization process. This is crucial for complex products that can see drastic changes in pricing based on the options selected.
The last thing customers want is to face an initial base price, only to discover when they get to the shopping cart that various add-ons and material selections significantly inflated the price tag.
Keep in mind that your internal sales teams can also benefit from a more simplified sales cycle. A CPQ feature and in-depth product visuals can give both your sales staff and design teams everything they need to get the order right.
Sales staff can accurately quote custom decor for customers. At the same time, design teams can develop decor based on the customers' unique specifications. This automation can be invaluable in improving productivity and sales.
If you require a certain amount of time to design, manufacture, and ship custom home decor, don't worry. It's worth noting that 48% of people are willing to wait longer for personalized products.
If you would like to find out more about how Threekit's visual configurator can transform your physical inventory into top-quality 3D visuals, click here.
4. More Confident Buyers Means More Customers
When designing and ordering customizable products such as home decor through a 3D product configurator, customers are likely to be more confident in their purchases. This improved customer experience can lead to much higher conversion rates.
Why? Customers value knowing what they're getting before they buy.
Customers can view detailed and realistic visuals of a custom product. They'll also see the details around functionality and pricing that can further reinforce their buying decision. With increased confidence from a streamlined buying experience, shoppers will go from the initial awareness stage of the buyer's journey to the decision stage when they're ready to buy.
3D product configuration capabilities can also dramatically reduce returns. Businesses often see as much as a 35% decrease in returns when implementing 360-degree and 3D product visualizations in the shopping experience.
Subsequently, you won't have to deal with the hassles and costs of product returns when more customers are satisfied with the original order.
Turn to Threekit for a Top-Quality Visual Configurator
Now's the time to equip your business for the next generation of online shoppers with a visual configurator. But it's important to locate the right tool for your eCommerce platform.
Threekit's unique custom platform can facilitate the visual configuration of your entire product line with photorealistic, dynamic visuals. Using our virtual photography software, we can convert your entire inventory into in-depth visuals for use in a 3D product configurator tool.
This solution functions as a plugin for WooCommerce, Shopify, Magento, and other platforms. You can also harness the power of AR with a solution that's integrated right into the configurator, eliminating the need for a separate app.
To learn more about our solution and how it can increase sales for your home decor business, reach out to us today.