4 Business Benefits of Implementing a 360 Image Viewer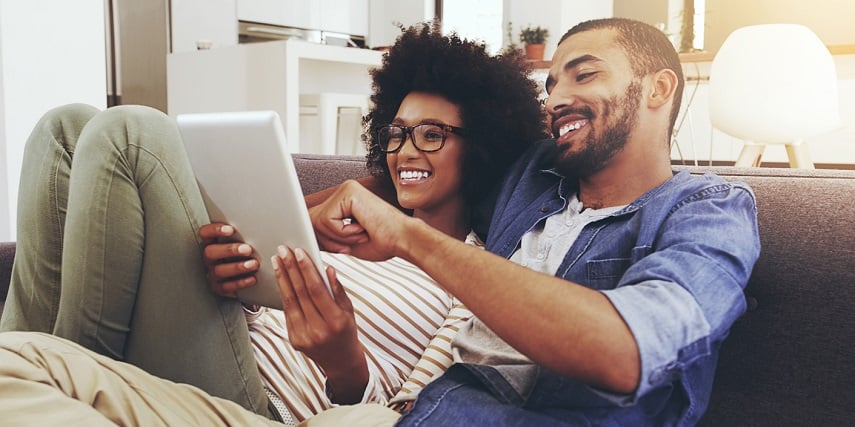 Do you want to create a better experience for your customers — and help increase the odds that they'll pick out a product that perfectly fits their needs? Are you looking for a solution that will improve their ability to see the products they're considering on any platform, including Android, iOS, and Chrome? A 360 degree photo viewer can offer a number of advantages to your customers and your business.
1. A 360 image viewer can help replace slow-loading videos and photographs.
Often, videos and photos are slow to load, especially on mobile devices.
On the other hand, an image viewer will allow your customers to get a better look at their products through panoramic images with fast loading speeds. As a result, they'll be better able to get a full, panoramic experience of what they can expect with a faster load speed.
That improves the overall customer experience.
2. Your image viewer can help increase the duration of customer visits.
The time customers spend on your website matters. The longer they spend on your website, the more likely they are to choose your product — and with good reason. Longer time on your website often translates to a higher overall degree of trust in your products, brand, and image.
By embedding a 360 image viewer on your website, you can convince consumers to spend more time engaging with your website:
Checking out the exact specifications you have to offer
Trying out different variables to see what might change the price of your goods
Even taking a look at what your specific products will look like in the customer's actual space through augmented reality
As a result, when customers think about their products, they'll be imagining the ones that you offer: your styles, colors, and features. They'll see each change captured in crystal-clear JPGs or PNGs so they can easily evaluate their options. Then, when they're ready to make a purchase, it's your brand that is most likely to come to mind.
Furthermore, by spending time in your augmented reality environment and testing out your environment in a virtual tour, customers will connect their environments with your brand.
They'll naturally have a deeper confidence in who you are and what you have to offer. This may encourage them to trust your brand more than they would otherwise.
That full-screen experience, whether on a Mac or on a Windows machine, can encourage customers to feel more invested in choosing your specific products. Click here to learn more about our image viewer solutions.
3. Your high-resolution augmented reality environment can help reduce customer uncertainty about unknown variables.
There are a lot of factors that go into selecting a particular item, especially one that allows customization. Depending on the products you have to offer, customers may have a variety of highly specific concerns, many of which can be resolved through a 360 image viewer.
Through a mobile app or directly from their desktops, customers can take a walk through panoramic photos. The photo sphere viewer and customization options allow them to explore all their concerns about the product.
Customers can get a clear view of exactly what products will look like in their environments.
It doesn't matter which web browser they're using. On Safari, Firefox, Chrome, and more, customers can take a walk through a clear AR view that will allow them to see your product in their space.
They can try out where it will fit, test the colors against the ones already in their spaces, or even select from a variety of features. Ultimately, they'll see how the product will look when they really place it in their rooms.
A panorama viewer allows shoppers to see exactly what the product will look like from every angle. Then they can make informed decisions as clear as if they were using Google VR or a headset to make their image reality.
Customers can get a clearer idea of exactly what the product will cost with their specific customization options.
With a clear user interface, you can do more than just invite customers to explore product visuals. You can also allow them to check out how different features will impact the price.
If you choose to embed pricing as part of your image viewer and customization app, customers can easily determine how each of their alterations will play out in terms of cost and materials used. As a result, they'll often have a higher degree of confidence in their purchase.
Customers will learn more about what your features include.
With your Threekit plugin or custom API, you can put together all the information customers need about specific product features. We handle the coding so you have easy, codeless management. By properly matching all the features and options, you can prevent shoppers from adding customizations that don't fit together. You can also help guide them to choices that may prove more likely to fit their specific needs.
Then they can check out how those changes will fit into their environments.
4. Your image viewer could encourage more customers to visit your website and check out everything you have to offer.
Many people are reluctant to contact a brand directly before they're ready to make a purchase. Others don't want to make a purchase now, but they're willing to consider experimenting with a few options. Then when they are ready to make a purchase, your brand will be the one that's top of mind.
With your 360 image viewer, your website can become a hotspot for people interested in what your brand has to offer. A ready media player will allow customers to experiment with whatever custom features catch their eyes. Your website will offer tools that customers can use through every stage of the buyer's journey.
Your 360 image viewer could be the ideal solution for branding your business and encouraging customers to check you out. The visual economy is thriving. By offering the right solutions for your viewers, you can advance your business. You can also encourage more consumers to check out everything you have to offer.
Get in touch with us today to implement a 360 image viewer that can help you wow customers and boost sales.