3 Ways an SAP Product Configurator Can Satisfy User Intent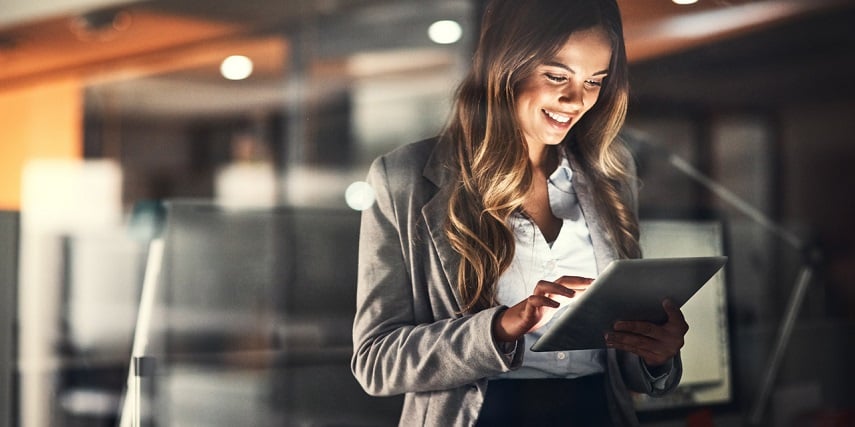 An SAP product configurator can show your products in multiple ways to meet the needs of browsers, buyers, and researchers.
When a shopper stops at your online store, you hope they came to purchase something. But maybe they are just browsing or doing a little research before they buy, while some shoppers may be looking for a quick buying experience.
How can you ensure your online store can meet the varying customer expectations?
According to Nielsen IQ, merchants should rely on four building blocks to provide better shopping experiences. These factors include:
Availability: When doing routine shopping, consumers are interested in availability (especially through automation).
Curation: Shoppers looking to buy online perform research that requires education.
Immediacy: Impulse buyers want access to items instantaneously, even configurable products.
Excitement: Using excitement can build shoppers' interest in a new shopping experience.
In many ways, these building blocks correlate with the buyer, browser, and researcher personas. Let's examine how these building blocks can address the expectations of the three types of shoppers.
What Does a Buyer Want in a Shopping Experience?
Buyers are triggered by routine or targeted buying. They know what they want and consider the experience part of their routine spending.
What they are looking for is a simplified experience with product availability and supply chain transparency.
SAP product configurators can address a buyer's desire for fast and easy purchasing. It doesn't matter if the product is a simple T-shirt or a business suit with complex product choices.
A product configurator can display the critical product features for a fast buying experience.
3D configurator
Buyers want a straightforward buying experience. They know which product they want and what options are needed.
These shoppers also may have purchased the item before and know the pricing. They want the online equivalent of running into the store to purchase bread or milk.
A 3D configurator can deliver that experience through easy-to-use configuration options that show the product exactly as the buyer expects. With SAP ERP integration, buyers can have their choices saved.
When it's time to buy, it's just a few clicks, and it's complete.
They don't have to reselect product features such as size, color, or texture. They simply place an order.
Click here to learn more about our SAP product configurator.
What Does a Browser Expect in an Online Shopping Experience?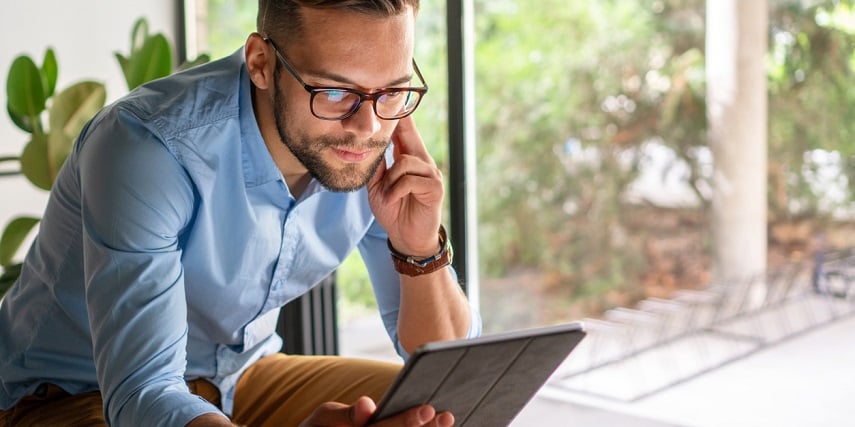 People who browse an eCommerce website are not focused on buying. However, with the right amount of encouragement, they can become buyers.
To turn browsers into buyers, merchants need to generate excitement and create a "need-to-have" moment. An SAP product configurator can bring a sense of immediacy to the shopping experience as it builds excitement through augmented reality and 3D images.
3D images
Multi-dimensional imagery makes product functionality come alive. 3D images can start with a base product and then display images of configured products from multiple angles.
For example, engraving can personalize an item, but it's difficult to envision what it will look like.
With 3D images and augmented reality, an SAP product configurator can display the engraving as it will appear on the product.
If different fonts are available, then shoppers can see how each option appears. Add on zoom capabilities, and consumers can also see their customizations up close.
360-degree views can build excitement as shoppers see how their product configuration looks from all angles. Creating a more vivid image adds to the excitement and also increases the feeling of immediacy that motivates browsers to buy.
Augmented reality
Augmented reality allows seamless integration of virtual images in the physical world.
The technology can build excitement as shoppers configure products and then see them in the real world. When a shopper finds the perfect lamp and sees that it fits nicely into their space, it's much easier to select "buy."
Suppose site visitors are interested in hats. They don't plan on purchasing online but are looking for ideas.
With augmented reality, they can see what a hat looks like on themselves. Then, as they configure different hats, they may find one hat that creates that "must-have" moment.
What Do Researchers Want in an Online Shopping Experience?
Most online shoppers research before they buy. Consumer studies found that 85% of shoppers conduct research before buying online.
That means eCommerce sites need to provide information on product features that help consumers understand how products differ in functionality. If researching consumers can't find the data they're looking for, then they will move to a website that does.
SAP configurators make a perfect tool for attracting researchers:
They can display measurements so consumers know the size of the product.
These variant configurators enable shoppers to see the measurements even in a 360° view.
Zoom capabilities let consumers experience detailed views of products.
Incorporating virtual photography allows eCommerce sites to display multiple views of a product without paying for costly photo shoots.
Virtual photography
Virtual photography uses 2D images and 3D models to create product images. It also provides images for variant configurations.
When researching consumers are configuring products, displaying more images makes it easier for them to see product details. The more information they receive, the more likely they are to buy.
Virtual photography uses digital technology to convert photographs into pixels. Once converted, the pixels can be adjusted to show all sides of a product, no matter how complex.
Virtual photography can enhance the educational functionality of an online website. Integrating text and images can help shoppers see what is being highlighted. Differentiating product features through education can move researchers towards buyers.
Leverage an SAP Product Configurator to Satisfy User Intent
An SAP product configurator uses an API interface to integrate with an eCommerce merchant's SAP site.
With enterprise-wide access, the configurator provides advanced technologies such as augmented reality and virtual photography. These technologies deliver the flexibility that allows merchants to meet the expectations of shoppers looking for different experiences.
No matter the intent, an SAP product configurator can help.
Threekit's platform offers merchants a 3D configurator, virtual photography, and augmented reality. It delivers immersive and interactive capabilities on mobile devices and desktop websites.
Contact us to learn more about our platform can drive your business growth.