3 Types of Data a Salesforce Product Configurator Can Give Your CRM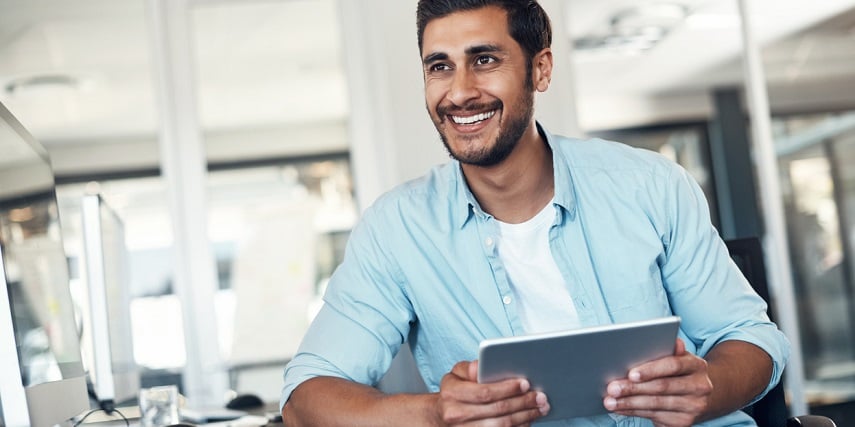 If you want to enhance your Salesforce CRM, you can easily do so with the help of a Salesforce product configurator. This tool can change the way you connect with customers, optimizing customer relations and significantly boosting conversions.
Salesforce product configurators can give your customers the tool they need to configure the ideal product. At the same time, your sales teams can benefit from a tool that enables them to fully understand what the customer wants and cater to their specific needs.
Help your sales staff create the perfect customer experience. The following are some of the key types of data you can receive through a Salesforce product configurator.
1. Information Around Custom Configurations
Using a visual product configurator with detailed 3D models of your product catalog, customers have the ability to fully customize the ideal product, which is enough to reduce returns by up to 35%.
Prospects have the ability to customize a wide variety of options with impeccable detail. These options include colors, textures, add-on features, geometric configurations and more.
Not only can this benefit your customers, but it can also be advantageous to your sales teams.
You can easily add features, colors and other configurable details in real time. Then you can transfer them to your Salesforce CPQ platform's line items.
Sales staff will then have a clear idea of exactly what your customers are looking for in their custom products. Subsequently, you can provide your customers with a complete breakdown of what each element will cost when providing them with the final product quote.
Click here to learn more about what you can achieve with custom configurations through Threekit's Salesforce product configurator.
2. Customer Specifications Matched to the Corresponding Component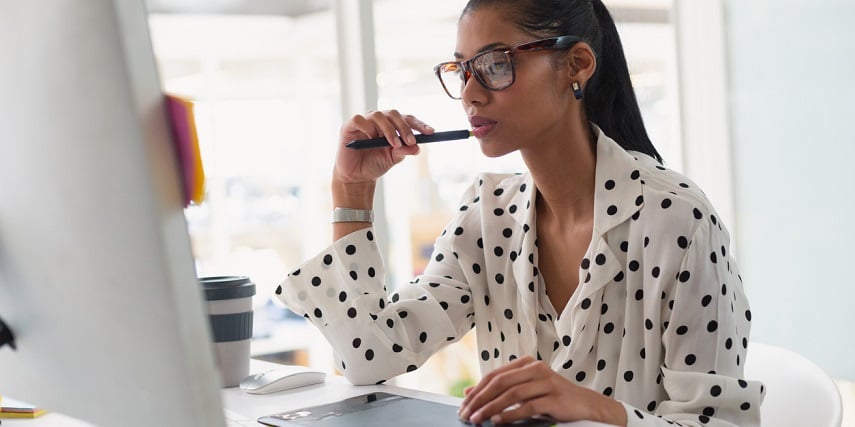 It can be challenging to connect customer specifications with the appropriate part. This is even trickier with more complex products that have many configurable options and components.
To make things simpler, a Salesforce product configurator can instantly connect customers' specifications with the right part. It automatically eliminates any doubt as to which part will work best.
For example, in a drone configurator, customers may want to select certain specifications for flight speed or weight. But only certain components provide those exact capabilities.
When customers choose a particular specification, the Salesforce CRM could match it with the best part. It can also eliminate options that won't work with the design.
In addition to assisting sales teams, your configurator could also gray out certain parts that are incompatible with the product design for both you and your customers. This will quickly guide users through the parts selection process.
This user-friendly feature enables businesses to streamline the product configuration process.
By correctly identifying the right part to match based on specifications, you can also avoid any potential mistakes that could otherwise frustrate customers and give them a faulty product. In turn, you'll be able to further reduce return rates and encourage more people to come back to you.
Even further, automatic matching of parts to specifications leads to a faster sales and design process. This will enable you to deliver the final product to your customers even faster.
The combination of accuracy and efficiency is sure to win over new customers and earn plenty of repeat business from existing ones.
3. Pricing That Adjusts in Real Time
Customers care deeply about pricing when configuring a product. Along with high-quality visuals, it's one of the most important factors when making any buying decision.
Customers want to know exactly what they'll pay before paying it. 85% of consumers need the price to be just right before settling on a business.
This is especially crucial for custom products with a variety of options that can drastically affect the final price.
Additionally, sales teams should be able to provide customers with accurate pricing with a configure price quote (CPQ) feature. This details specifically what shoppers can expect to spend for different configurations. This will help extinguish uncertainty that customers might otherwise experience during the sales process.
With the help of the right Salesforce product configurator and CPQ software, you can update pricing in real time based on customer inputs and suggestions from sales staff.
For example, suppose your customer is working with a salesperson to design the ideal product. That salesperson can choose various design elements. They'll see the pricing right in the CRM tool, clearly indicating how much the final product will cost.
Our Salesforce product configurator helps automate sales while removing any guesswork from the customization process.
Integrate a Reliable Product Configurator Using Threekit's Solution
If you want to utilize all of this data to your advantage through a Salesforce product configurator, it's important to locate the ideal configuration and CPQ solution for your business.
Through the use of Threekit's innovative product visualization and configuration tool, you can impress your customers while benefiting from automation of the sales process.
Whether you need a solution for a small business or a large corporation, our tools can fully equip your sales teams with everything they need. This includes everything from detailed visuals and parts selection capabilities to instant, accurate quote generation.
Our high-tech product configurator can improve workflows. It optimizes the buying experience for your customers and the sales process for your staff.
We can achieve this through virtual photography that captures your entire inventory, along with a configurator that seamlessly integrates with your Salesforce platforms via the Salesforce AppExchange.
You can even take product visualizations a step further. Implement an augmented reality solution that brings your products to life in real-world settings.
You can showcase products in the store or in customers' homes; these in-depth 3D visuals can further convince your customers that your products are right for them.
When you integrate our Salesforce product configurator into your sales processes, you'll be able to see the many benefits this solution has to offer in no time. Regardless of what your business requires, we can meet your needs with a custom tool that's ideal for your customers and staff.
Want to find out more about our products and what they can do for you? Connect with us to get started on implementing the perfect sales tool today.