3 Things That Make a Real-Time 3D Customizer Trustworthy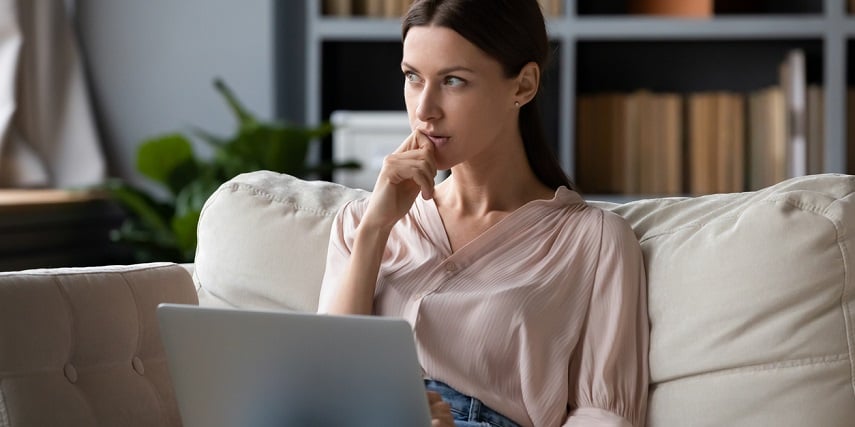 Looking for a sure way to win your audience over and lead them to a purchase? Is your shopping cart abandonment rate worrisome as you struggle to find ways to reduce it? If you're trying to boost sales and increase customer confidence in their purchases, you can easily do so with a real-time 3D customizer.
Interactive product images alone have been shown to build trust among customers, but you can further build trust using the right features. The key is knowing what to look for in the ideal software to provide the perfect product customization experience.
Here we'll review a few ways a reliable 3D customizer can enhance the eCommerce experience and encourage more people to buy from you.
1. Real-Time Pricing Updates Eliminate Surprises
One of the biggest factors contributing to a shopper's buying decision will be the final price. Customers want to know exactly what they're paying before they complete their purchase. This is especially crucial when making a big purchase, such as a piece of custom furniture or costly equipment.
Customers don't want to see a base price and create a custom design, only to find out that they'll be paying considerably more for their custom options on the checkout page. This is a quick way to increase shopping cart abandonment rates. Customers can easily stop in their tracks if sudden price shocks turn them away.
Using a real-time 3D customizer with a custom price quote (CPQ) feature, you can show customers how much the final product will cost along the way. When customizing their designs and adding new features or specifications, the price will update in real time.
Customers can clearly see the new price before ever reaching the checkout pages. This will let them know what to expect when they begin the checkout process.
Your sales teams can also benefit from this feature. They'll know precisely how much to quote a customer based on the features they want in the ideal custom product.
2. Integrate With a Company PIM for Real-Time Availability
A good 3D customizer will also be able to connect with your company's product information management (PIM) system. This enables businesses to instantly update product catalogs and configurators as existing products or individual components become unavailable.
For example, a customer may want to customize a furniture piece and purchase a unique design. After purchasing, the different features will be reflected in your PIM.
If certain features or components become unavailable, your product customizer will reflect this change. You can gray out or eliminate unavailable components from the configuration process. This helps make sure that customers know what's actually available to them at the time of purchase.
Otherwise, they may be about to complete their order only to discover that a particular item isn't available. This might frustrate them to the point of driving them away.
Ultimately, connecting a 3D product configurator to a PIM can help you get the most from your PIM. You can enhance the customer experience with:
If you want to learn more about how Threekit's innovative 3D customizer can integrate with your PIM and eCommerce platforms, click here.
3. Real-Time Image Adjustments Give More Control
Online shoppers want to feel like they're in complete control over the customization process. What better way to give them this control than with a 3D configurator with interactive real-time image adjustments?
Ordinarily, a product image might update with certain changes. But customers want to be able to interact with 3D designs that make them feel as though they're actively creating the product.
The fact is that interactive 3D capabilities can increase conversions by as much as 40% compared to less engaging product images. As customers spin and zoom in on the product and make changes to certain features, the photorealistic image will update accordingly.
In the process, customers will have a clear idea of how the product will look or even function once purchased. Some configurators can take this a step further with the help of AR technology.
Using AR with a customizer app, customers can use their mobile devices to overlay a 3D model of their design in their homes or other spaces. The model will be to-scale, accurately representing its size and appearance once manufactured.
The shopper can then walk around the object. They can see it from every angle, which can instill even more confidence as they confirm whether the product will be a good fit. If they want to make changes, they can simply go back into the configurator and make them. Then they'll see them reflected in an updated AR model.
Use Threekit's 3D Customization Platform to Significantly Boost Sales
All of these features can make a 3D customizer an invaluable asset when attempting to increase conversions and bring more people through to a sale. However, it's important to make sure you're using the right software to get the best possible results.
One of the most comprehensive tools available is Threekit. By implementing our all-inclusive solution, you can make full use of a reliable 3D customizer that connects to Shopify, WooCommerce, and nearly any other eCommerce store.
Our platform consists of three main solutions. First, to convert your entire inventory into high-quality 3D images, we use our Virtual Photographer™ tool to capture every product and potential configuration. This is accomplished without the need for a physical shoot. All we need is a sample or an existing 3D image file of each product.
We can then set up each virtual asset and configuration, placing them in our innovative 3D product configurator. If you want to harness the power of AR, we can also integrate the configurator with our AR solution, which doesn't require the use of a separate app.
Customers can simply overlay their designs right from the configurator on your product pages.
Together, these solutions are likely to help increase buyer confidence and, subsequently, sales. If you would like to learn more about our 3D customizer solution and what it can do for you, connect with us today.