3 Reasons Why Field Service Representatives Need a Product Customizer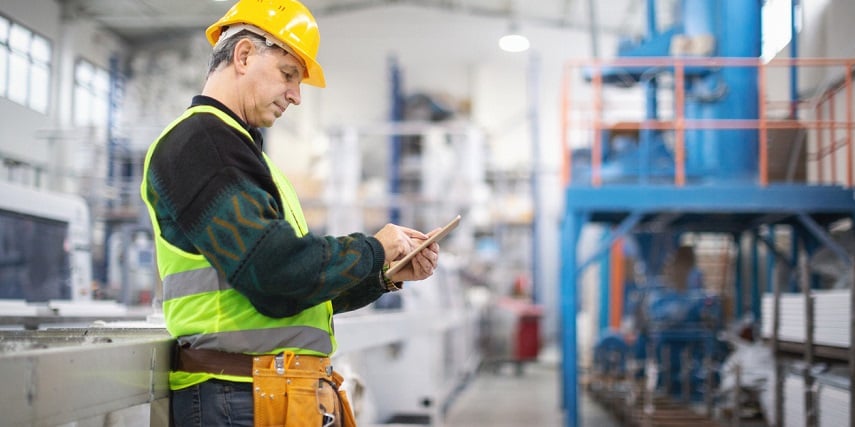 If a piece of equipment in your customers' facilities experiences any inefficiencies or complete breakdowns, you need to be able to effectively service it before breakdown culminates in expensive downtime and frustration with your business. Thankfully, you can avoid these issues by empowering your employees with a reliable product customizer.
Product customizers aren't just for eCommerce customers. Your field service reps can use the tool as an easy-to-operate way to make internal orders.
When sending your field service representatives out to diagnose and repair certain issues, a comprehensive customizer could help visualize and streamline the process. If you want to make sure your employees leave customers impressed and satisfied with the right solutions for their application, a good product customization tool is key.
Here are a few specific benefits that come with implementing a product customizer in field service operations.
1. Make It Easy to Order In-House Parts and Replacement Equipment
When field service reps need to service a specific piece of equipment and order certain parts for it, traditional ordering systems may not make it entirely easy to do so.
Technicians would need to scroll through product after product to find what they're looking for. But an innovative product customizer can make this simple.
Field service staff can use a reliable product configurator to view a detailed 3D visualization of the equipment that needs servicing. This insight will help them locate the right part instantly.
They can then order the part within the configurator to ensure the replacement part starts shipping as soon as the customer needs it.
Not only is ordering parts easier, but so is diagnosis. Reps can explore in-depth 3D visualizations much more deeply than a conventional PNG or JPG image. For example, they can see inside and out to make the most accurate diagnosis for each piece of equipment.
To facilitate all of this, the right product customizer app will integrate into your existing field service management app, making the solution seamless.
Click here to learn more about how Threekit's product customizer tool can work with your current field service applications.
2. Enable Reps to Look Up Specifications
When selecting the ideal replacement part or determining which repair procedures to perform, accuracy matters. It's important for field service staff to have access to the correct data at all times.
With an all-encompassing product customizer, your employees will be able to easily look up all specifications or a particular system or individual part. They can even see how different specifications might affect equipment's overall functionality, helping them make the right decision.
Technicians can also instantly see how much the replacement part and repairs would cost using a configure price quote (CPQ) feature that details pricing in real time.
Suppose your technicians can quickly identify the right specs for a specific machine or component. In that case, they'll be able to make the correct diagnosis every time. Then they can connect it with the most appropriate replacement part.
This will significantly boost employee productivity while helping ensure your customers remain consistently happy.
A centralized asset management system can make things even easier with an extensive and intuitive visual inventory of each customizable product and component required for efficient service.
As soon as the tech discovers the issue, they can identify the ideal specifications to help solve the problem. Then they can find the corresponding replacement part almost instantly.
3. Make Sure Equipment Is the Right Fit With AR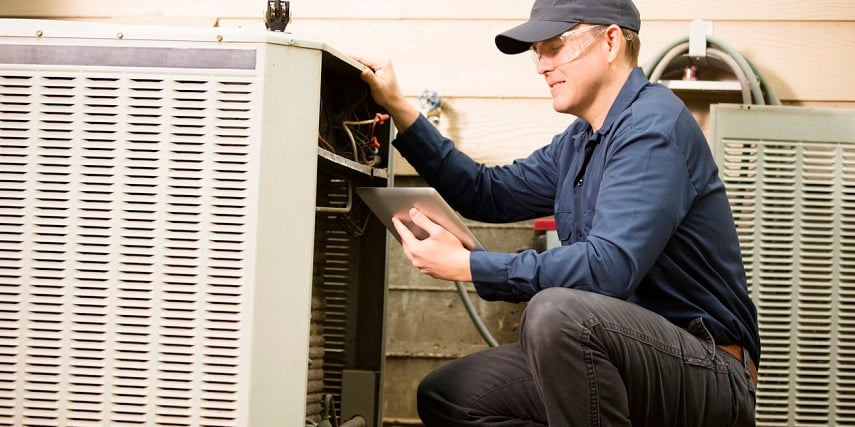 High-quality 3D visuals can help technicians explore every inch of the equipment. Through augmented exploration, they can quickly identify the problem and the right repairs or replacement parts to solve it.
However, online specs alone may not be enough to ensure if a new piece of equipment or part will be the right fit for certain facilities and systems.
To help make sure that the order is right, field service representatives can use their product customizer to overlay custom products in real-world spaces with the help of augmented reality (AR) solutions.
All they need to do is integrate the product configurator with their mobile devices, including smartphones or tablets with iOS or Android operating systems. They can use these devices to then see how the product would appear once ordered with a realistic AR projection.
Techs can simply place the equipment in a fixed location and walk around it (including for manufacturing plants and equipment). They'll instantly get a better sense of whether it will be the right fit.
If a part or machine is too bulky or otherwise awkward in its design, the tech can go back into the product design tool to modify customization options.
Ultimately, AR can help confirm whether an order is right or if it needs some additional modification beforehand. This will further prevent potential mistakes during repairs or parts replacement, keeping services efficient and customers content.
Give Your Field Service Staff the Solution They Need With Threekit
Each of these advantages makes integrating a fully capable 3D product customizer crucial for your field service employees.
These tools aren't just for stores and product pages to create customized products. They can also help streamline repairs and replacements, allowing for increased productivity and customer satisfaction.
However, you need to locate the most ideal solution that can fully equip your field service techs and agency. This is why Threekit is here to provide you with a solution that's specifically tailored for field service, along with our product configuration tools for Shopify, Magento and customer-facing online stores.
Using our solution, you can enjoy several key benefits that make customizing different product options easier than ever while giving you the chance to provide exceptional customer support.
Streamline repairs and replacement
Through the use of high-fidelity product visualizations and AR capabilities, technicians will be able to make the correct diagnosis when performing repairs and choose the right replacement parts. In-depth visualizations and accessible dropdowns allow for easy part selection and specification lookup.
Connect with your current field service management application
You won't need to worry about making a dramatic switch when integrating our product designer platform. Our solution functions as a plugin that works with your existing backend management app. This helps further expedite case resolution.
Create a comprehensive visual inventory
When managing and browsing your own products, give support teams the ability to easily find what they need. They can serve customers better with an extensive and accessible visual inventory.
Field service staff can simply enter what they're looking for in text fields. Then they can locate the most compatible part based on what they require.
Want to find out more about what makes Threekit a great app to have for your field service teams? Then connect with us today.