Over 200+ leading global brands use and trust threekit for visual commerce




Create Virtual Fitting Rooms With Threekit
No more leaving sales on the table. Offer a virtual fitting room for custom apparel to increase customer confidence.
Create Boost Revenue Streams With The Original Visual Commerce Platform
The more you show, the more you sell. Open new revenue streams by offering custom apparel configurations online.
Reduce Costs by Producing Interactive Visual Content
Drive efficiency and empower channel sales with self-service configuration. Save on operational costs by optimizing inventory and reducing returns.
Product Data
Tables
Spreadsheets
Catalogs
PIM Data
ERP Data
Threekit Platform
Product Experience Manager
Asset & Attribute Management
Business & Visual Logic
Extensible Application Layer
Public API Library
Analytics & Insights
Visual Data
Photography
Drawings
Samples
These Leading Businesses Are Already Benefiting From Visual Commerce
Benefit From Threekit's High-Quality Features
Visual engine
Stop asking your customers to simply imagine important products. Give them high-resolution, interactive visual experiences with 3D visuals, virtual photography, or AR instead. .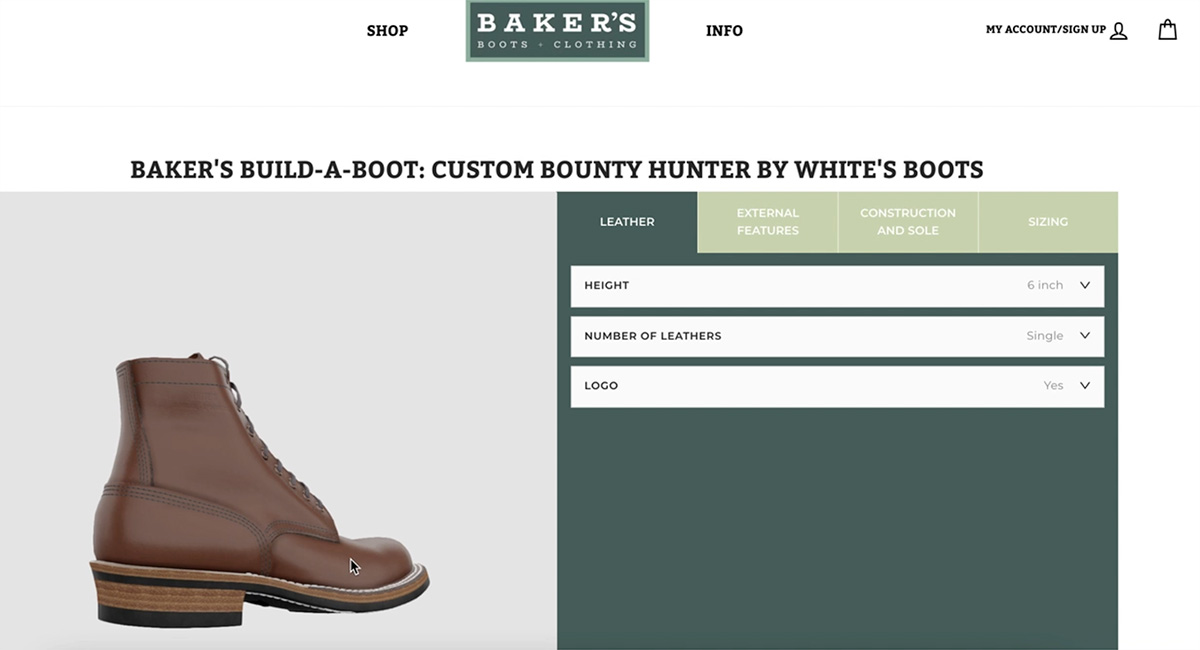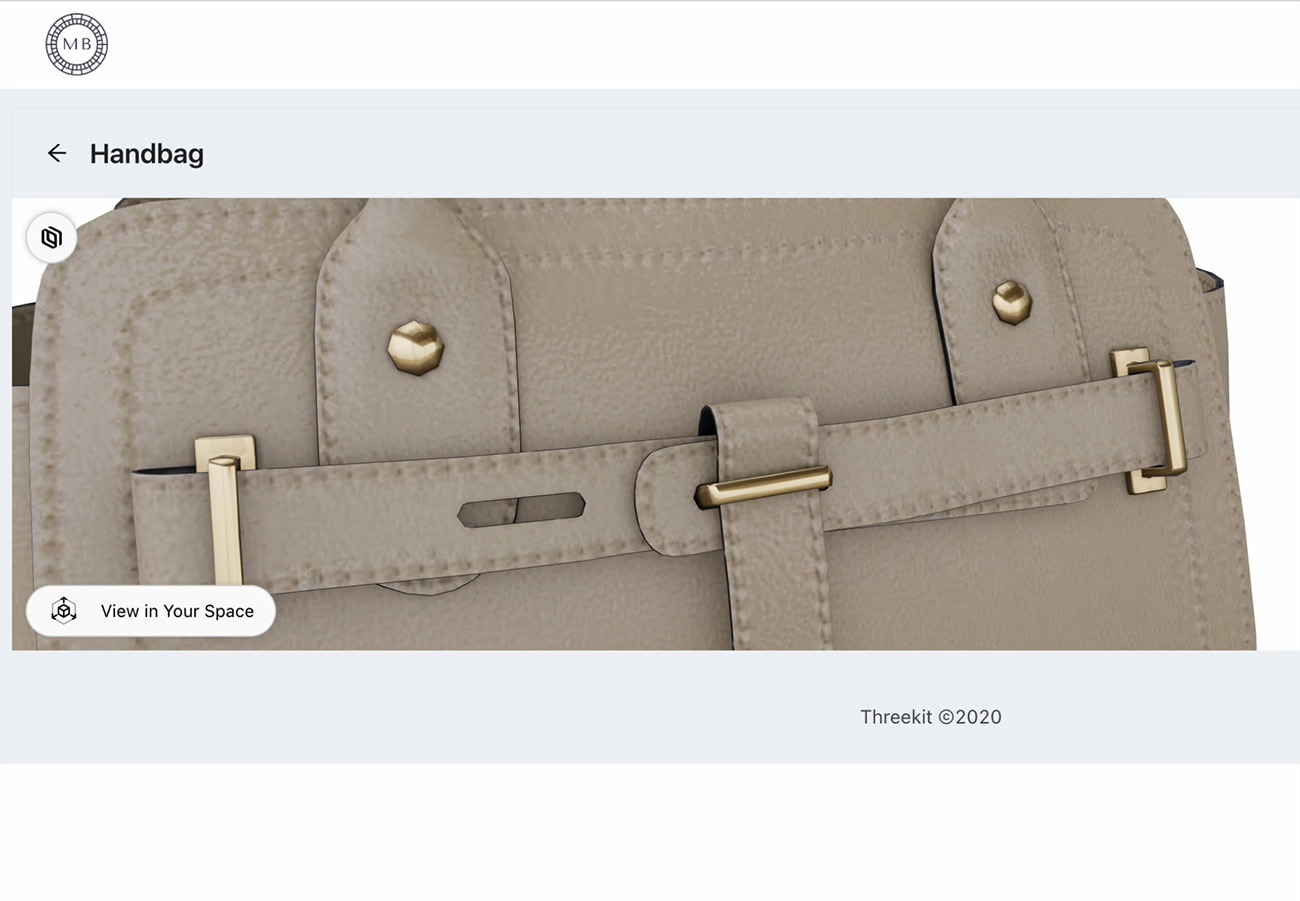 Product configurator
Empower your buyers with tools that manage product rules, logic, features, and choices in real time. Lay any variation of your products at their fingertips with a 360-degree view to boot.
Omnichannel distribution
Make sales whenever, wherever you are. Whether you're selling on social media, as an online retailer, or in a physical shop, customers get consistent messaging about your product.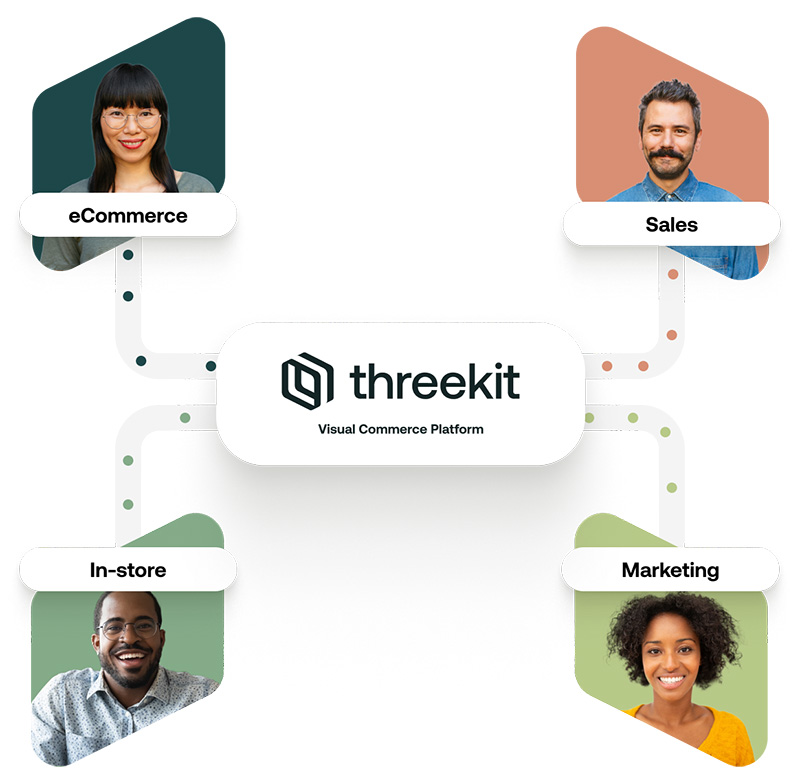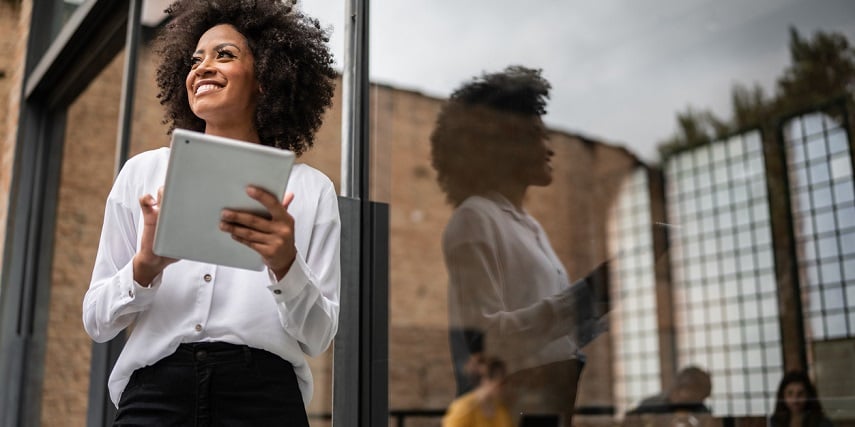 Composable platform
Threekit integrates and works seamlessly with all the tools in your current future tech stack. It can scale as you grow.
Frequently asked questions about immersive customer experiences
Why are interactive visuals important in ecommerce?
Interactive product visuals are important because they enrich your buyer's experience and empower them to make purchase decisions with confidence. This leads to higher conversion rates and customer satisfaction.
Interactive visuals provide an immersive, detailed view of products, allowing shoppers to assess features, colors, and customization options, mimicking an in-store experience. They also help differentiate your brand, showcasing a commitment to customer experience.
Can Threekit integrate with my tech stack?
Yes, Threekit is a composable platform and integrates anywhere with a headless architecture that plugs directly into omnichannel platforms—including ecommerce platforms, OMS, ERP, PIM, and DAM.
Do I need to know how to code to use a visual product configurator?
No, you typically do not need to know how to code to use a visual product configurator. These tools are designed to be user-friendly and accessible to users, regardless of their technical knowledge. Threekit's intuitive interface allows potential customers to select options, customize products, and see real-time visual representations without writing any code.