Scale your business with Threekit
3D and augmented reality product visuals are not just tools for selling online, they are a path to help grow your business. More customer engagement on your site means more traffic and higher conversion. Take your business to the next level with Threekit.

Enabling 3D configuration andaugmented reality on your eCommercesite can increase conversion rates by asmuch as 40%.

83% of digital shoppers rank productimagery as the number one factorinfluencing their purchase decisions.
We partner and integrate seamlessly with leading platforms.
Case Study

Taja Collection makes completely customizable candles, allowing shoppers to select fragrance, graphic design, color and more. Threekit created a 3D experience that enables these updates in real-time.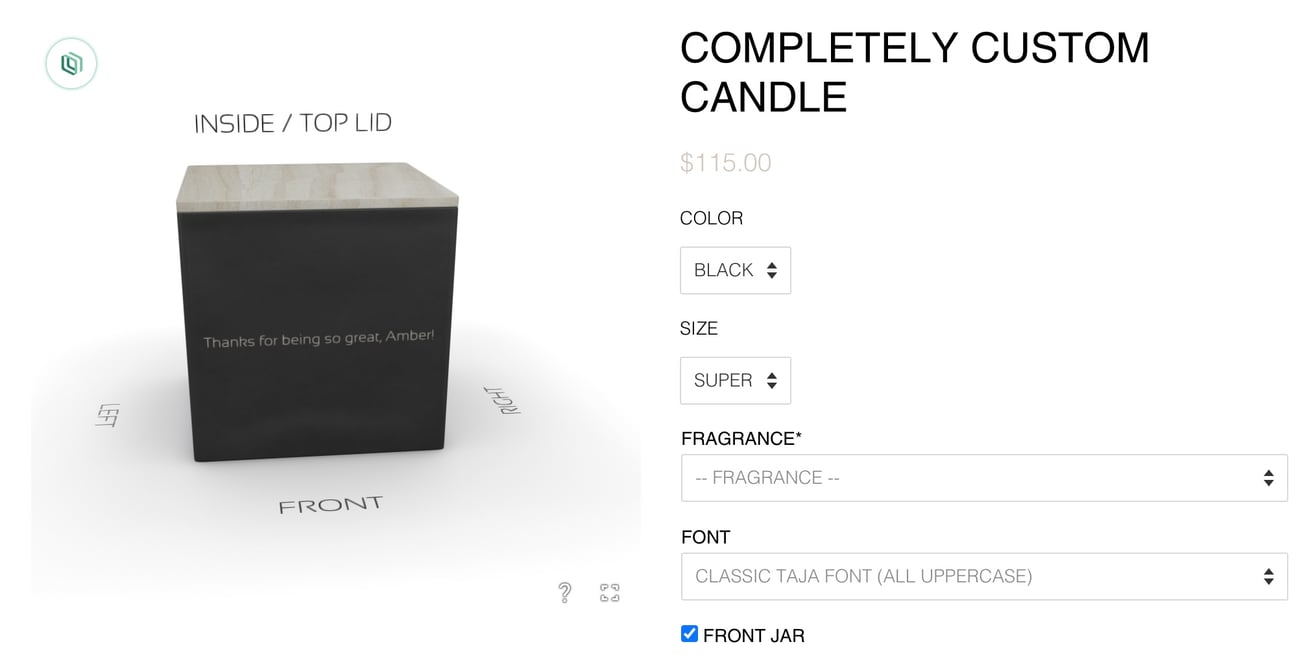 Find out what else you can do with Threekit.