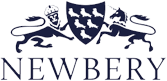 Create engaging product experiences that get results
increase in average order value
boost in on-site conversions
increase in quote requests
The Sporting Goods Suite
Showcase your configurable products in every way necessary to wow your customers and give them the confidence to buy.
Advanced configuration
Bring in more firepower for products that have parametric attributes or can be infinitely customized.
Personalization features
Enable shoppers to "make your product theirs" with custom text, image upload, engraving and more.
Dynamic pricing
Associate pricing data with individual catalog items so price will update automatically as shoppers configure products. Includes multiple pricebooks and currencies.
Digital product catalogs
Create syndicated product catalogs to enable distributors, retailers and buyers to access, explore and buy products.
Enhance your entire product experience, from design through order fulfillment.
Plug In and Add the Power of Product Configuration
We instantly enhance how you do design, marketing and merchandising by integrating seamlessly with the tools you already use.
Try a Superior Customer Experience
Want to know how your customers will feel? Customize, spin and zoom in to see all the detail in beautiful high-resolution.




Case Study

Misty Mountain makes innovative climbing equipment for enthusiasts and professionals. Threekit created the interactive 3D experience for their custom harnesses.
Read more about how 3D configuration, 2D digital draping and augmented reality will take your product experience (and your business) further.