Threekit Engagement Ring Configurator
Create amazing moments of connection by letting customers build custom engagement rings in real time on your website.
Pricing starting at $15,000 per year plus implementation.
Present your rings with exquisite luster
Convey the quality and shine that makes each piece worth its price tag. Threekit brings every carat to life, brilliantly.
Let customers create their own piece
Threekit's 3D configurator and Virtual Photographer gives customers the ability to personalize to perfection.
Deliver an amazing customer experience
Drive loyalty and confidence while outshining the competition when you let customers get an in-store experience online.
Interactive 3D
Sell more by letting customers zoom in on that special ring band style, rotate and see the light bounce off a gem, and examine finished from every angle.
Virtual Photographer
Drive confidence by showing buyers exactly what the ring will look like with virtual photography that shows off the very best of your pieces.
What's included:
We build the experience based on your band styles and finishes, metals, gem shapes, setting styles, and finishes (with limits on options)
Interactive 3D builder or virtual photography of custom rings including showing the ring on a hand or on a turntable
We integrate the experience on to your website to drive sales, shares, and success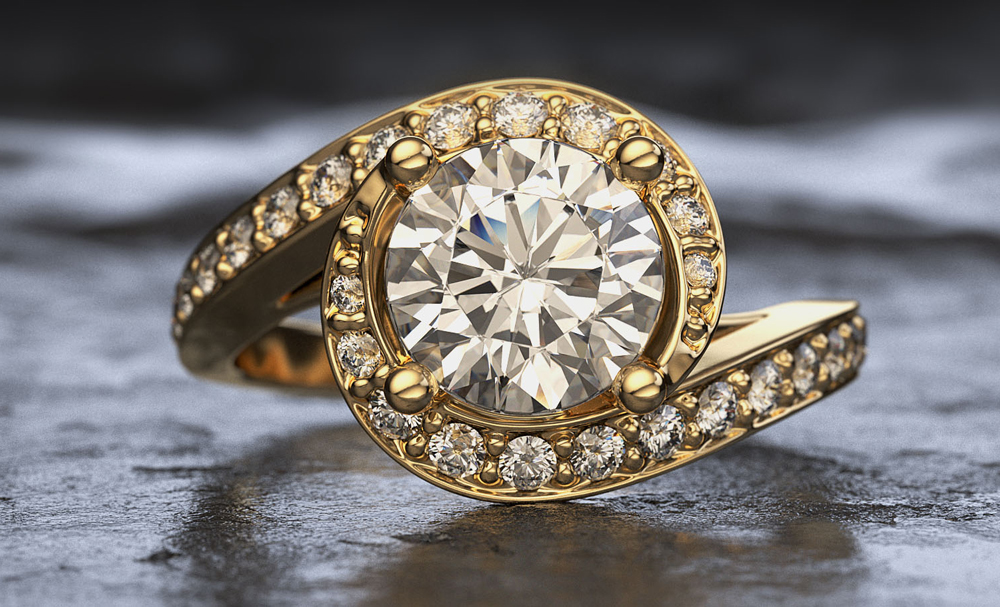 Send CAD files or other designs to Threekit
Threekit provides guidance to create and optimize your models
Customer review and feedback
Threekit installs on your website
CASE STUDY

Lindsey Scoggins chose Threekit to create a digital version of their custom engagement ring studio. The experience delivers the ability to personalize with the highest level of visual fidelity.
Give your customers what they're looking for
premium willing to be paid for custom rings
of shoppers stopped buying from a brand because a competitor offered a better experience
of shopper said they want more interactive 3D and AR
Sign up using the form below to take the first step.