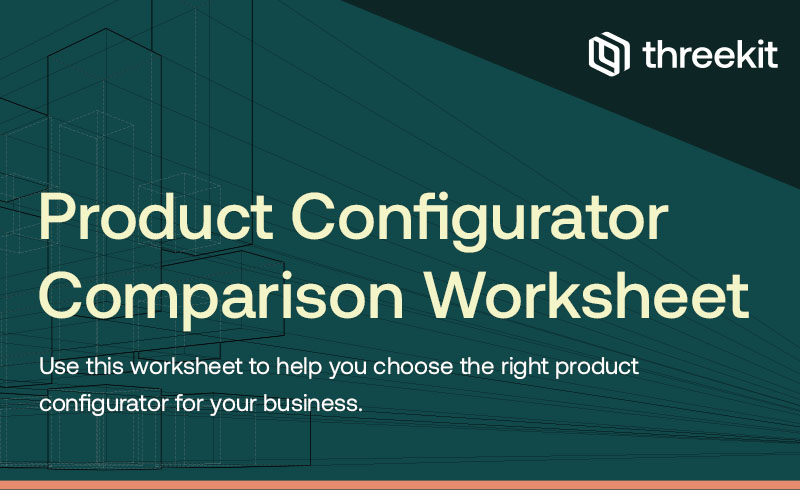 If you're looking to add 3D configuration, 2D visuals or augmented reality to your eCommerce website, choosing the right software can be a challenge.
The fact is, not all product configurator platforms deliver the same benefits, so it's worth taking the time to do a careful comparison before you make the investment.
To organize and compare your options, we invite you to use our Product Configurator Comparison Worksheet worksheet to help you choose the right solution for your business.
Download The Product Configurator Comparison Worksheet