Introducing ThreekitGPT Beta
Try the future of AI-powered product configuration, today.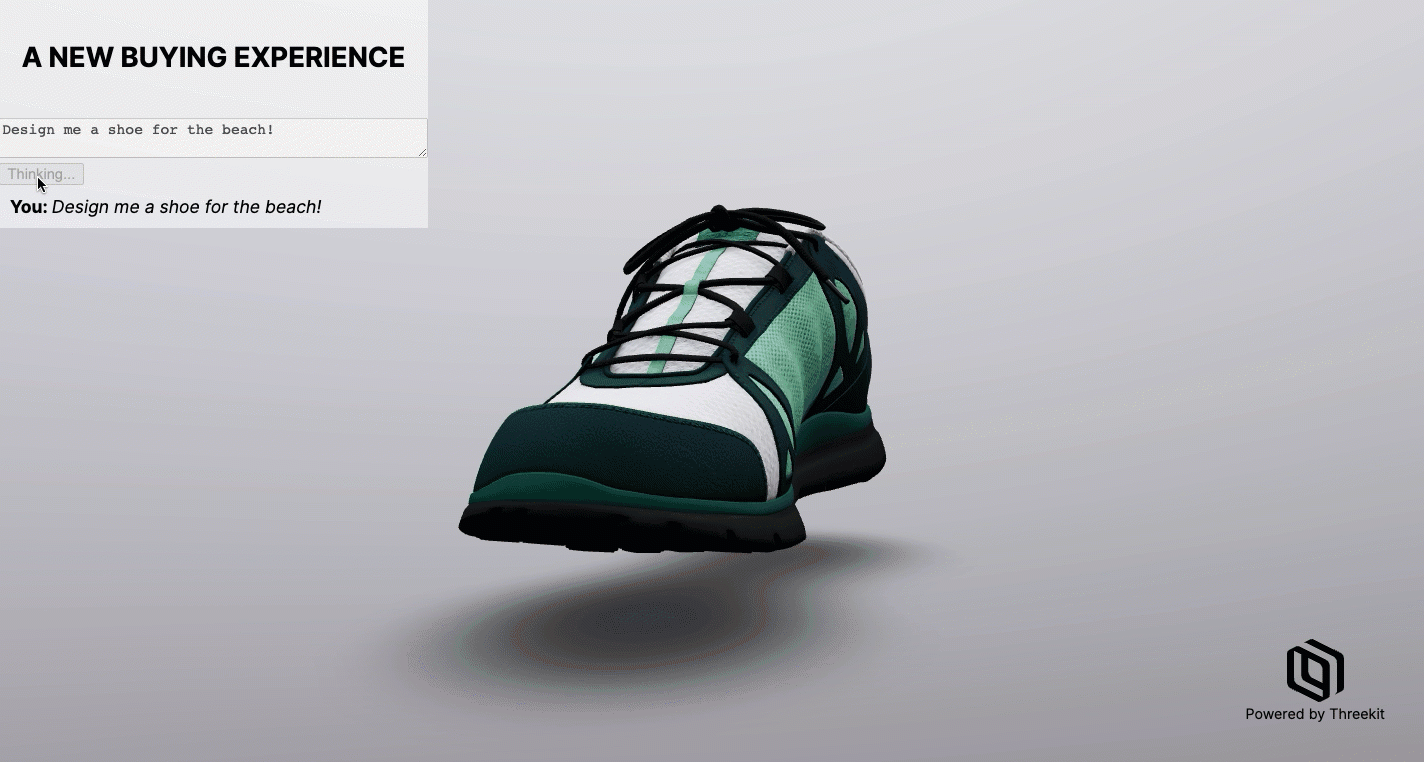 STEP 1
Press the "Begin" button
STEP 2
Write what you have in mind for your design–colors you like, a sports team you want to emulate or your different shoe components you want to customize
STEP 3
Keep the conversation going! You can collaborate with ThreekitGPT until you have a design you love.
STEP 4
Screenshot an image or gif of your design and share the experience with friends!
Product configuration can be complex and time consuming - ThreekitGPT offers a more intuitive and rich customer experience.
For products with lot's of options and variations, an AI led suggestion can drive customer confidence about the "right choice"
Higher engagement and product exploration could reduce customer service and sales costs while driving conversion and sales.
AI will help drive the future of Threekit Visual Commerce - want to learn more?
Speak to our experts about Threekit and AI.