Case Study

A customized ecommerce solution to deliver personalized golf products
Situation: Renewed Attention to Digital Detail
As one of the world's leading golf club providers, TaylorMade has always led with innovation. Founder Gary Adams developed the industry's first metalwood design, which didn't just look and sound different from every other club. It performed better too.
TaylorMade recognized an opportunity to apply the same innovative attention to detail in their direct-to-consumer ecommerce experience. They wanted to give their online customers the exclusive ability to configure their own personalized golf clubs.
The goal was to give users a way to engage more deeply with the brand and if done properly, would help them expand their global reach, increase revenue, and grow their direct-to-consumer business.
Solution: A Leading-Edge Club Customization Experience
Threekit's experienced team of 3D artists and developers provided the synergy that TaylorMade was looking for to realize their vision.
As an expert in both the Salesforce platform and the ecommerce market, Threekit quickly got to work to create and implement a smooth, beautiful, smart, and functional personalization journey for TaylorMade's SIM2 driver.
The new interface provides a high-resolution, 3D rendering of a customer's unique club. The user can grab and swivel the image with smooth, intuitive mouse movements, or select pre- programmed club views to see the product from every angle. The 3D rendering changes in real-time with each customization. Customers can quickly and easily configure and personalize their club's head, shaft, grip, color and other features.
Results: Immersive Digital Experiences Really Do Pay Off
Within six weeks of launching the new club personalization tool, TaylorMade:
Saw 2X as many website visits as they forecasted
Reached their 3 month sales target in 30 days
TaylorMade's innovative products have always driven brand loyalty. But combining those innovative products with a cutting edge digital experience is having an enormous impact on their business.
Looking Ahead
After such a successful rollout of the SIM2 driver configuration tool, TaylorMade is working to scale the customization capabilities into other products. The next priority is to upgrade the golf ball configurator with additional personalization capabilities—including logo uploads and custom text in multiple areas. Then the team will continue to elevate and innovate personalization throughout the bag.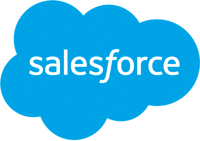 "We loved hosting our website on Salesforce Commerce Cloud, but we had a vision to make it even better. Threekit made that vision a reality, and the results speak for themselves."

- John Gonsalves, Vice President Direct to Consumer & Digital at TaylorMade Golf Company