We Made the Inc. 5000 (and a Few Other Lists)
It's been a heck of a week. On Tuesday, Inc. magazine revealed that Threekit is No. 1731 on its annual Inc. 5000 list, the most prestigious ranking of the nation's fastest-growing private companies. Independent small businesses are the beating heart of the commerce landscape here in the U.S. and globally. Household names like Zappos, Microsoft and Patagonia gained their first national exposure as honorees on this list. It's exciting to occupy the same space once held by such iconic brands.
The announcement comes at the tail-end of a busy summer of recognition. In June, Threekit was featured at Viva Technology, Europe's premier startup and tech event, and included as a finalist for Louis Vuitton Moet Hennessy's (LVMH) prestigious 2021 Innovation Award.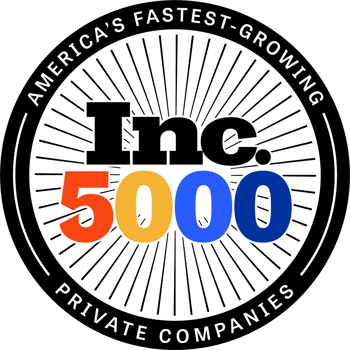 We also made moves on G2's Summer 2021 Business Software Rankings, earning the award for "Fastest Implementation" in the visual configuration software category, as well as the "Customers Love Us" badge for amassing positive user reviews on G2's site.
It's a great time to reflect on our growth as a company and our increased visibility. We're always pleased to be counted among other gaming-changing tech start-ups, especially by the likes of an authority like Inc.
But my head also goes to what this means for our customers, present and future. If there's anything we've learned, it's that leading-edge companies care deeply about digital product experience, now more than ever. They come to Threekit because they want to provide the best visual customer experience possible. And our growth proves that we're helping them do just that.
Accolades are great--we couldn't be more proud to have made these lists. But the spirit of Threekit is one of optimization and always reaching for that higher standard. This week has reminded us that greatness has become an expectation for our platform and our employees. We welcome this expectation...and we plan to keep delivering!