Visual Commerce: What is it and why it matters to eCommerce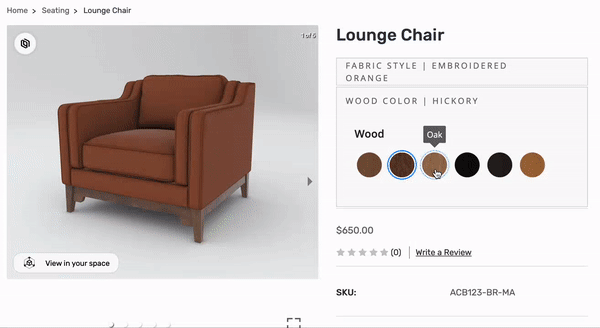 Visual commerce is no longer a way to stand out from the competition - it's an expected part of the online shopping experience. The rise of shoppable content and augmented reality filters on social platforms like Instagram, TikTok, and Snapchat shifted the way consumers make purchasing decisions.
Relying on consumers to come in-store or be influenced by product pages with static images no longer works. Online retailers must adapt user-engaging strategies and technologies to continue to attract consumers to purchase.
Some eCommerce brands picked up on the changing tides early on and adapted how they use both branded and user-generated content in their marketing and eCommerce websites. However, many are still catching up.
If you're just getting started, here is everything you need to know about what visual commerce is and how to include it in your marketing strategy.
Defining visual commerce
Let's start with what visual commerce is. Visual commerce is a strategy where brands leverage visual content and augmented reality to attract, engage, and influence potential customers. It takes the standard product images people expect when visiting an online store to the next level using technology.
Visual commerce examples:
Visuals that highlight your product through lifestyle photos, 360-degree views, virtual try-on technology, and

product videos

Including

user-generated content

(

UGC

) and videos from social platforms in your

product pages

, marketing, and paid ads
Creating customizable

shoppability

layers to

visual content

on your site, such as product annotations and category images that go straight to a product landing page (PDP)
Types of visual commerce
There are many types of visual commerce. However, the three most beneficial to eCommerce brands are visual configuration, configurable augmented reality, and virtual photography.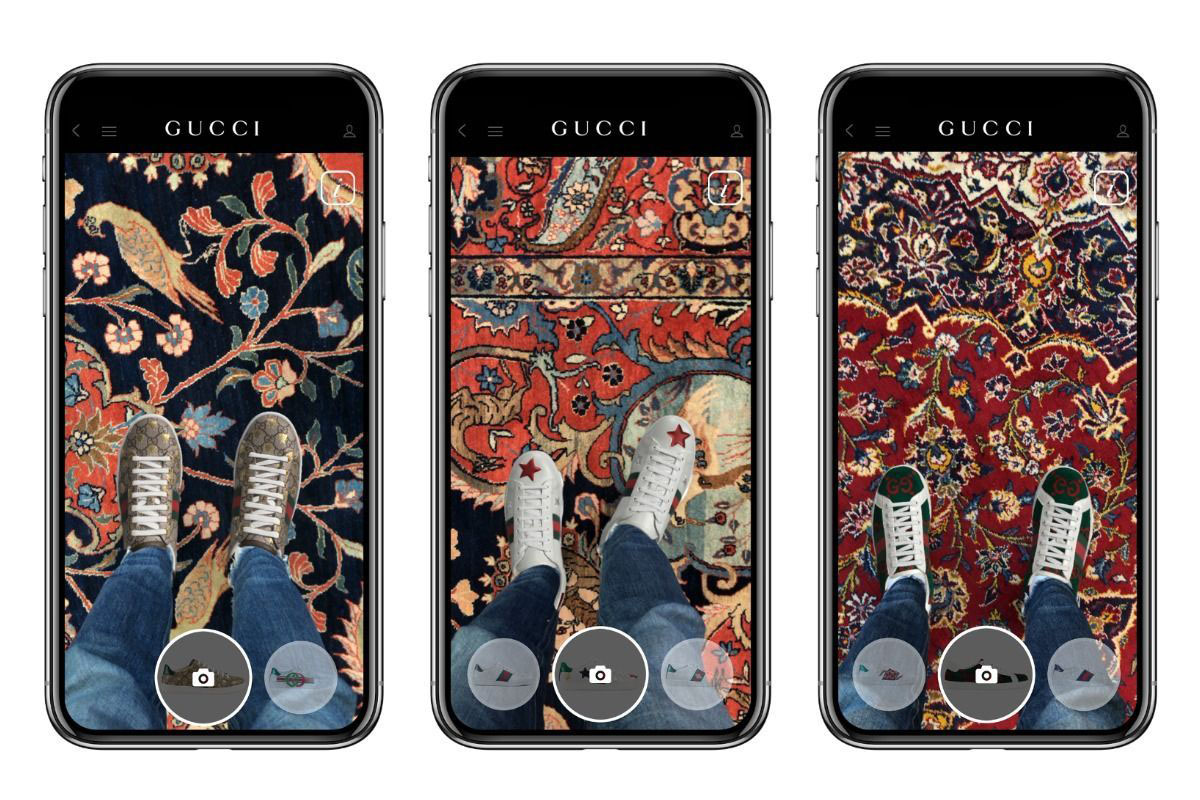 Visual Configuration
Visual configuration allows customers to configure design details for complex products in real-time. It replaces flat photos with 3D visualizations so customers see how their product will look from all angles. This empowers the customer to get involved in the design process and helps them feel connected to your product.
Popular configurations include selecting colors, fabrics and finishes, hardware, add-ons, or product sizes. Configuration technology seamlessly integrates into your tech stack and can create code-free product catalogs as well.
Configurable A
ugmented Reality

for

eCommerce

Augmented reality (AR) presents possibly the biggest advantage eCommerce has over traditional brick-and-mortar stores. It allows you to see virtual 3D versions of products in the real world.

This functionality is popularly paired with products like furniture, appliances, or home decor to optimize the customer experience. Customers want to know how home goods look in their homes and with augmented reality, they can.

AR technology lets you point your phone at the kitchen counter to see how a new appliance will look. Then flip through multiple color options to match it with your stove. The novelty of it immerses customers into a buying experience in the beginning. But 66% of consumers credit augmented reality with giving them the confidence to purchase.
Virtual Photography
Virtual photography technology allows you to generate thousands of high-resolution product photos without hiring a photographer. You can create a 3D experience that lets customers view all angles of your product, in all styles and colors, without leaving their homes.
Virtual product photography can be used on your website and in marketing videos. You can easily show the best features of your product in unique ways.
Why visual commerce is important
Visual content has many benefits for eCommerce brands, but the biggest reason is that people are turning to online shopping more than in-person stores. You need to be able to show key features and help customers visualize themselves using your products without being able to touch them.
Visual content immerses shoppers in the "full shopping experience" they would get from walking into a brick-and-mortar store. Brands can use this dynamic content to pull consumers in from multiple platforms (i.e., Google, TikTok, Facebook, YouTube, etc.) and keep consumers engaged through checkout.
Beyond that, here are five more reasons why brands need visual commerce.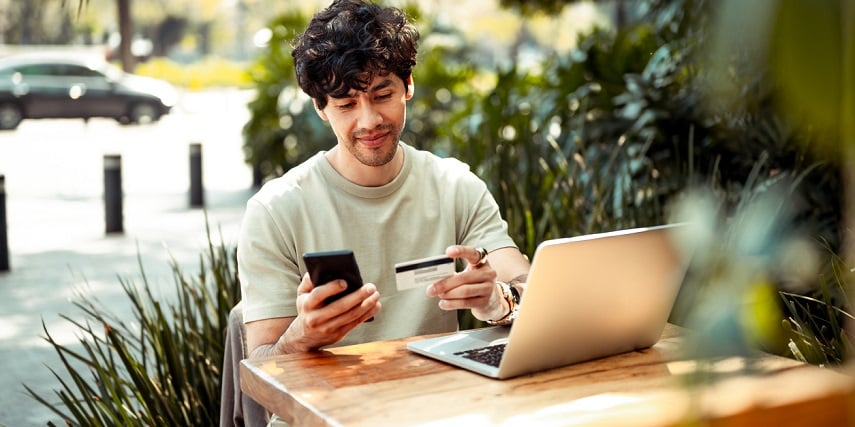 It's Cost-Effective
One of the more costly expenses in online retail is product photography. Customers want to see what they're getting, so being able to show things like color variations, sizes, styles, and how it looks at home vs. online is key.
However, it's expensive and often not feasible to get photographs of every product variation. Visual commerce lets you reduce photography costs by using augmented product photography that can change color or size with the click of a button.
You can cut costs further by using user-generated content (UGC) sourced from social platforms like Instagram on your website or in your marketing. UGC provides social proof that's more influential than reviews alone. It lets shoppers visualize how products look on real people and how they are used in everyday life. This gives the buyer confidence and reduces the need for multiple models or lifestyle photoshoots.
Increase Consumer Engagement
One drawback to online shopping is that customers easily get sidetracked on websites and on social media. You must get creative to keep consumers engaged with your content to avoid abandoned carts and people scrolling past your social media ads.
Technology, such as 360-degree view videos, augmented reality, and 3D configuration keeps the customer engaged in the buying process. 3D configuration lets consumers customize their products and feel connected to the end design process, even if it's a standard product variation for you.
The technology is advanced enough to allow consumers to arrange customizable furniture within a virtual living space to overcome size, shape, and color objections. This user experience results in higher conversion rates and total order value.
Customer Education
A consequence of having products with multiple parts or add-on options is that you often suffer from long sales cycles. Customers will have questions or need education on your product during the research stage. Providing quick answers through real-time configuration is the key to keeping customers from exploring competitive options.
Visual commerce equips you with the technology needed to reduce some questions up front and shorten your sales cycle. Including things like 3D configuration gives customers a go-at-your-own-pace walkthrough of every detail of your product with real-time dynamic pricing. Customers can zoom in to view fabric textures, dimensions, add-ons, or customize colors to their taste.
Empower the Buyer
We live in a digital world where customers want to feel like they're spending money on the best option. Let's imagine you sell glasses online. Your buyer doesn't want to take the chance of getting glasses that don't fit well or don't make them look their best. If your customer doesn't feel confident and empowered in their purchase decision, they won't buy.
You can use visual commerce technologies to allow virtual try-ons. Customers can upload photos of themselves and see what they'd look like in your products. This technology encourages your customers to make quick, informed decisions that increase the likelihood of purchase.
Evolving Shopping Habits
As little as seven years ago, brands could still get away with using static images to sell products online and in marketing material. But technology changed the industry and how people make buying decisions.
Consumers became enthralled with social media platforms' technology like immersive AR Snapchat filters that let them try on new hair colors and glasses or shoppable content from bloggers. Today, the eCommerce industry drives just as much traffic to products from social media as from search engines.
However, it's easy to lose customers when they come from such engaging platforms and apps. You have to ensure your website and buying experience don't fall flat. So, adding compelling visuals to your site brings the same technology consumers already love from social platforms and keeps them engaged from social media to your online storefront to checkout.
How eCommerce Stores Use Visual Commerce
Ecommerce brands use visual commerce in every aspect of their marketing and sales. From leveraging UGC marketing on social media to creating shoppable content to shortening sales cycles with consumer education.
But you can also use it before products go to market. Here are a few examples of how brands are taking advantage of visual commerce beyond the cart.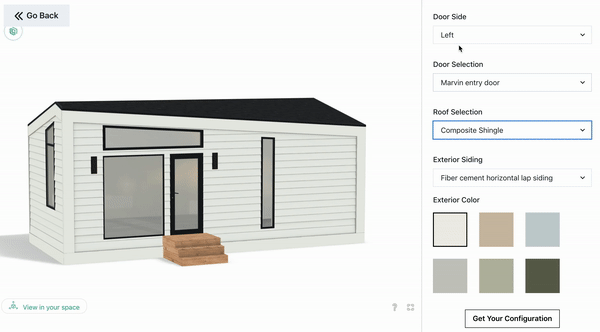 6 ways eCommerce stores use visual commerce:
Design dynamic

product pages

Create engaging marketing
Enhanced analytics
Product prototypes
Digital catalogs
In-store kiosks
Many eCommerce brands engage augmented reality technology to design new products or pull analytic data on buying behaviors. Augmented reality presents a much more cost-effective way to do research than expensive prototypes or hefty catalog printing fees.
It's up to you to take advantage of the benefits visual commerce affords.
Bringing eCommerce brands closer to their customers
In the end, brands need a way to replace the in-store experience with online shopping. Visual commerce lets you bridge that gap while creating engaging ways to connect customers to your product - making the shopping experience better.
If you haven't started harnessing the power of visual commerce, it's time. Start thinking through the visual commerce strategies mentioned and how these integrations can bring value to your audiences — whether it be through eCommerce, product demonstrations, showcasing customer stories, or social proof.
Threekit enables brands to create and manage beautiful photorealistic, 3D and augmented reality product visuals at scale. Visit us online to learn more about how we can help you use visual technology to convert consumer.