Top 3 Examples of Virtual Reality in B2C Sales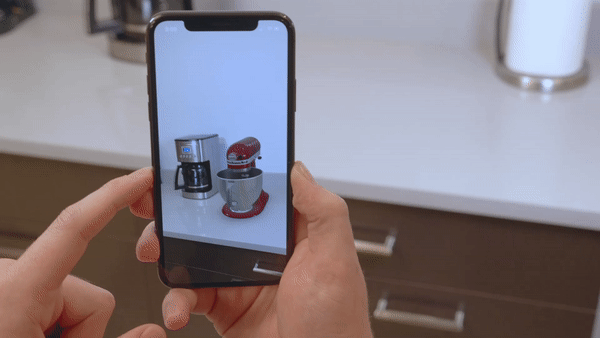 With the rise of technology, marketing has become an omnichannel experience, and more businesses are finding a role for online content and virtual reality in B2C sales. Exploring popular examples of virtual reality can help you decide if it's the right strategy for your own business.
For example, 81% of retail shoppers conduct online research before buying. Also, 55% of shoppers are inspired by friends and family on social media.
When B2C retailers add virtual reality (VR) to their marketing efforts, they can provide an immersive shopping experience using the technology shoppers enjoy.
VR is growing. The virtual reality market size was valued at $22.12 billion in 2021 and is expected to grow by 15.5% from 2022 to 2029, reaching nearly %70.06 billion.
So how can you take advantage of VR technology as a retailer? These examples of virtual reality illustrate successful ways retailers utilize the technology to enhance the shopper experience.
Top three examples of virtual reality in B2C sales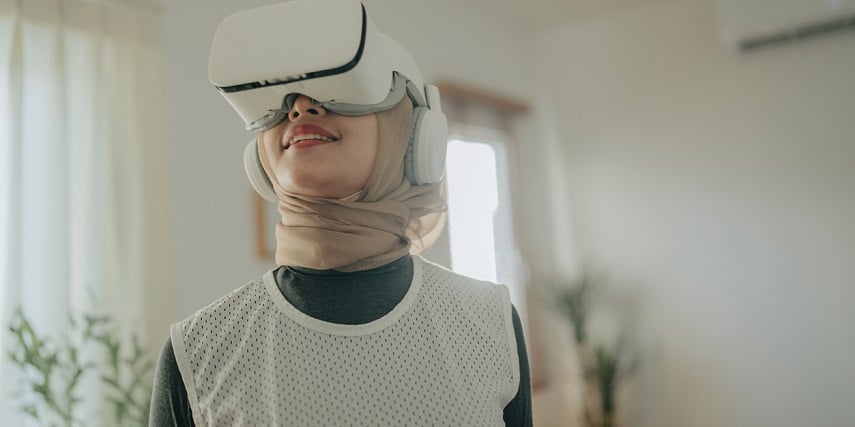 While VR seems like a highly technical concept, most people have used some form of the technology.
For example, consider the 360-degree view function in Google Maps. While the experience isn't completely immersive, it creates a virtual environment that users can move around in.
When Google Cardboard is used to view the app, users can get a completely immersive view of anywhere they want to visit in Street View.
For most retailers, street view isn't an experience likely to attract more customers. However, there are other ways to enhance the customer experience with VR. These examples of virtual reality highlight the way successful brands use VR for B2C sales.
1. Tommy Hilfiger created a virtual environment to create an intuitive online shopping experience
eCommerce sales increased by 43% during the first year of the pandemic. But even with physical shopping making a return, U.S. eCommerce grew 10.8% in Q3 2022.
To provide shoppers with an immersive shopping experience online, Tommy Hilfiger created the Pool Party project. Shoppers can explore a fully digital store and browse through popular products.
2. BMW created a virtual test drive
Most shoppers wouldn't be comfortable purchasing a big ticket item like a car from a catalog. After all, 2D static pictures fail to replace the experience of examining a car.
But when physical shopping ground to a halt due to the pandemic, car manufacturers needed a way to provide shoppers with a real car experience.
Enter the BMW Virtual Test Drive. The immersive app offers the user a virtual presentation of the car using the Oculus Rift headset.
If a 3D virtual view of the car's features isn't enough to present a real car shopping experience, the technology also allows users to take a test drive.
3. Matterport developed virtual real estate tours
In the past, buying a home sight unseen would have been a laughable request. Who could agree to such an important purchase without fully inspecting the house themselves?
But when there were no other reasonable choices available, real estate agents needed a way to show prospective buyers every detail of a property.
Matterport provided the answer with a virtual tour platform that allows real estate agents to create virtual guided and interactive tours of properties on sale. This option allowed potential buyers to see the home in the same way they would in a physical tour.
Is VR right for you?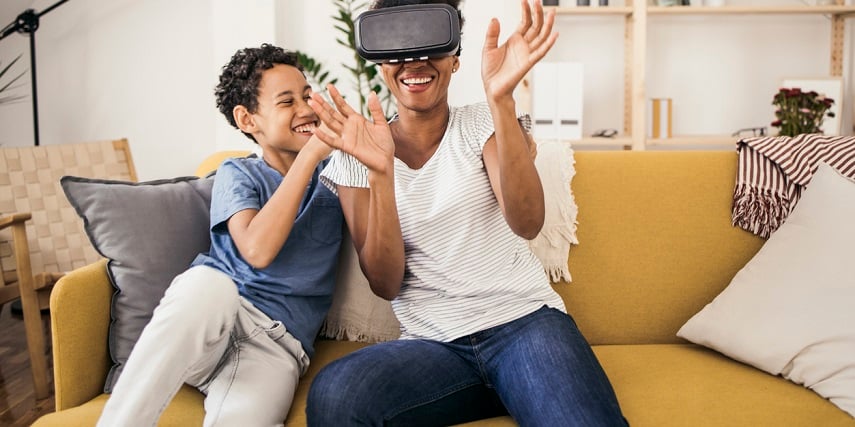 These examples of virtual reality provide insight into the exciting ways that retailers can use VR. But it's easy to see that not every retailer would have a use for such products. After all, you can't exactly add the excitement of a test drive into every product.
Still, when shopping online or researching products, buyers need an interactive experience that allows them to interact with items and see high-quality images of every detail.
For many retailers, VR isn't the right solution to provide potential customers with an interactive experience. Instead, they use augmented reality (AR).
The difference between AR and VR applications is that AR uses a partial real-world setting while VR is entirely artificial. Virtual reality often recreates real-world settings by using a visual configurator to turn digital images into 3D configurations. AR allows users to superimpose virtual items into the real world.
Examples of AR in B2C Sales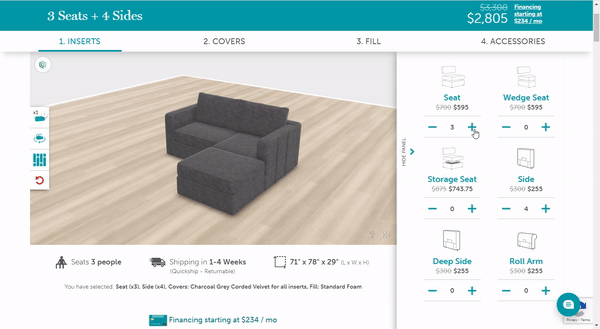 Augmented reality is used to allow shoppers to interact with an item in the same way as in a physical store with highly detailed 3D images that allow users to rotate, zoom and alter.
The technology allows users to go beyond the in-store experience by virtually placing the item in a real-world setting. These examples illustrate how well-known brands use AR during the sales process:
LoveSac

: Shoppers can create the world's most customizable couch online with stunning visuals that update with every change. When the configuration is complete, shoppers can use the iPad or iPhone AR option to place a personalized couch or other furniture pieces into their homes.

Amazon

: The new AR try-on feature for shoes allows Amazon shoppers to point a camera at their feet and virtually try on select shoe brands to see how they look.

Loreal Paris

: Shoppers seeking the perfect shade of lipstick or any cosmetic product can virtually try on items to find the right one or complete an entire virtual makeover. Simply select a product you'd like to try on and click virtual try-on to be presented with an option to upload a photo or use live try-on.
How to decide between VR and AR
VR offers exciting options that allow retailers to present a completely fictionalized setting for shoppers to enjoy. AR uses easily accessible technology to provide vital details about a specific product.
It also provides an immersive shopping process that allows customers to see every angle of a product and try before they buy. When customers have the power to place products in their own environment, they develop a sense of ownership.
If you're seeking a way to provide shoppers with a more immersive online shopping experience, consider your goals before you choose a solution:
Are you planning to create a live event or a virtual store? Then virtual reality is your best option.

Are you hoping to allow shoppers to see a product in more detail and allow them to place products in their own environment? Then, augmented reality is your best option.
If you're ready to drive sales with better product visuals, get in touch to learn more about visual configuration with the power of AR.