Threekit Year in Review 2022: Visual Commerce Arrives
2022 was a year that required agility as the SaaS and the tech industries overall experienced unusual shifts and corrections and we started to transition out of the COVID era. Yet, at Threekit, we experienced a fiscal year of big growth as we managed these challenges. We brought more leading global brands on as customers, attained vital accreditations and hit our major success indicators.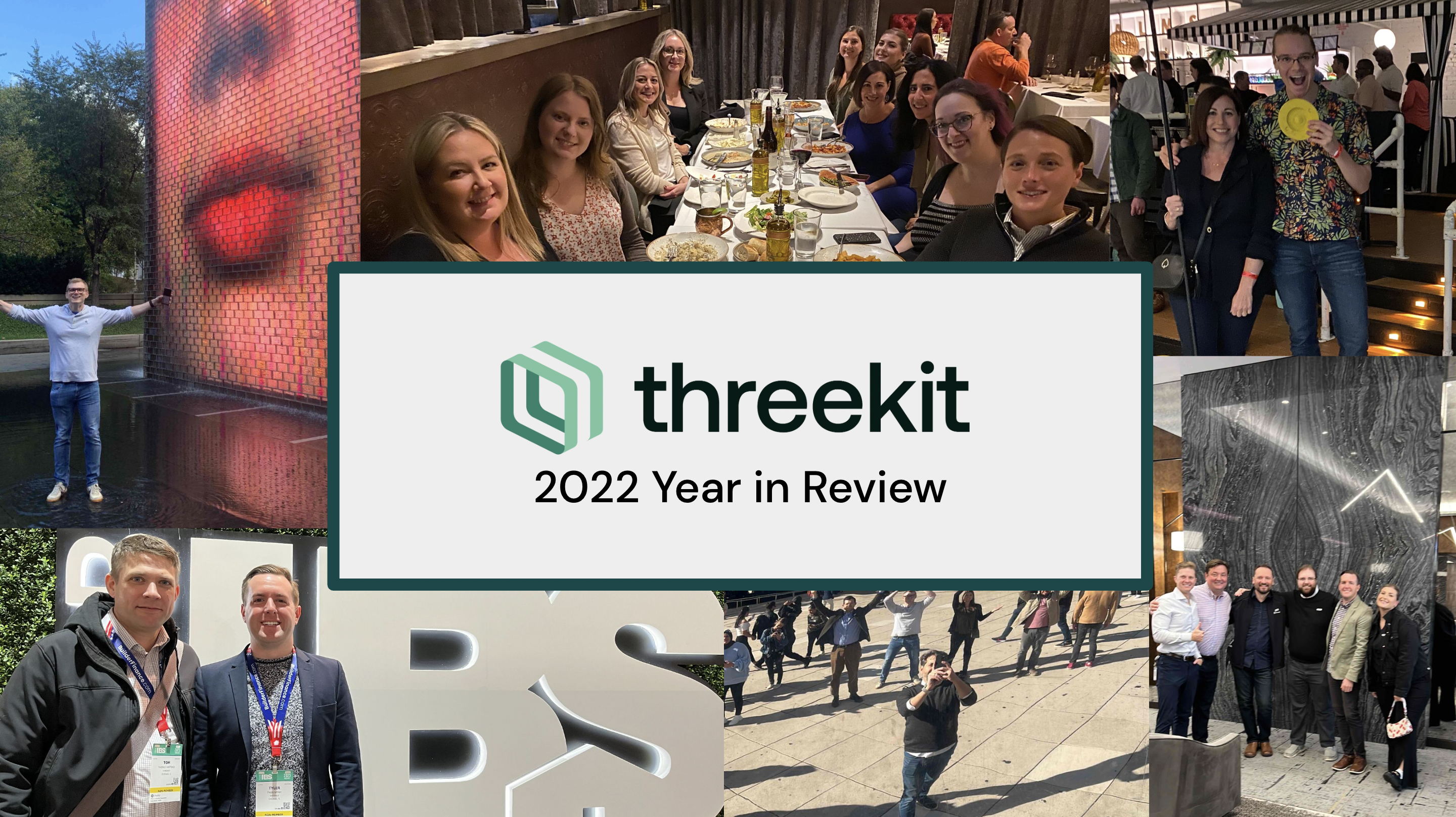 We're taking a look back to see what we've achieved in this challenging environment to help us dream even bigger in 2023.
Category-Shifting Launches
Big product launches aren't just about features. We saw an opportunity to re-frame the entire product journey based on the modern customer's shopping habits and desires. We call it the Magical Product Experience.
We also had several groundbreaking features additions that leveled up our customer experiences:
Modular Configurator: Visualize and configure products, plus add multiple products in a single configuration, view highly complex configurations in augmented reality and eliminate the back-end headache of extensive custom code and SKU proliferation.
Mesh Compressor

:

A new mesh optimization tool to

boost load speeds by up to 95%

.
Logik and Threekit

:

Combining the power of Logik.io's high-performance advanced product logic capabilities with Threekit's

visual commerce capabilities to

enable configuration for highly custom products, fast

.
Aftermarket Parts

:

Visualizes purchasable parts, assemblies or consumables inside of manufactured products so users can easily explore sections of products and visually select what they need.
Surpassed 1 Billion different product configurations using our visual experiences and $850M+ in influenced sales
The best product experience or most beautiful visuals don't mean much if shoppers don't engage with them. This was a banner year for us in terms of realizing the impact of our platform. Using our configurators, shoppers have created over 1 billion different custom product combinations. Additionally, we've helped drive over $850M in sales for customers across the furniture, sporting goods, building materials and retail sectors.
More Happy Customers
We could talk all day about the value of our platform, but in 2022, our customers did that for us. Here's a small sampling of what they had to say.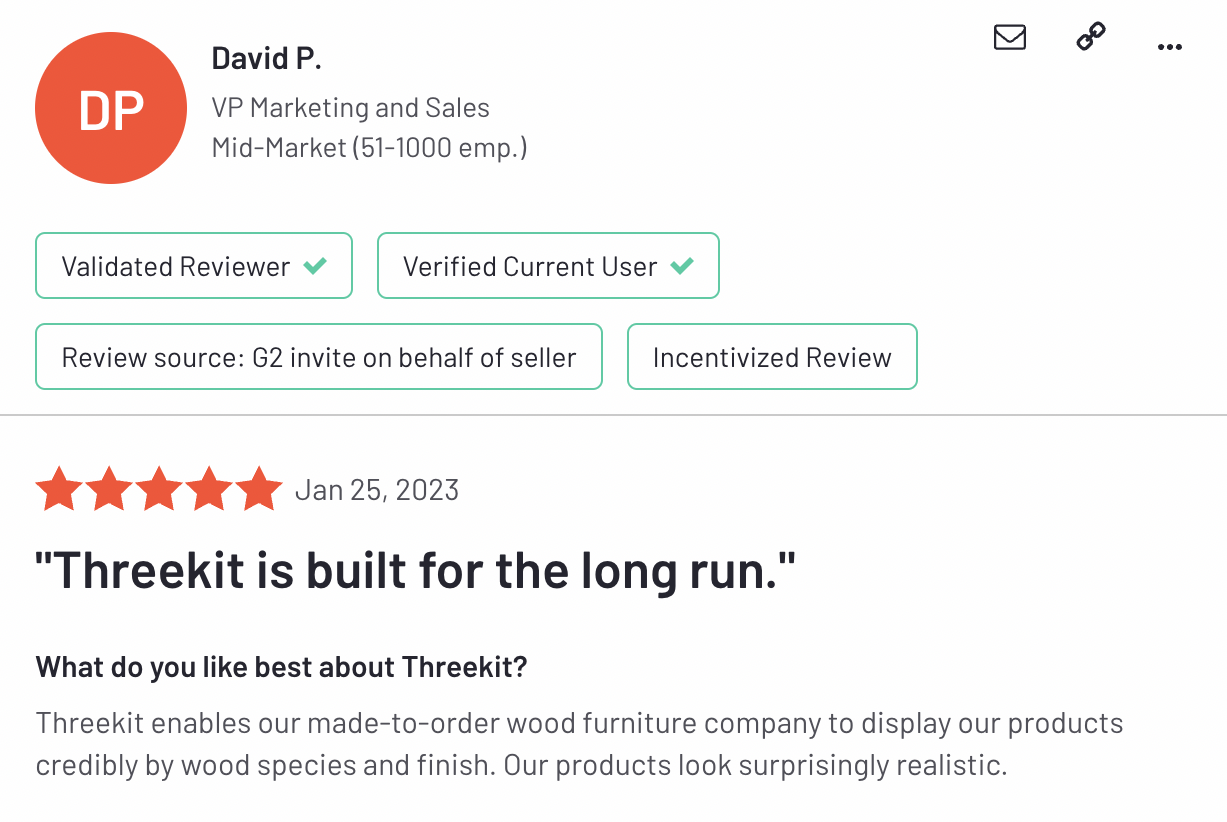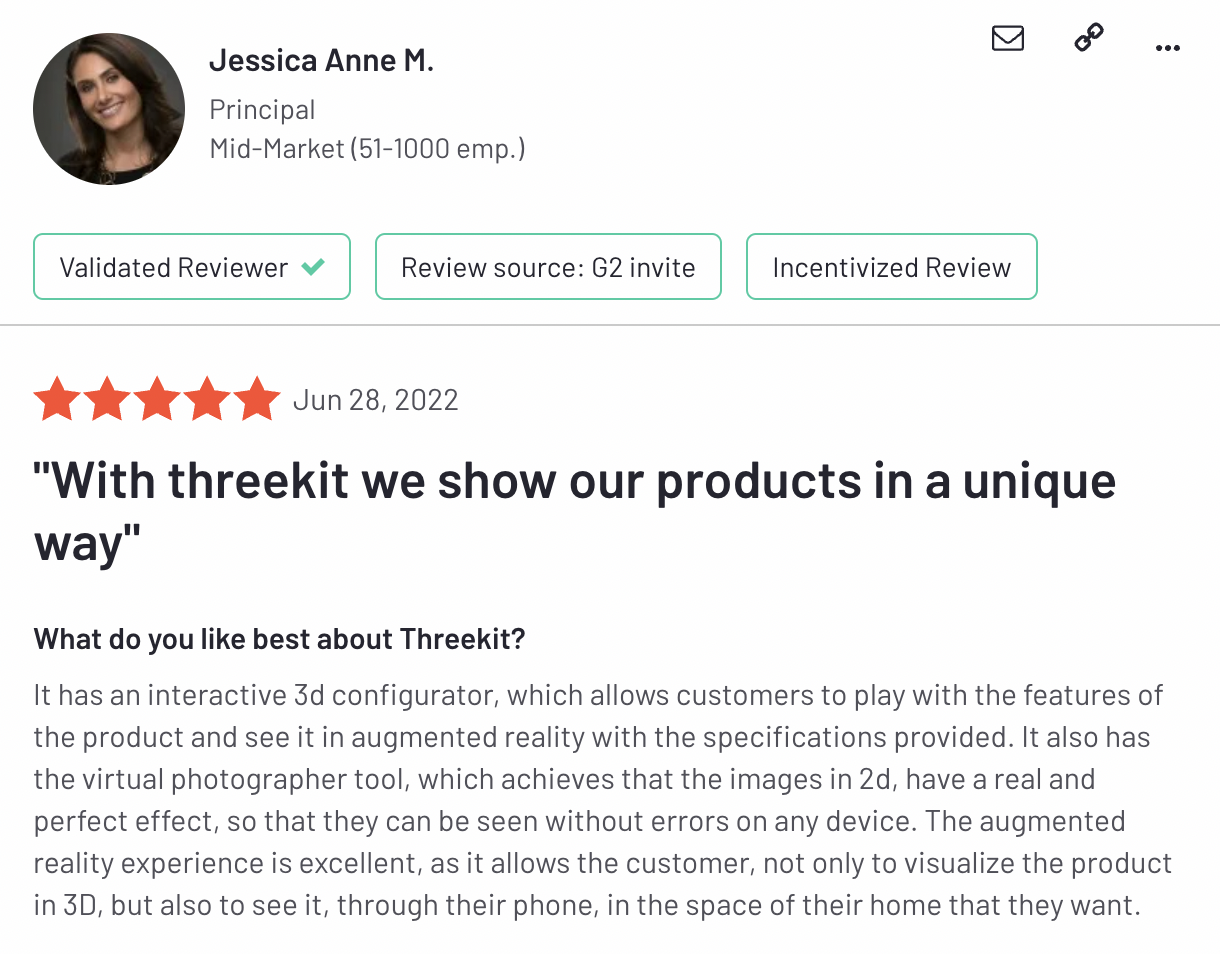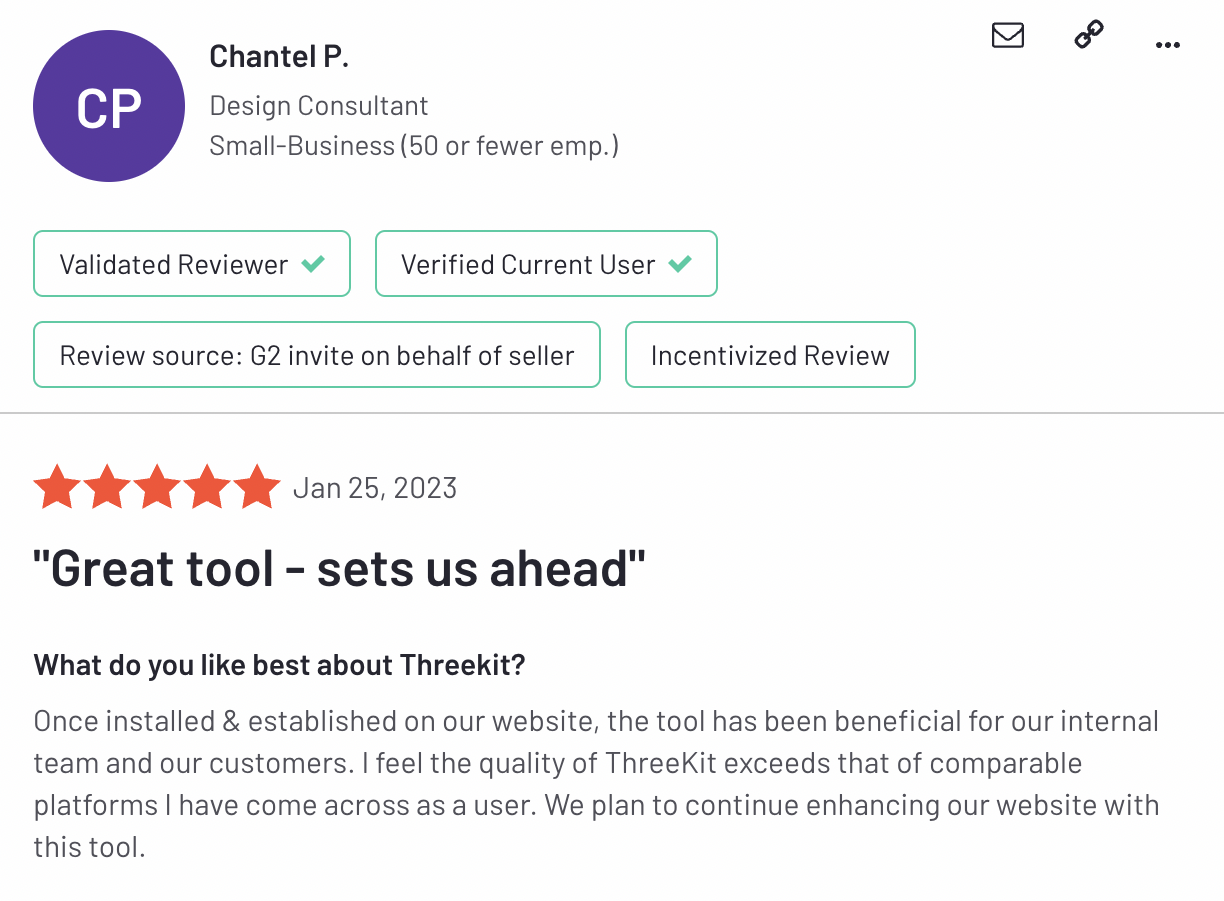 Became The Most Secure Visual Commerce Platform
Threekit received ISO 27001 certification, the top international standard for organizations dedicated to maintaining information security, in 2022. This means that Threekit is capable of safely managing and protecting financial information, intellectual property and employee information. We offer a truly secure platform for everyone inside and outside of the organization, from our employees to our end-users.
Recognized Growth
We were proud to rise up the ranks in the INC. 5000, the annual list of fastest growing companies in the US, ranking #80. This is also the second year in a row that we've appeared on the list. This established us as the leader in the growing Visual Commerce category and the go-to partner for enterprises looking to revolutionize their visual product experience.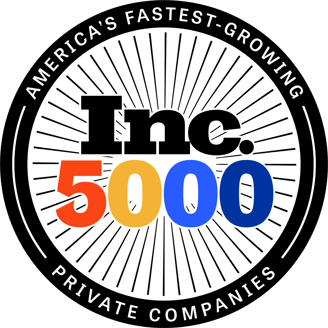 Breaking New Ground in Web3
In early 2022, we launched Threekit for NFTs, our offering to give brands a way to jump into the Metaverse. We also partnered with G2, the world leader in Software reviews to offer over 100 exclusive NFTs to their customers and helped our friends at Salesforce launch NFT Cloud,
Real Results
Most importantly, our customers are getting real value out of the Threekit platform–seeing consistent ROI that's keeping them coming back for more of our visual commerce solutions.
Driving more...
3x Increase on Online Conversions
20% increase in Average Cart value
2M virtual photos generated quarterly
30% increase in qualified pipeline
While providing valuable reductions and cost savings
70% reduction in sales support costs
60% reduction in photography costs
40% reduction in product returns


We're proud of these milestones and so excited to expand the vision of Visual Commerce into 2023. We invite you to come join the revolution!