G2.com + Threekit Launch New Monty NFTs to Accelerate Web3 Innovation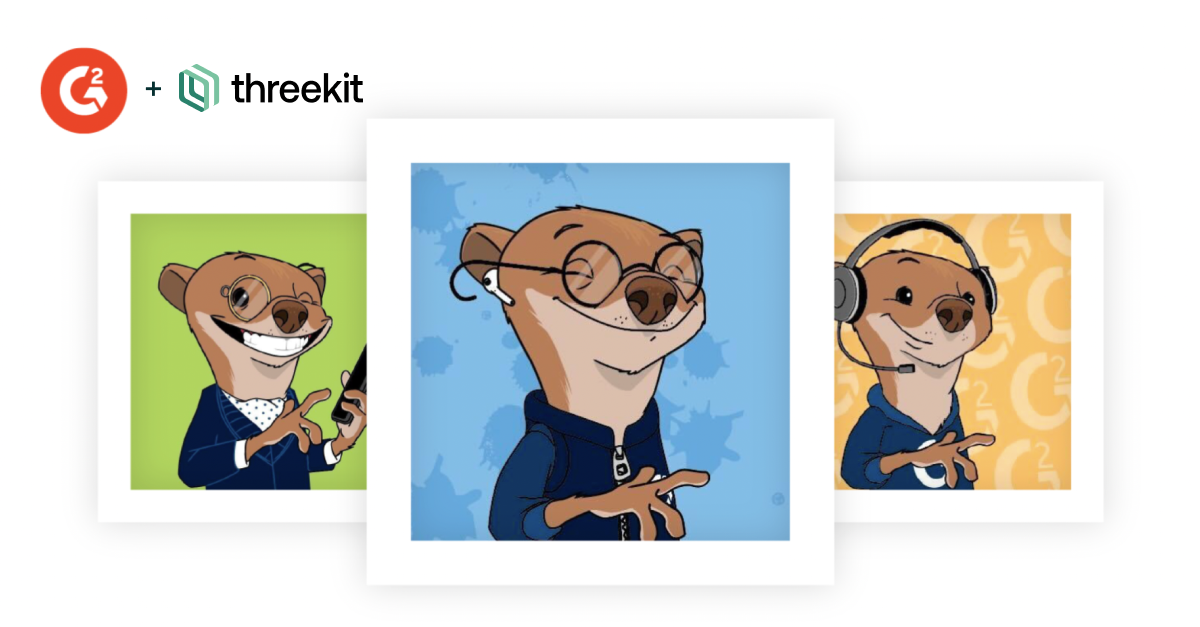 Today, we're proud to announce our partnership with G2, the world's leading software review platform, to launch 100 exclusive NFTs designed by acclaimed artist Zach Flaman. Enabled by our 3D platform and delivered via G2.com, we've ensured each NFT has a unique and, ultimately, fun design.
But why NFTs?
G2 recognizes that feedback is a critical component of innovation. As Web3 continues to evolve and accelerate, they are ensuring that people have a safe and transparent space to discuss these technologies in a meaningful way. So, Monty NFTs are not for sale. These NFTs will go to people who write quality reviews on crypto or blockchain solutions on G2.com.
The goal is to foster transparency and accelerate ideation and participation in Web3. And what better way than with Web3 technology itself?
At Threekit, we help eCommerce companies create amazing three-dimensional product images and AR product shopping experiences. Recently, we've also helped brands launch NFT lines to improve customer relationships, enhance brand value and create new revenue streams.
Our deep industry experience with 3D and AR solutions helps us generate beautiful and brand-centric NFTs. Companies we work with can use NFTs in a variety of exciting ways, including:
Creating one-of-a-kind, customizable NFTs to generate revenue from customers
Launching exciting NFT lines to generate buzz and innovate new revenue streams
Building unique NFT solutions meant to increase social engagement, forum visits or website clicks
You don't have to be a Web3 company or hyper-scale tech startup to find value in NFTs. Businesses across the globe are positioning NFTs, AR and all of the Web3-centric technologies to create dynamic experiences.
Threekit is helping eCommerce brands create big wins with NFTs today. To learn more, schedule some time with us here.